Northern Ireland's police service has provided new information about the activities of dissident republicans.
The PSNI estimates several hundred people are involved in the different groups, the leaders are often experienced former IRA members and some factions often share resources and co-operate with criminal gangs on an ad-hoc basis.
It is unusual for the PSNI to give detailed briefings about dissident republicans. But the various groups have been active recently.
A week ago a prison officer had a lucky escape when a sophisticated device part-exploded under his van in Belfast.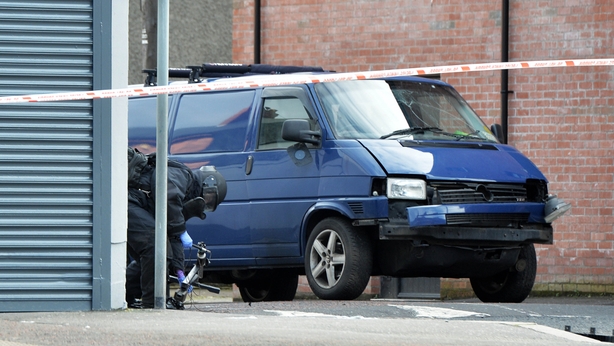 Explosives were found in Larne over the weekend and a number of pipe bombs were recovered in Belfast and Derry.
According to the PSNI officer with overall responsibility for serious crime, the dissidents have several hundred in their ranks.
Assistant Chief Constable Will Kerr said the dissidents have fluid working relationships and sometimes combine with criminal gangs, family members or acquaintances met in prison for specific operations.
He said that, for historic reasons, the public are sometimes reluctance to pass on information. He also acknowledged the PSNI want to improve this aspect of their relationship with communities.
Mr Kerr said too many people still held a very negative view of intelligence-gathering practices, as they saw them through the lens of the Troubles, when contention surrounded the use of informers.
He highlighted that every police force in the world uses intelligence to catch criminals and there was a real need to change the mindset in Northern Ireland to encourage more people to come forward with information.
"The language of the past still frames how we view intelligence and giving information to the police today," he said.
"Our job is to protect people today but we are not getting the information we need, in the round, from both loyalist and republican communities to enable us to do that as successfully or effectively as we could."
He added: "We still see intelligence in Northern Ireland as a dirty word.
"If we don't start to challenge that and re-frame that conversation and reset that relationship we are going to end up with this constant cycle with paramilitary groups on both sides."