The family of Vincent Ryan, who was shot dead in Dublin last Monday, have called for "no retaliation" in relation to his death and for an end to violence being carried out by drug gangs.
A statement released on behalf of the family also said that media reports linking him to criminality or paramilitary activity are wrong.
Vincent Ryan was shot dead on McKee Road in Finglas just he had dropped off his partner and their five-month-old baby last Monday.
He was the brother of the late Real IRA figure Alan Ryan and many media reports said the killing of Vincent was, like that of his brother, connected to a feud between the dissident republican organisation and a drugs gang.
However, the statement today from the Ryan family said that while Vincent was a staunch republican he had not reported back to the IRA after he was released from prison.
The statement also said that Vincent had concentrated on building his barbershop business and creating a family life with his partner and their baby since his release from prison.
The statement said: "It has been alleged that Vincent was driving a car previously owned by a drug dealer.
"Vincent purchased the car from a well-known garage in the Dublin area and we have provided the Garda with the purchase documents and the identity of the garage and asked them to investigate the matter."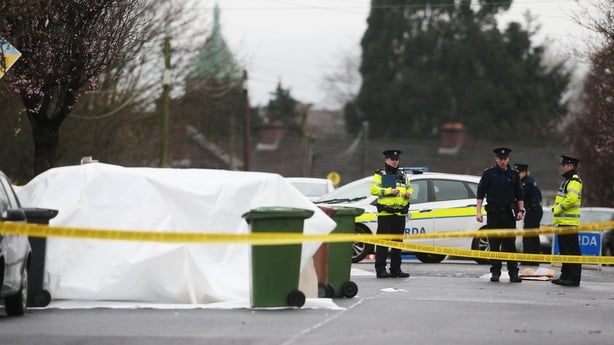 The statement said that Vincent Ryan's funeral on Tuesday will be a traditional republican family funeral but clarified that it will not be a military funeral.
The family calls for no retaliation and for an end to the senseless violence being carried out on our streets by drug gangs.
"We would ask that the media and the State would allow us to bury him with honour and dignity," the statement added.