More than €25m was spent last year housing homeless families in emergency accommodation, according to figures released to RTÉ News.
Figures from the Dublin Homeless Regional Executive show that just over €16.5m was spent on hotels with just under €9m being spent on other types of accommodation like B&Bs and guest houses.
The figures include the amount spent by the four Dublin local authorities - Fingal, South Dublin, Dublin City and Dún Laoghaire-Rathdown.
Over 25million euro spent on housing #homeless families in hotels and b&bs in Dublin in 2015. pic.twitter.com/6hWMBQJwdx

— Conor Hunt (@conorfhunt) February 23, 2016
Reacting to the figures, CEO of Peter McVerry Trust Pat Doyle said the homeless sector is acutely aware that hotels and other forms of private emergency accommodation are expensive and ineffective.
He said the €25m currently being spent on hotels and B&BS would pay for 22 months of rent supplement at €1,500 per month for the 769 homeless families in Dublin today or build 150 modular homes, which could be delivered in a few months.
Meanwhile, a number of families living in emergency accommodation in Dublin have been told they must leave by Friday.
Seven families with children and five other households were informed by Dublin City Council (DCC) last Thursday to leave the hotel in Dublin's Mountjoy Square on 26 February.
Some of the families have been at the hotel for up to a year.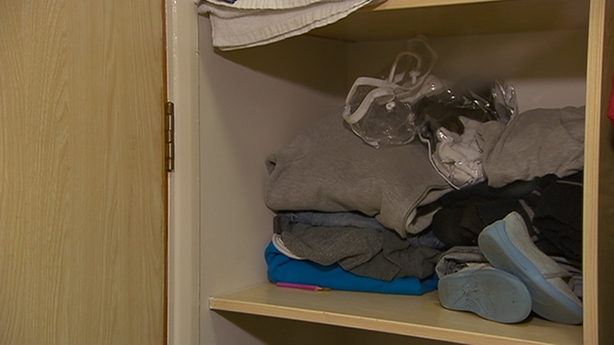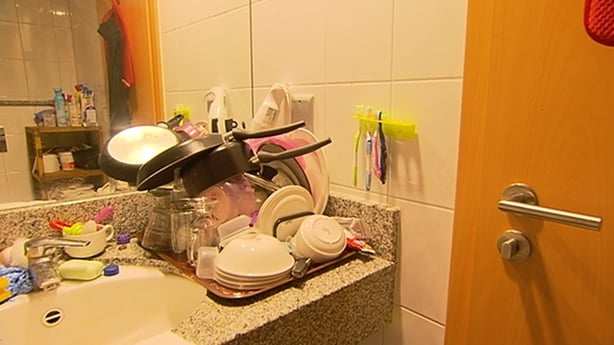 One of the residents, Aisling Kenny, has been living at the hotel with her partner and three children, aged eight, five and two, for the past nine months.
They lost their private rented home in Coolock at that time because the landlord was selling the property and were unable to secure another property.
She said she does not know where her family will be on Friday, which was a "terrifying and heartbreaking" experience having been made homeless nine months ago.
"I've been through that. I never thought I'd be through it again."
Ms Kenny said the alternative accommodation offered to her family by the Council in the southside of the city has a "bad reputation", is not a "safe or secure environment" and is too far from her children's school in Coolock.
Speaking on RTÉ's Morning Ireland, she said: "I'd rather go to prison than be over there. That's how bad it is."
"I asked them [the council] to take into consideration that my children go to school in Coolock and not push me out any further than I am."
A DCC spokeswoman said the council "is currently in the process of putting alternative arrangements in place for all households concerned and will ensure that there is emergency accommodation provided for them".
It comes as official figures show 125 families in Dublin became homeless last month, which charity and advocacy groups have said represent record monthly levels.
According to the Dublin Region Homeless Executive, the number of such families in emergency accommodation now stands at 769, which includes 1,570 children.
Charity reports 100% hike in homelessness
A spokesperson for the Dublin Simon Community has said there has been a 100% jump in homelessness since January last year.
Sam McGuinness said that homelessness is causing massive difficulties for families and he fears that greater social issues will be caused as a result.
Mr McGuinness said the amount of money spent on rent supplement has gone down considerably in the last five years and called for bureaucracy to be reduced for builders to allow more homes to be built.
"The amount of money spent on rent supplement has gone down something like €200m in the last five years.
"Market rents have gone up anyway and people are losing their homes. And the way we're going now there's no stopping it," he added.