Gardaí investigating the shooting at a hotel in Dublin that left one man dead and two others seriously injured say they are making progress in identifying some of the gang members involved.
Armed gardaí and members of the Emergency Response Unit manned checkpoints throughout Dublin city overnight as part of a strategy to disrupt the activities of criminal gangs and prevent retaliation for the murder of David Byrne and the shooting of two of his friends.
The checkpoints are due to continue for at least the next few days.
Senior gardaí said they will do all they can to apprehend those responsible and are stressing that resources are not an issue and that every effort will be made to bring those involved to justice.
They also say they will be making international inquiries as part of the investigation through Interpol, Europol, and through Garda liaison officers in the UK and Spain.
Gardaí are also maintaining a presence at the Regency Hotel, where the gun attack took place on Friday afternoon.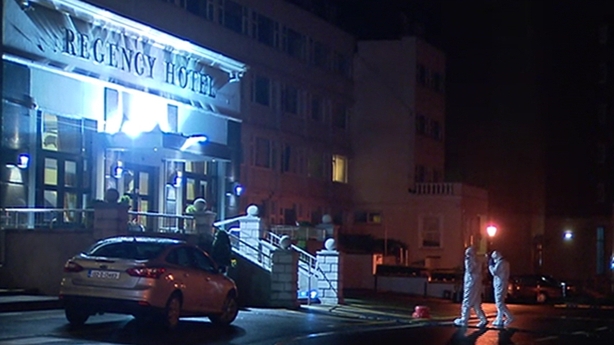 Six men were involved, three of whom were dressed in paramilitary uniforms with a Garda logo and armed with AK 47 assault rifles, while a stocky man with a cap and a man dressed as a woman and wearing a wig each had a handgun.
The sixth man drove the Ford Transit getaway van.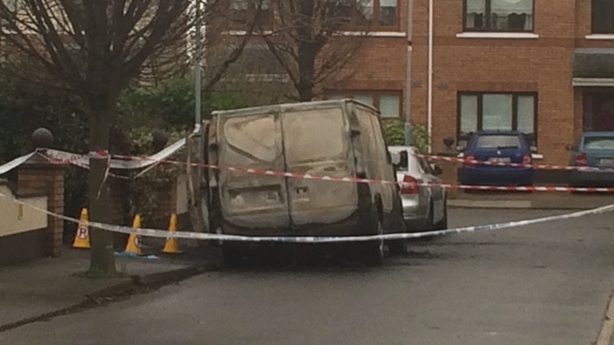 Gardaí say they have not yet identified any of the gang members but are making progress in that regard.
They are now examining a large volume of CCTV and television footage as well as still photographs and collating that with eyewitness testimony.
This is the latest organised crime attack linked to boxing in Ireland and in Spain, where the boxer Jamie Moore was shot in a case of mistaken identity and Dublin man Gerard Kavanagh - who was also involved in boxing - was shot dead.