David Drumm has told his bail hearing in Boston that he did not run away from Ireland and would not be running anywhere now either.
The Massachusetts District Court today heard arguments relating to whether the former Anglo Irish Bank CEO should be released from custody pending a full extradition hearing.
Ireland is seeking David Drumm's return to face 33 charges relating to his time in the bank.
The US Attorney has said Mr Drumm is a "clear flight risk" and said that he did not merit any special treatment.
Mr Drumm has been held in the custody of the US Marshals since his arrest at his home just over a month ago.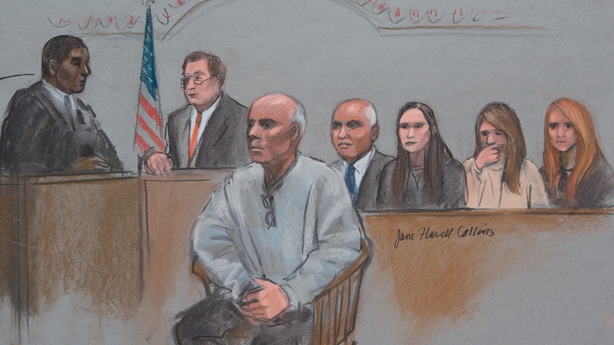 Mr Drumm asked the Massachusetts District Court Judge Donald Cabell to release him on bail pending his full hearing, saying that he is not a flight risk, and offered to be placed under house detention, with electronic monitoring.
In court, he asked permission to address the Judge directly himself.
He said he strongly rejected the notion put forward by the US attorney that he had fled Ireland.
He said this was not the case, saying "I didn't run then and I'm not running now."
He said he was willing to work through the legal proceedings with his "heart and soul".
He said the last few years had been very difficult for him and his family were what had kept him going and kept him sane, mentioning especially the unprecedented level of media intrusion they had suffered.
He also said he had made a "big sacrifice" as an immigrant, and he used Skype to talk to his many family members back home in Ireland but it wasn't the same as being there.
His lawyers mentioned again the timing of the extradition request from the Irish Government and queried why there had been such a delay.
They said Mr Drumm was not only not a flight risk, but he also met special circumstances that merited his release, including his family's dependence on his income and his inability to adequately mount a defence from prison.
In response, Assistant States Attorney Amy Harman Burkart said that Mr Drumm was a "clear flight risk".
She described him as having become effectively a fugitive in the United States after he left Ireland following the collapse of Anglo Irish Bank.
She said he could have returned home at any time to see the family members he left behind, and that by not returning he had contributed to the delay in the Irish proceedings.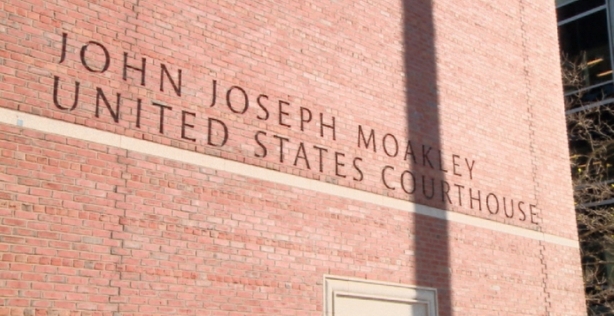 She said that he had significant assets and the means to flee, pointing out that despite arriving in the US with debts of around $11m, he still maintained a wealthy lifestyle, living in a nice home, that his children attended some of the most expensive schools in the country and he retained at least eight lawyers to fight his extradition.
On the potential impact of his imprisonment on his family, the US Attorney said that was one of the sad and unfortunate circumstances of the criminal justice system.
She said that his wife was an able woman, his children were aged 17 and 20, and that one of them not being able to study abroad did not qualify as a "special circumstance" for a father's release on bail.
Ms Burkart rejected a claim by lawyers for Mr Drumm that she was "callously" dismissing the affect his imprisonment was having on his family.
She said that it was Mr Drumm himself who had first introduced his family into the proceedings, and that she had gone to great pains not to be "callous" when discussing his family.
'Homeless, penniless and unable to travel'
She said the type of sacrifices that Mrs Drumm had mentioned in her letter to the judge were not the type of special circumstances that merited release on bail, such as one of her children not being able to study abroad as a result of surrendering her passport as security for her father.
Ms Burkart said Mrs Drumm had written that the family would be left "homeless, penniless and unable to travel", yet she said the Drumms say they were aware that this action was pending and still they chose to send their children to the most expensive schools in the country (costing $44,000 for one daughter and over $60,000 per year for the other) and they maintained a wealthy lifestyle.
She said there was "nothing wrong" with giving your children the best lifestyles and education, but in this case it was a relevant point.
Judge Cabell said he had some questions about the convictions of two of Mr Drumm's former colleagues at Anglo Irish Bank, saying he wished to know if they were subordinates or peers, and whether the charges were equal or different to those brought against Mr Drumm.
Ms Burkart said that she had requested further clarification from the Irish authorities in relation to these convictions and confirmed the two men had been subordinates.
She quoted the presiding Judge Martin Nolan who, in sentencing Willie McAteer and Pat Whelan, had said that in relation to the so-called Maple Ten transactions he had come to the conclusion that Mr Drumm was the "instigator and author of the scheme".
Judge Cabell has said he will consider his decision and issue it in writing in due course.
David Drumm was remanded back in to the custody of the US Marshals.