Taoiseach Enda Kenny has said the homelessness crisis is not a question of a lack of resources or money.
Speaking at an event in Mayo, Mr Kenny said "is not a question of money, it is not a question of lack of resources. It is a case of having joined-up thinking, common sense and a response to emergencies as they arise."
The Taoiseach also said "every local authority has a responsibility to determine whether a family or individual becomes homeless and in that case they are given the resources, and if they have not got them they will be supplied to them to deal with the questions as they arise."
Mr Kenny said "you cannot deal with this particular issue about the types of accommodation that are available until you supply more housing".
He said that that would come in three forms - the reconstruction of entities that have been closed down, the social housing programme, and the private construction sector.
He said the current crisis is to do with B&B and hotel accommodation, which is not a suitable long-term solution for families where mothers and children are concerned.
The Taoiseach said: "If a family becomes homeless in Dublin this evening as a result of being moved out of a B&B, or for whatever reason, the local authority involved… will have the resources to supply emergency accommodation for that family."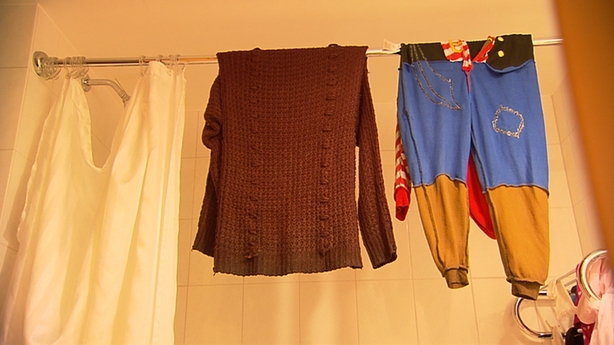 Mr Kenny was speaking after Minister for the Environment Alan Kelly said the Government is facing a "perfect storm" regarding homelessness.
Speaking on RTÉ's News at One, he said more resources than ever had been put into tacking the issue, but admitted he did not "personally have all the levers to control this myself".
The minister said the issue is really one of supply rather than funding and he had previously made proposals aimed at tacking the housing shortage to local authorities, which had been turned down.
He said if extra funding is needed he will supply it and insisted there was no issue in relation to the housing budget "despite all the commentary by various different politicians trying to score points in relation to Dublin".
Mr Kelly said a decision to increase the rent supplement was a matter for the Minister for Social Protection, but warned that if the supplement was dramatically increased, it would have the effect of increasing the cost of all rents.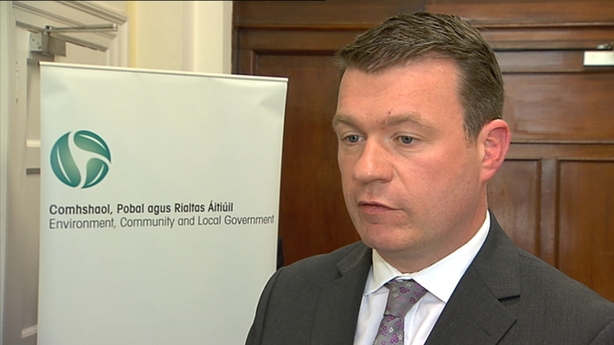 He reiterated that addressing the issue of homelessness is a top priority for the Government.
The minister was responding to new figures from Focus Ireland showing the number of families accessing homeless services reached a record level last month.
In July, 77 families, including 155 children, from Dublin became homeless last month, 70 of whom had never been homeless before.
Focus Ireland said the number of people seeking homeless services in Dublin reaches a new crisis point every month.
In the first seven months of the year 466 families became homeless, almost as many as for all of 2014.
In a statement, Minister Kelly said he is aware of the level of public concern about the issue, and reiterates that the ending of involuntary long-term homelessness by the end of 2016 is still a key objective of the Government.
He highlighted a range of ongoing measures by ministers to slow down the rate of entry into homelessness and to reduce the use of hotels for emergency accommodation.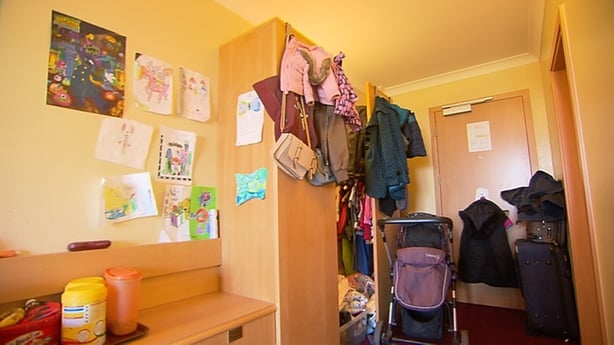 Focus Ireland said the homeless crisis can be solved if it is made a true priority by the Government and must be treated as a national emergency.
It said the Government's policy of refusing to raise rent supplement has played a massive role in creating the current family homeless crisis.
The Department of the Environment said it is aware of the increase in the number of families who accessed homeless services last month and said the issue is a priority for Minister Kelly.
In a statement, the department said a range of measures, including public awareness campaigns and tenancy protection services, are under way.
Focus Ireland has said that the prospect of the record number of families who became homeless last month moving out of emergency accommodation in the near future is very slight.
Speaking on RTÉ's Morning Ireland, it Director of Advocacy Mike Allen said that the 77 families who became homeless in July, join the huge number currently waiting for alternative accommodation.
"We're well over 500 families now currently living in emergency accommodation in Dublin and some of them have been there for more than two years and of those families who were allocated...who became homeless last month, the prospect of them moving out of homelessness in the near future unless something is done and it desperately needs to be done, is very slight in the near future."
Mr Allen also said every month there are larger and larger figures for the number of people becoming homeless.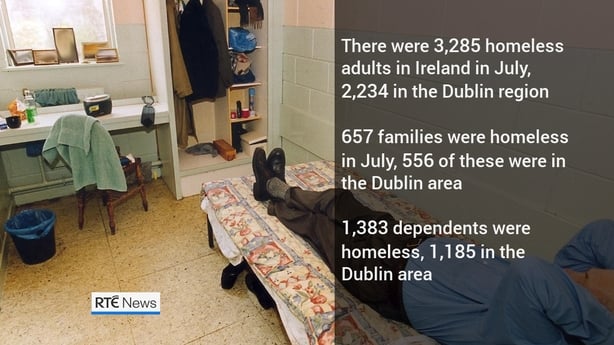 He was also highly critical of the perceived lack of Government inaction on the issue of homelessness.
"There's a whole range of things that the Government can say they are doing but in reality they're just press releases.
"We've been saying to the minister, to the Tánaiste and the Department of Social Protection that we need increases in rent supplement to reflect the rents that people are actually paying. We've been saying that for two years, they've been frozen for two years."
He said there were promises that vacant houses would be renovated and that houses would be built but nothing had happened.
Mr Allen welcomed Minister Kelly re-issuing his directive to local authorities to give 50% of their available social housing to homeless families but asked why the directive had not been renewed earlier.
He said a letter written by Focus Ireland to the Taoiseach in May, warning him about the extent of the crisis and calling on him to make a statement on the issue, has been acknowledged.
Homeless charities the Simon Community and Threshold have also criticised the Government's response to the new figures.
Speaking on RTÉ's Today with Keelin Shanley, Simon Community spokesperson Niamh Randall said the Government's range of measures were not enough and urgent action was needed.
"What I had hoped to hear today was some immediate response to the crisis which is worsening by the day all around the country and it's not there," he said.
Also speaking on the programme, Threshold CEO Bob Jordan said the Department of Social Protection should connect rents to the cost of living or the consumer price index so it would not feel like it is chasing a runaway market. 
He said rent regulation is needed so landlords cannot increase rents to negate any increase in rent supplements.
The Good Shepherd housing charity has highlighted that official figures for July show that Cork city too is experiencing a sharp increase in beds required for homeless women and children.
It reports an increase of one quarter in bed nights required in the first three months of this year, and says it had to turn away 130 women and children in the same period because of a lack of resources.