Almost 2,000 people gathered at the Church of the Assumption in Robinstown in Co Meath earlier today for the funeral of Lorna Carty, who was killed in last week's terrorist attack in Tunisia.
Ms Carty was one of three Irish people who died in the attack.
The funerals of Larry and Martina Hayes from Athlone in Co Westmeath were held yesterday.
Ms Carty's husband Declan, her children Simon and Hazel, her parents, sister and brothers were joined by a huge crowd of family, friends, neighbours and colleagues at the funeral mass.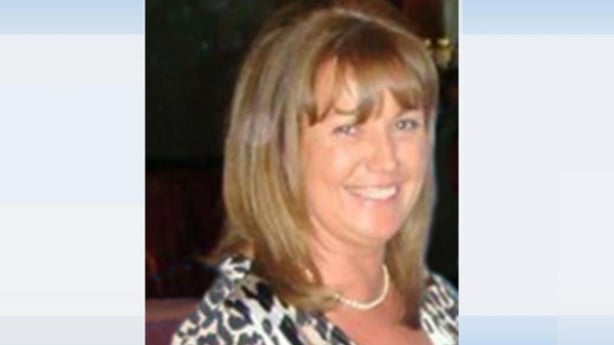 Members of the Meath Senior Football panel, and Dunderry GAA club formed a guard of honour, as the hearse carrying her funeral cortege arrived at the Church of the Assumption in Robinstown.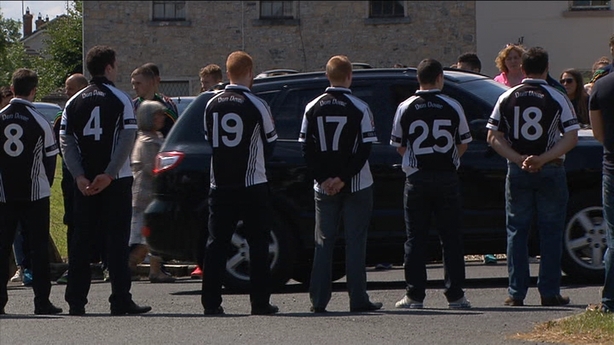 The Taoiseach and President Higgins were represented by their aides-de-camp.
Ms Carty's son Simon and her sister Ruth read readings at the mass.
Fr Noel Horneck, Parish Priest of Dunderry, led the mass and gave the homily, during which he spoke of Lorna's goodness and kindness.
He spoke of her work as a first aider to Dunderry GAA club.
Fr Horneck said he had no words of human comfort to ease the family's loss.
Bishop of Meath, Michael Smith, met Lorna Carty's family yesterday, but was unable to attend today's service due to a prior engagement.
He was represented by the Vicar General of the Diocese, Monsignor Sean Heaney.
Monsignor Heaney said Bishop Smith had been impressed by the obvious sense of solidarity and support for the family from the community of Robinstown and the whole parish of Dunderry. 
He said this sense of solidarity extended far beyond the local community into the diocese, and the whole nation.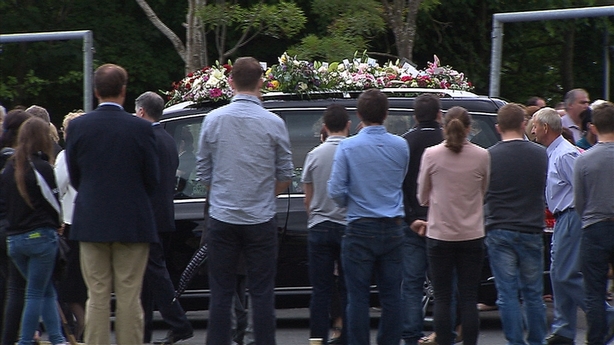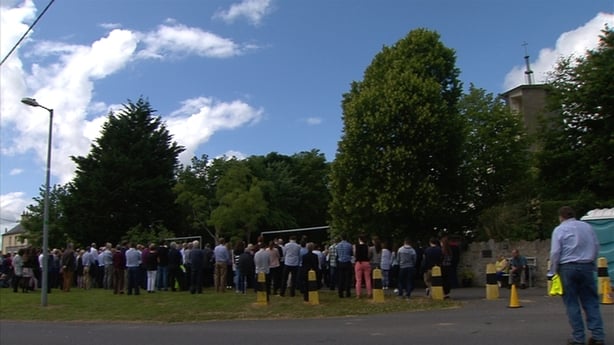 Bishop Patricia Storey, Church of Ireland Bishop of Meath and Kildare, and Shaykh Umar Al-Qadri of the Al-Mustafa Islamic Centre in Coolmine in Dublin were also in attendance.
A number of items were brought up to the altar during the offertory procession including a first-aid box, representing the physical and emotional care she gave to those who knew her, a Dunderry GAA jersey, a family photograph and a shoe, representing her sense of style and colour.
Following the funeral service Ms Carty was laid to rest at nearby Retaine cemetery.