The LÉ Eithne has rescued 519 migrants from three separate vessels off the coast of Libya.
Around 5.15am (local time), the vessel rescued 104 migrants on an inflatable craft, 92km northwest of the Libyan capital city of Tripoli.
Immediately following the first rescue, the naval vessel assisted with the rescue of a further 362 migrants on a barge.
That rescue began at around 7.15am and took about three hours to complete.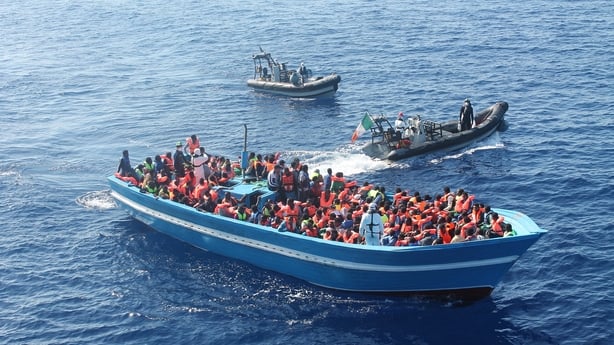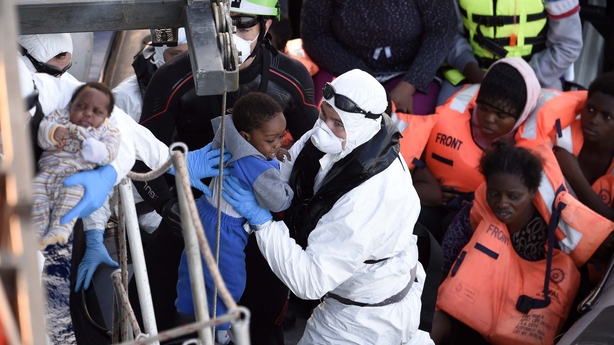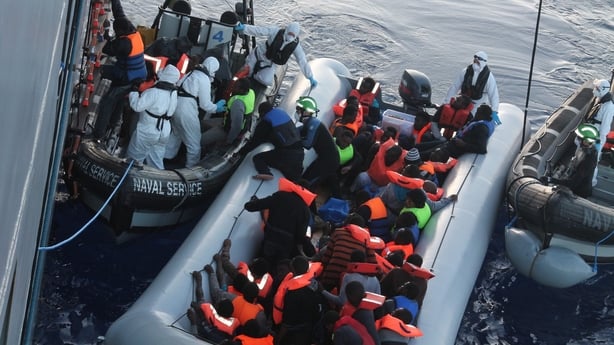 LÉ Eithne was then involved in a third rescue of a further 53 migrants on a small fibreglass boat.
The rescue began at around 11am and all migrants were on board by 12.40pm.
There are now around 519 migrants on board the Eithne - 401 males, 98 females and 20 minors.
LÉ Eithne is in the Mediterranean to assist in the humanitarian operation to rescue migrants fleeing North Africa.
The vessel has rescued a total of 2,136 migrants so far.
Minister for Defence Simon Coveney welcomed the latest rescues.
He said: "LÉ Eithne under the command of her captain, Commander Pearse O'Donnell, and her crew are continuing to undertake a key role in addressing the humanitarian crisis in the Mediterranean."
He said today's rescue operation "is yet another example of the worthwhile efforts being undertaken by our Naval Service".
The Irish Naval Vessel is providing medical assistance, food, water and dry clothes to those in need.
It will transfer the migrants to port in Italy as soon as possible.
The vessel departed from Cork Harbour on 16 May.
It is the first time in the 59-year history of the Naval Service that an Irish Navy ship has been deployed in an overseas humanitarian search and rescue operation.