Ireland granted protected status to 495 asylum seekers last year, 0.2% of the total taken in by the European Union, according to its official statistics agency.
The highest numbers granted protection were in Germany at 47,600, while Sweden ranked second taking in 33,000.
In Ireland, the top nationalities of people getting protection status were from Afghanistan, Iraq and Sudan.
Ireland granted protection to 55 people from Afghanistan, 11.1% of the total amount of asylum seekers.
Ireland accepts 38% of applications, just below the EU average of 41%.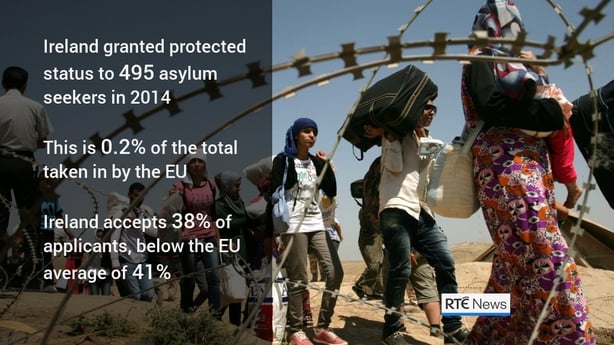 Countries with the highest levels of acceptance rates were Bulgaria at 94%, Sweden at 74% and Denmark at 67%.
Countries granting the fewest asylum applications were Hungary at 9%, Greece and Luxembourg at 14%, and Poland at 16%.