Australia has taken the unprecedented step of recalling its ambassador to Indonesia after two of its citizens, Myuran Sukumaran and Andrew Chan, were executed for drugs offences.
They were among eight drug convicts executed by firing squad this evening, but a Filipina who was on death row with the Australians, Nigerians, a Brazilian and an Indonesian was unexpectedly not among them.
The execution of the Filipina was delayed at the last minute after one of her recruiters surrendered to police in the Philippines, the attorney general's spokesman said.
"The execution of Mary Jane (Veloso) has been postponed because there was a request from the Philippine president related to a perpetrator suspected of human trafficking who surrendered herself in the Philippines," said Tony Spontana, spokesman for the attorney general.             
"Mary Jane has been asked to testify."
Prime Minister Tony Abbott said the relationship with Jakarta "has suffered as a result of what's been done over the last few hours".
"We respect Indonesia's sovereignty but we do deplore what's been done and this cannot be simply business as usual," he told reporters.
"For that reason, once all the courtesies have been extended to the Chan and Sukumaran families our ambassador will be withdrawn for consultations."
Sukumaran and Chan, the ringleaders of the "Bali Nine" heroin trafficking gang, were executed by a firing squad on the high-security prison island of Nusakambangan in the early hours of Wednesday local time, Foreign Minister Julie Bishop confirmed.
They were sentenced in 2006. Five other foreign drug convicts and one Indonesian suffered the same fate.
Australia has never recalled an ambassador over a drug execution before, even during the high-profile case of 25-year-old Nguyen Tuong Van, who was put to death by Singapore in December 2005.
However, the executions were "both cruel and unnecessary", Mr Abbott said, necessitating the "unprecedented" move to bring back Ambassador Paul Grigson.
Ties were only just recovering after sinking to their lowest point in years in late 2013 after reports that Australian spies tried to tap the phones of then president Susilo Bambang Yudhoyono and his inner circle.
Indonesia recalled its ambassador from Canberra and suspended cooperation in several areas over the incident, including efforts to stop people-smuggling boats reaching Australia.
Australia's military-led efforts to turn back asylum-seeker boats also angered Indonesia, with tensions growing last year after its navy admitted entering the Southeast Asian nation's territorial waters.
With this in mind, Mr Abbott was careful with his words, insisting "I don't want to make a difficult situation worse by offering gratuitous reflections on different aspects of the way this matter has been handled in recent days and week".
"As for President Widodo, look, he's a new president, his election was attended with great promise," he said.
"I regard myself as a friend of Indonesia, I think the vast majority of Australians regard themselves as friends of Indonesia.
"My hope is that this presidency is a successful one and while this is a dark moment in the relationship I am confident that the relationship will be restored for the great benefit of both our countries."
A top official from Australia's foreign ministry earlier called the death penalty an "abuse of state power".
Australia's parliamentary secretary to Foreign Minister Julie Bishop, Steven Ciobo, said on Twitter that "there are few greater displays of abuse of State power and regressive thinking than the death penalty. #RIP".
Meanwhile one of the Indonesian lawyers representing the two Australians lamented his "failure" to hold back the firing squad.
Todung Mulya Lubis said he was "sorry" on the social media site. "I failed. I lost," he added.
Opposition Labor Party leader Bill Shorten and shadow foreign minister Tanya Plibersek called for a "strong response" from the Australian government in a joint statement.
"As a close friend and neighbour of Indonesia, Australia is deeply hurt that our pleas for mercy were ignored," the statement said.
"It was completely unacceptable for Indonesia to proceed as it did when critical legal processes were yet to run their course, raising serious questions about Indonesia's commitment to the rule of law."
Before the executions, Ms Bishop told the Australian Broadcasting Corporation there would be "consequences" if the shootings were carried out, but did not provide any further details.
Rights group Amnesty International described the reported killings as "cruel, senseless and abhorrent".
"We stand in solidarity with the families of all those who were brutally executed in this senseless, tragic and wasteful act of state-sanctioned murder," Amnesty International's crisis campaigner Diana Sayed said in a statement.
"Despite promising steps away from the death penalty prior to 2013 and four years without any executions, Indonesia's resumption of this cruel and inhuman punishment has put them well out of step with the rest of the world."
Amnesty called on the Australian government to continue speaking out against the death penalty.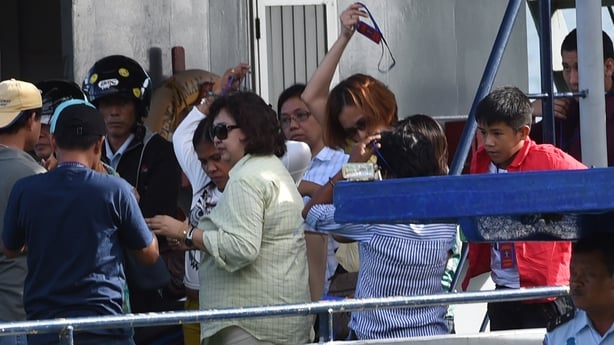 Family members had to push through a huge scrum of journalists when they arrived at Cilacap, the town that serves as the gateway to Nusakambangan, to visit the two men.
Sukumaran's sister Brintha collapsed into the arms of family members who had to carry her.
Ms Bishop said her government had made several requests to the Indonesian government, including asking for formal notifications on when the executions would take place, but had not received any response.
Profiles of the foreign nationals sentenced to death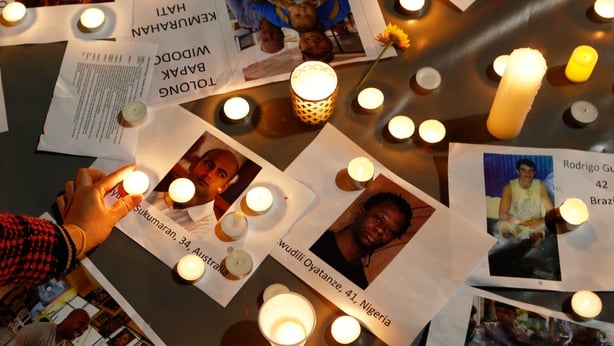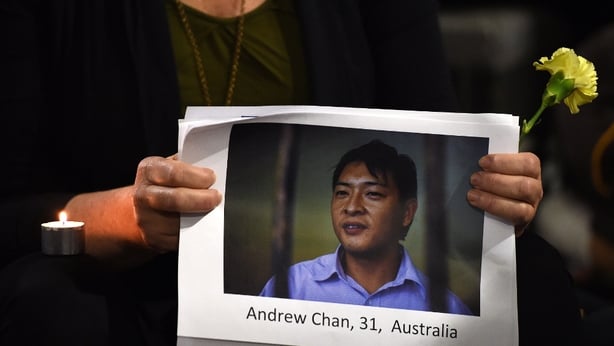 Families of the death row inmates had until 8pm local time (2pm Irish time) to say their final goodbyes.
A dozen ambulances, some carrying white satin-covered coffins, arrived earlier at the Nusakambangan prison island.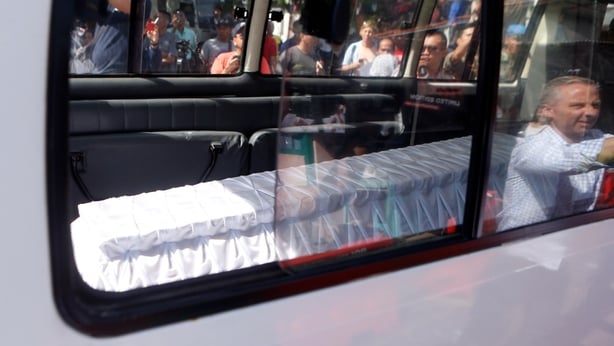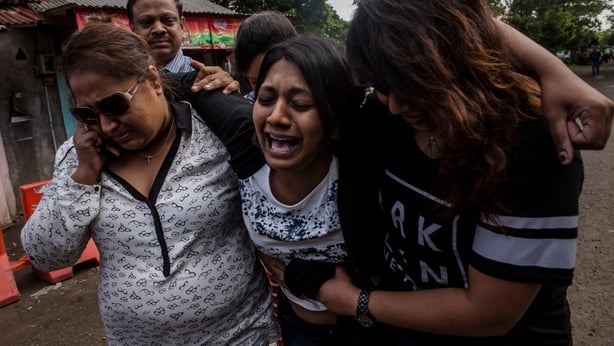 Australian family members, some weeping, arrived early to offer their final goodbyes to Sukumaran and Chan.
Authorities yesterday granted Chan's last wish, which was to marry his Indonesian girlfriend Febyanti.
A small group of family and friends attended the ceremony in his prison cell.
Rebuffing last-minute appeals from Australia and the Philippines to spare their nationals, Indonesian Attorney General HM Prasetyo said last night that the nine had been given notice and had been placed in isolation cells.
Australia-Indonesia relations have been tested in recent years by disputes over people smuggling and spying.
In late 2013, Indonesia recalled its envoy and froze military and intelligence cooperation over reports that Australia had spied on top Indonesian officials, including the former president's wife.
"We don't want to make enemies with any country, but we are fighting narcotics whose impacts are horrific, especially in Indonesia," Mr Prasetyo said.
Filipino boxing superstar Manny Pacquiao, who is in the United States for a title fight, made a televised appeal to President Widodo on behalf of his countrywoman, Veloso
"I am begging and knocking on your kind heart that your excellency will grant executive clemency to her," he said.
Dozens of protesters, mostly Philippine and Indonesia migrant workers, gathered at the Indonesian Consulate in Hong Kong today to protest against the imminent execution of Veloso, who maintains she was an unwitting mule for the heroin that was found in the lining of her suitcase.
A group of Australian celebrities, including Oscar winner Geoffrey Rush, made a video titled "Save our boys, Mr Abbott", urging Australian Prime Minister Tony Abbott to go to Jakarta on a mercy mission for Sukumaran and Chan.
Indonesia has harsh punishments for drug crimes and resumed executions in 2013 after a five-year gap. Six have been executed so far this year.
This round of simultaneous executions has been delayed for weeks due to a series of last-minute legal challenges.
The Constitutional Court yesterday agreed to hear a final challenge by the Australian pair, but the government said the executions would not be delayed any longer.