Four hostages and a gunman have been killed after a hostage drama in eastern Paris ended with a police assault.
Gunfire erupted as police stormed the Jewish store, where at least one armed assailant had seized hostages in Porte de Vincennes on the eastern edge of the city.
Four people were critically injured in the attack.
A French prosecutor said it is "likely" the hostage were killed before the police assault began.
It is not clear whether a second hostage-taker was among the dead.
Police earlier released an image of 32-year-old Ahmed Coulibaly, who was suspected of being involved in the attack.
Coulibaly was wanted in connection for the fatal shooting of a policewoman in Paris yesterday.
A security source has said Coulibaly phoned other people from the supermarket, urging them to stage further attacks.
There were conflicting reports over whether Hayat Boumeddiene, who was also wanted over the shooting, was involved in the siege.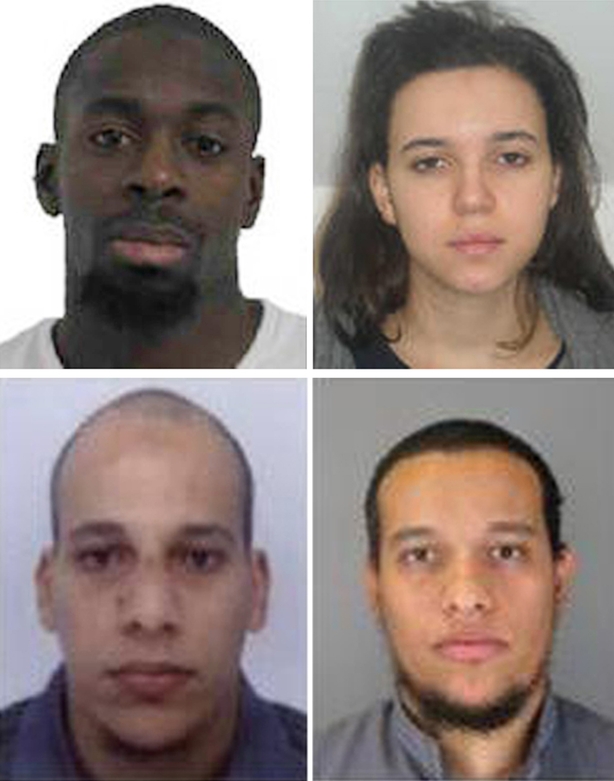 Meanwhile, two brothers suspected of killing 12 people at the Charlie Hebdo magazine offices in France have been killed by security forces.
Gunfire and explosions were heard at a print works north of Paris, where security forces had encircled the two suspects.
Smoke came from the building in an industrial zone near the town of Dammartin-en-Goele.
Prosecutors say both men emerged from the building armed with assault rifles and fired on police.
A three-day manhunt for Said and Cherif Kouachi ended when elite police stormed the building this evening.
A hostage was freed unhurt, sources close to the investigation said.
The Kouachi brothers and Coulibaly were all members of the same Paris jihadist cell that a decade ago sent young French volunteers to Iraq to fight US forces.
A Paris prosecutor also said Cherif Kouchai's wife confirmed to authorities that he "knew Ahmed Coulilaby well".
A French official said Coulibaly had threatened to kill hostages if police stormed the building where the Kouachi brothers were hiding.
Coulibaly had earlier told BFMTV station he had "coordinated" with the Charlie Hebdo killers and was a member of the Islamic State group.
Cherif Kouachi told BFMTV they had been financed by Al-Qaeda in Yemen.
The Yemeni Al-Qaeda leader said the attackers wanted to teach those who insulted prophets the limits of freedom of speech.
A member of Al-Qaeda in the Arabian Peninsula also claimed the group directed the attack on Charlie Hebdo.
The group have also threatened further attack on France, according to a monitoring group.
Hostages freed as French police storm Paris supermarket https://t.co/WXnMm9pDIy

— RTÉ News (@rtenews) January 9, 2015
Explosions heard at the Dammartin-en-Goele site in France where the Kouachi brothers were hiding out https://t.co/ela7a5b3yQ

— RTÉ News (@rtenews) January 9, 2015
French President Francois Hollande has described the supermarket attack as an anti-Semitic act as he addressed the country this evening.
He said this was not the end of the terror threat and he warned French people to be vigilant.
Mr Hollande paid tribute to the courage of the people involved in the rescue operations.
He also told the French people that "these fanatics have nothing to do with the Muslim religion".
French Prime Minister Manuel Valls has told TF1 television that France is "confronting an unprecedented terrorist challenge".
Of this week's violence, he said: "There will be a before and an after of what happened."
Mr Valls said the heavy death toll showed clear flaws in intelligence.
"There is a clear failing. When 17 people die, it means there were cracks" in security, he told BFMTV.
Earlier, police chased a vehicle at high speed along the nearby A2 motorway towards Paris as authorities closed in on the two brothers.
Gunshots rang out and police trucks, ambulances and armoured vehicles descended on the area close to Paris's Charles de Gaulle airport.
Police and anti-terrorist forces blocked all entries to the town of about 8,000, seeking to limit the scale of any siege.
The danger of hostage taking or of a second attack had been a central concern of security services since the brothers stormed the Paris offices of the satirical weekly newspaper Charlie Hebdo on Wednesday.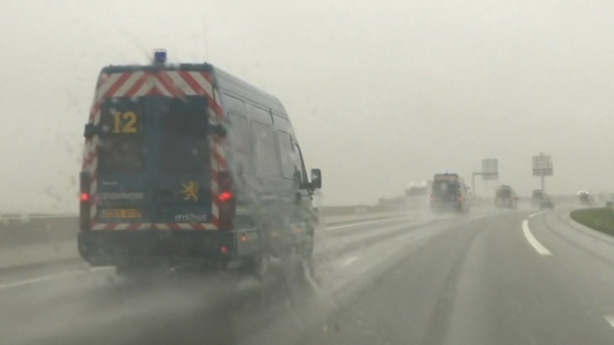 AFP map of the region northeast of Paris where Wednesday's massacre suspects are cornered with hostage pic.twitter.com/H9SwsdTFRf

— Agence France-Presse (@AFP) January 9, 2015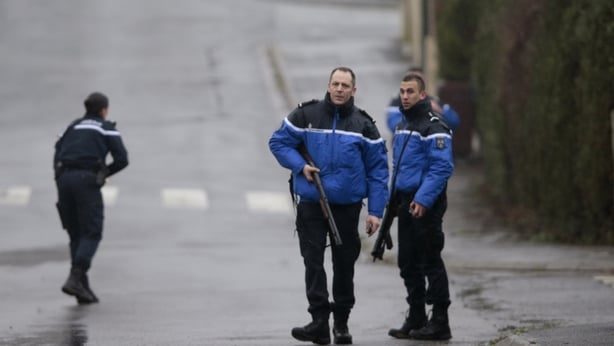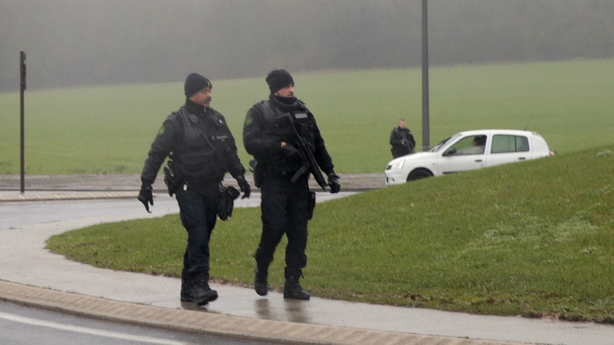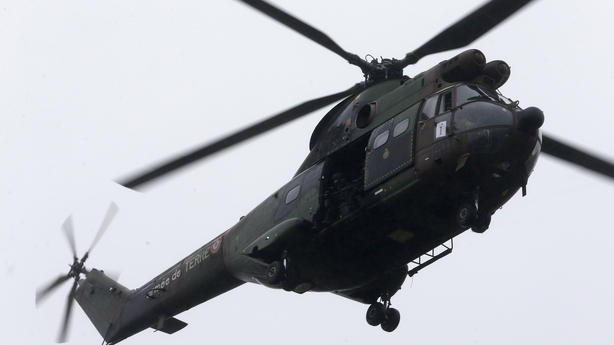 Yves Albarello, UMP MP for Seine-et-Marne told French broadcaster i@tele that the two suspected hostage takers had declared that they wanted to "die as martyrs".
A senior Yemeni intelligence source told Reuters one of the two suspects, French-born sons of Algerian-born parents, was in Yemen for several months in 2011 for religious studies, but there was no confirmed information whether he was trained by al-Qaeda in the Arabian Peninsula (AQAP).
The gunmen shouted "Allahu Akbar" (God is greatest) as they carried out the attack, which has been described by Mr Hollande and other world leaders as an attack on the fundamentals of democracy.
The weekly newspaper appears to have been targeted because of its lampooning of Islam and cartoons of the Prophet Muhammad.
The fugitive suspects were both in their early 30s and were already under police surveillance.
One was jailed for 18 months for trying to travel to Iraq a decade ago to fight as part of an Islamist cell. Police said they were "armed and dangerous".             
US government sources said the brothers were listed in two US security databases, a highly classified database containing information on 1.2 million possible counter-terrorism suspects, called TIDE, and the much smaller "no-fly" list maintained by the Terrorist Screening Center, an inter-agency unit.
US television network ABC reported that the brothers had been listed in the databases for "years".
Tributes to victims of Charlie Hebdo attack
Taoiseach Enda Kenny today extended his condolences to the families of those killed in the attack on the Charlie Hebdo offices.
He signed the book of condolences for the victims at the French Embassy on Ailesbury Road in Dublin.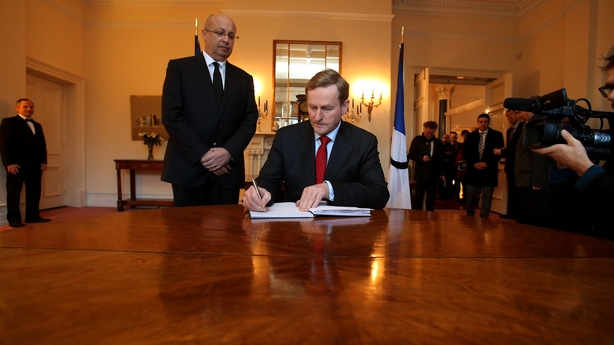 Speaking earlier this morning, he said he also wished to express solidarity with the French president and the people of France.
"I extend the word dúthracht, or respect and comfort, to the families of all of those in Charlie Hebdo, and to President Hollande and the people of France - of every faith and of none."
The Lord Mayor of Cork, Councillor Mary Shields, has also opened a book of condolences at City Hall.