The Governor of Missouri has tripled the National Guard deployment in and around the riot-hit town of Ferguson in an attempt to head off another night of violence.
Looting erupted and businesses were set ablaze in the St Louis suburb overnight, with 61 people being arrested for a range of offences.
The violence came after a grand jury opted not to indict white police officer Darren Wilson for the fatal shooting of unarmed black teenager Michael Brown in August.
Governor Jay Nixon told reporters that a total of 2,200 National Guard troops were being deployed in the St Louis area, which was triple the 700 sent out last night.
"The National Guard presence will be ramped up significantly," he said, with large numbers going into Ferguson itself.
"First, we are deploying hundreds of additional Guardsmen to Ferguson who will be stationed throughout the community to protect homes and businesses," he said.
"With these additional citizen soldiers, law enforcement officers will be able to focus on protecting lives and property in the community."
The 700 guardsmen who were deployed last night were spread thin over nearly 100 "vital facilities" in greater St Louis, "doing static work" and freeing up police resources.
Overall, the Missouri National Guard, a military reserve force, has about 9,000 soldiers.
Asked whether guardsmen would be dealing face-to-face with protesters, Mr Nixon said: "We'll have the force necessary to deal with it."
Mr Nixon met the media an hour after Ferguson Mayor James Knowles held his own news conference to criticise what he called the tardy deployment of troops yesterday.
"The decision to delay the deployment of the National Guard is deeply concerning," said the mayor, flanked by local clergy and business owners.
GALLERY: Ferguson on Fire
Mr Nixon activated the Missouri National Guard on 17 November when he declared a state of emergency in anticipation of the grand jury verdict.
Mr Knowles, a Republican, hinted at a worrying breakdown of communication with Mr Nixon, a Democrat, when he said he had not spoken directly with the governor since late August.
Mr Nixon fumed when asked whether he had come under pressure from US President Barack Obama, a fellow Democrat, to deploy only a minimum of National Guard soldiers.
"It's false and absurd," the governor said.
"We're doing our duty... Politics has not one bit to do with the tasks at hand and the seriousness of this mission."
The St Louis County grand jury's decision also led to protests in other major US cities, including New York, Chicago, Seattle, Los Angeles, Oakland and Washington DC.
Obama condemns 'criminal' Ferguson violence
US President Barack Obama has condemned the violence that erupted in Ferguson last night.
"Burning buildings, torching cars, destroying property, putting people at risk ... there's no excuse for it," Mr Obama said in Chicago, calling for anyone found guilty of involvement to be prosecuted.
"Those are criminal acts," he added, while expressing sympathy for minorities who felt laws were not being enforced "uniformly or fairly".
Mr Obama urged parties aggrieved by events in Ferguson to work peacefully to achieve change, saying the case had exposed "an American problem".
"The bottom line is nothing of significance, nothing of benefit results from destructive acts," he said.
"I've never seen a civil rights law or a health care bill or an immigration bill result because a car got burned.
"It happened because people vote. It happened because people mobilise, people organise. It happens because people look at what are the best policies to solve the problem."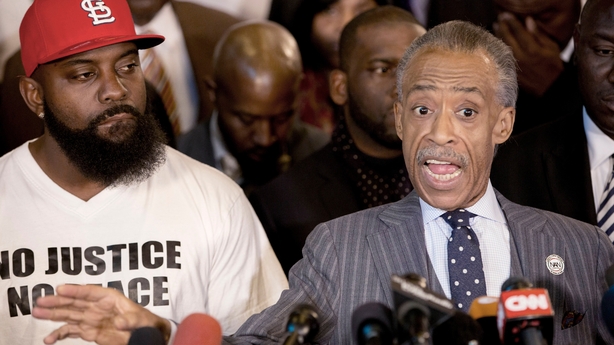 Brown family lawyers Benjamin Crump and Anthony Gray said in a news conference this afternoon that the process had been unfair.
Mr Crump said the prosecutor in the case had a conflict of interest and Mr Wilson was not properly cross-examined.
They said a special prosecutor should have been appointed.
"This process is broken. The process should be indicted," Mr Crump said.
Civil rights activist Reverend Al Sharpton has said the case renewed a nationwide fight for greater police accountability.
"This is not a Ferguson problem ... This is a problem all over the country," he said.
"We may have lost one round but the fight is not over."
The town of Ferguson is predominately black, while the police force is mostly white.
Although no serious injuries were reported, St Louis County Police Chief Jon Belmar said last night's rioting was "much worse" than the disturbances that erupted in the immediate aftermath of the August shooting.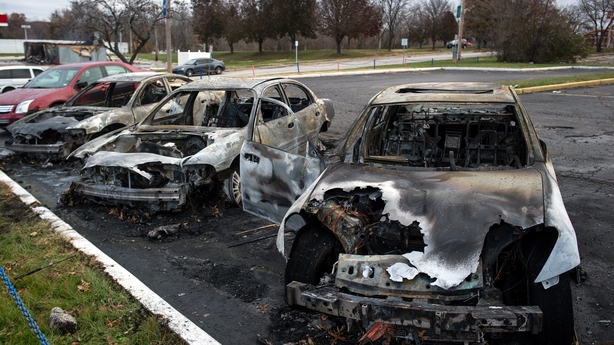 United Nations Secretary-General Ban Ki-moon has urged protesters in Ferguson and elsewhere in the United States to refrain from violence.
Mr Ban has called on law enforcement officials to protect the rights of people to demonstrate peacefully.
Jury heard new details on shooting
Schools in Ferguson and its surrounding cities were closed and city offices in Ferguson were also closed.
Mr Wilson could have faced charges ranging from involuntary manslaughter to first-degree murder.
Mr Brown's family said through their lawyers that they were "profoundly disappointed" by the grand jury's finding.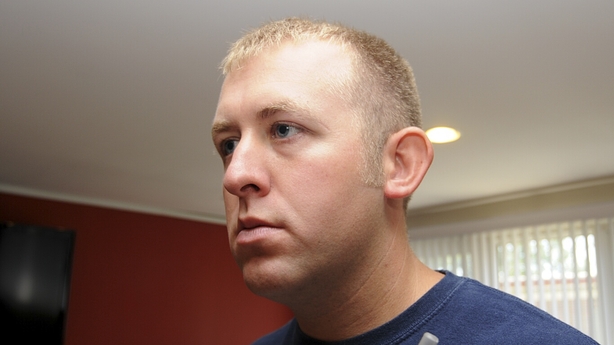 Mr Wilson offered thanks to his supporters, saying "your dedication is amazing," in a letter attributed to him posted on a Facebook page for those who have rallied to his side.
Attorneys for Mr Wilson said he was following his training and the law when he shot Mr Brown.
Mr Wilson told the grand jury that Mr Brown had tried to grab his gun and he felt his life was in danger when he fired, according to documents released by prosecutors.
Mr Knowles has said no decision has been made about Mr Wilson's future following the decision.
He has been on paid administrative leave since the shooting, and remains on leave pending the completion of an internal investigation.
Federal inquiry continuing into shooting
A federal inquiry into the shooting is continuing and US Attorney General Eric Holder emphasised in a statement that the Justice Department investigators had not yet reached any conclusions.
He said: "Though we have shared information with local prosecutors during the course of our investigation, the federal inquiry has been independent of the local one from the start, and remains so now.
"Even at this mature stage of the investigation, we have avoided prejudging any of the evidence."
Lawyers for Mr Brown's family say the teenager was trying to surrender when he was shot, while Mr Wilson's supporters say he feared for his life and opened fire in self-defence.
Mr Brown is suspected of having stolen cigars from a nearby shop before the incident.
He and a friend had been walking down the middle of the street when Mr Wilson approached them.
Police said in August that he was not aware of the robbery at the time.