Taoiseach Enda Kenny has rung the NASDAQ opening bell from the centre stage at the Web Summit at the RDS in Dublin.
He was joined on stage for the event by Paddy Cosgrave, the co-founder of the summit, along with other business leaders and politicians.
A live feed of the event was played in Times Square in New York and the pictures were shown around the world by a number of international broadcasters.
The scene in Times Square #websummit pic.twitter.com/j2ZyCci1sg

— Will Goodbody (@willgoodbody) November 4, 2014
Almost 22,000 people from 109 countries are attending the Web Summit.
Organisers claim it is Europe's largest tech event.
The Web Summit first took place in Dublin four years ago and was attended by around 400 people.
The event has been broadened significantly this year, with 600 speakers, nine stages and a cinema for summits based around music, film, sport, food and technology.
Big name speakers include Peter Thiel, the co-founder of Paypal and first external investor in Facebook, Desperate Housewives actress and businesswoman Eva Longoria and former Apple chief executive John Sculley.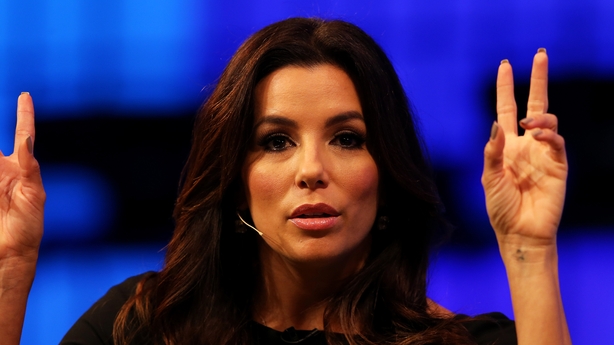 Eva Longoria speaks about lack of women in tech: urges women in audience to become mentors to other women #websummit pic.twitter.com/RcYFxMJ9v6

— Aisling Riordan (@AislingRiordan) November 4, 2014
Around 13,000 hotel rooms and B&Bs have been booked and the overall value to the economy is estimated to be €100m.
After criticism in previous years, the organisers have tried to increase the number of female attendees, although just 15% of the speakers will be women.
The event, which has been dubbed Davos for Geeks, kicked off this morning.
Former Apple chief denies 'sweetheart deal'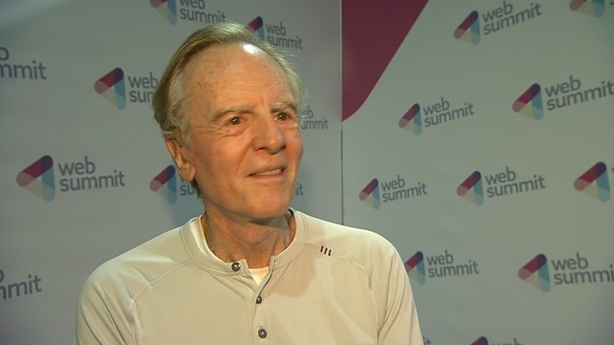 The former chief executive of Apple has said the company never looked at a tax ruling by the Irish authorities in the early 1990s as a sweetheart deal, as it had a lot of precedent.
Mr Sculley was the chief executive of the tech giant at the time when the company received a tax ruling from Irish authorities, which is now the subject of an investigation by European authorities.
Speaking to RTÉ News at the Web Summit, Mr Sculley said he had seen a precedent for the ruling first hand in his former job at Pepsi in the 1970s and early 1980s when a similar agreement was reached.
He said Apple then set up a similar agreement with Irish authorities, with the goal of bringing employment to Ireland of highly skilled workers.
Mr Sculley said Ireland then and now has a very favourable tax advantage.
He said because taxes are so high in the US and so much business for tech companies is done outside the US, it made sense to find a tax-friendly environment, such as Ireland, that Apple wanted to invest in.
Mr Sculley said what is now making it such an issue for politicians is that Apple is so outrageously successful and has so much cash, and US politicians would like to get that cash back and tax it at the high US tax rate.
Stripeco- founder has no plans to sell company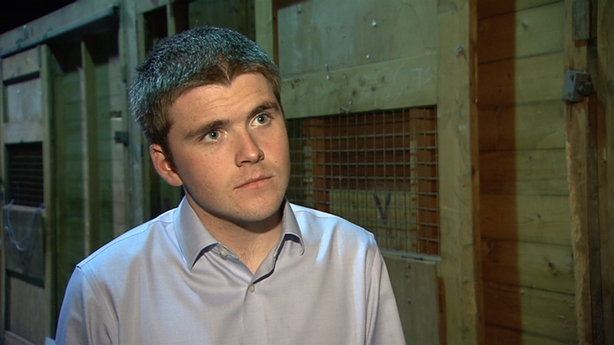 The Irish co-founder of the Stripe e-payment service has said there are no plans to sell of float the company in the near future.
John Collison, who set up the business with his brother Patrick, said the plan is to remain as an independent company into the long-term.
Earlier this year, the company raised $80m in funding, leaving it valued at $1.75bn.
However, Mr Collison said the online payments industry is still in the very early stages, and the company thinks that the shift of commerce to online platforms represents a great opportunity.
On the issue of Ireland's changing corporate tax landscape, and what it would mean for tech companies in Ireland, Mr Collison said tax is a consideration for all US companies.
However, he added that what Ireland has been doing is growing a tech scene in Dublin.
That, he said, is now at a very significant scale, and it is not just about tax but a broader offering.
Stripe recently announced deals with Facebook and Twitter to help enable users buy products directly through the social networks and Mr Collison said these new developments will lead to a huge growth in online payments.
Wifi service restored following 25-minute disruption
Wifi coverage at the RDS was restored by technical staff at the event following a 25-minute disruption.
RDS CEO Michael Duffy said "there is an unprecedented wifi density compared to similar European tech events".
At one point 16,741 different devices were connected to the wifi network, which led to "extremely high levels of user density" due to the confined nature of the event.
Mr Duffy said that RDS staff will continue to "optimise wifi connectivity in areas of highest density".