Oscar Pistorius will be sentenced in October following his conviction today of the culpable homicide of his girlfriend Reeva Steenkamp.
Culpable homicide is South Africa's equivalent to manslaughter.
The Olympic and Paralympic track star could face anything from a suspended sentence to 15 years in prison. The sentence is at the judge's discretion. 
Judge Thokozila Masipa granted an extension to Pistorius' bail. A sentence hearing will be held on 13 October.
The 27-year-old double amputee, who became one of the biggest names in world athletics, stood in the dock and showed no emotion as the judge delivered the verdict.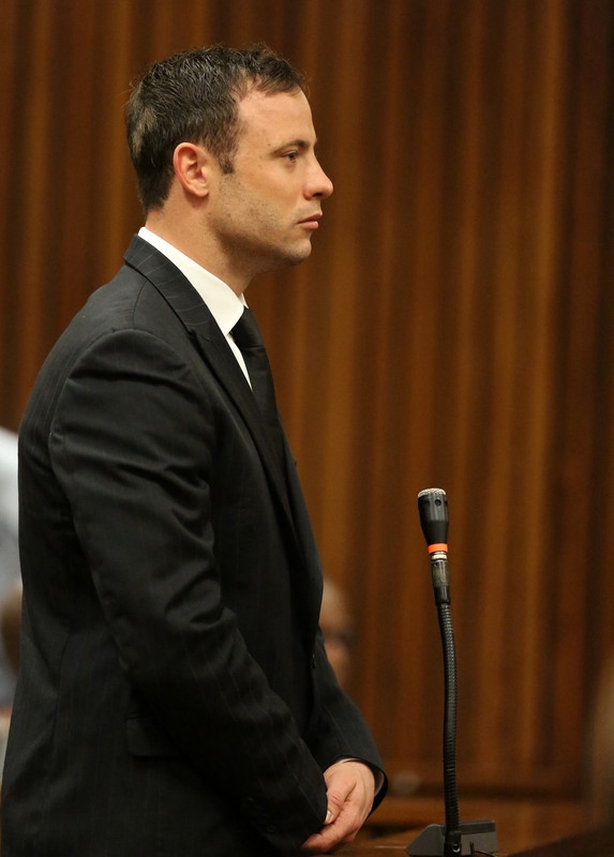 He was also convicted of firing a pistol under the table of a packed Johannesburg restaurant.            
Pistorius was also cleared of two other firearms charges: illegal possession of ammunition, and firing a pistol out of the sun-roof of a car.
Judge Masipa had earlier said the Olympian had been "negligent" in the early hours of Valentine's Day last year when he fatally shot Ms Steenkamp.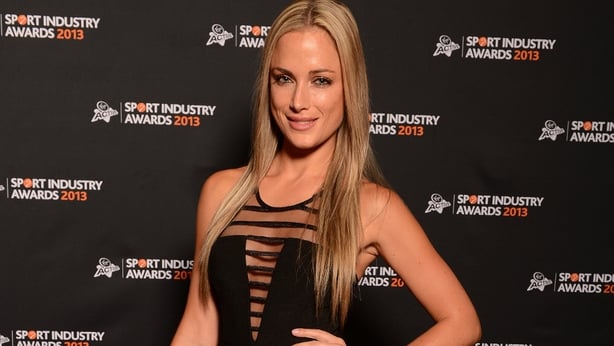 Pistorius always admitted being responsible for her death at his home in Pretoria, but said he mistook his partner for intruders and fired four bullets from his 9mm pistol through the toilet cubicle.
The judge yesterday dismissed prosecution claims that the double-amputee intentionally killed the 29-year-old, saying Pistorius could not be convicted of either pre-meditated or second-degree murder.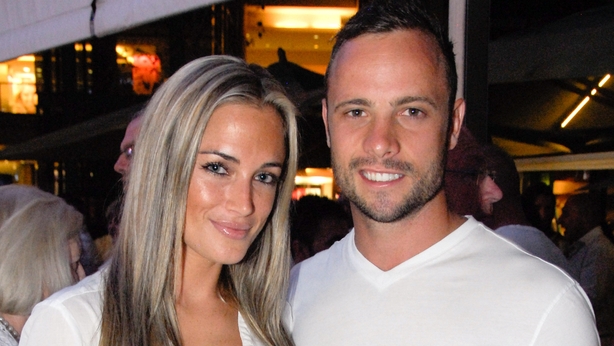 Yesterday, on the first day of delivering her verdict, the judge criticised Pistorius for acting hastily when he shot Ms Steenkamp.
She said: "If the accused, for example, had awoken in the middle of the night and in darkness seen a silhouette by his bed and in a panic shot at that figure, only to find it was the deceased, his conduct would have been understandable and perhaps excusable."
She added: "The accused had reasonable time to think, reflect and conduct himself.
"I'm not persuaded that a reasonable person with the same disability would have fired the four shots.
"The accused knew there was a person behind the toilet door, he chose to use a firearm.
"I am of the view the accused acted too hastily and used too much force. It is clear his conduct is negligent."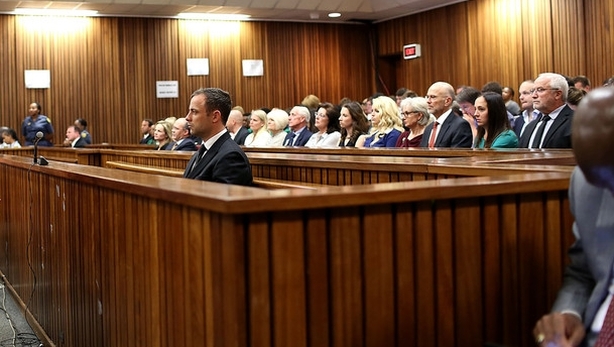 The state had argued that Pistorius was deliberately trying to kill Ms Steenkamp, a law graduate and model, after a row in the early hours of Valentine's Day last year, but Judge Masipa ruled that prosecutors had failed to prove the allegations.
Nathi Mncube, for the National Prosecuting Authority, said they were "disappointed" Pistorius was convicted of only two charges.
Speaking outside the court he said: "We respect the judgment that has been delivered.
"We believed in this instance there was enough evidence to secure a conviction under pre-meditated murder.
"The matter has not been concluded yet, we are still waiting for a sentence to be imposed."
He said it was too early to decide whether prosecutors would launch any appeal.
Pistorius made no comment as he left the court building and got into a waiting car.
He was accompanied by several security officers.