When it comes to planning a last minute getaway, all you need is delicious food, good fun and enthralling company. Coincidentally, this is just what you'll get in A Long Weekend in ... with Rory O'Connell, the Cork chef's sumptuous new food and travel show. 
For the past few weeks, Rory has been jet-setting across some of the most captivating European cities out there, digging into the culture and vibrant food scenes of Palma de Mallorca, Vienna, Madrid and Lisbon, and will go on to explore Bath, Nantes, and Edinburgh.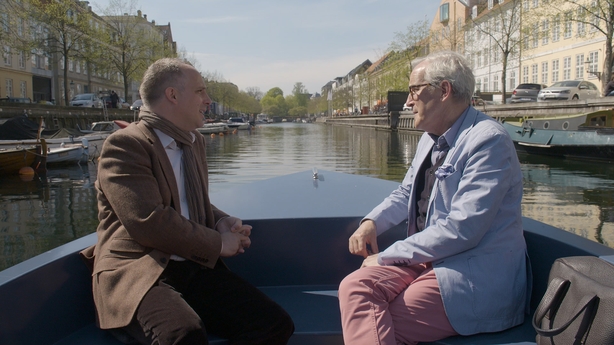 This week, Rory swaps balmy promenades for cool canals as he meanders through Copenhagen, the eternally chic and cosmopolitan Danish capital. Internationally renowned for its food, culture, focus on sustainability and quality of life, the city embodies all the ideals of a modern city. 
On tonight's episode...
In keeping with the Danish capital's environmentally friendly ethos, Rory explores the city centre in a solar-powered, battery-operated boat, weaving though the canals with Michael Booth, a bestselling author and expert on Nordic culture and cuisine. 
Once on dry land, Rory seeks out Flødeboller, a delicious Danish confection made of a biscuit base topped with crisp and chewy meringue, and coated in chocolate. After sampling a Flødeboller, Rory is delighted when the baker invites him to try his hand at making them – more of a challenge than it might seem.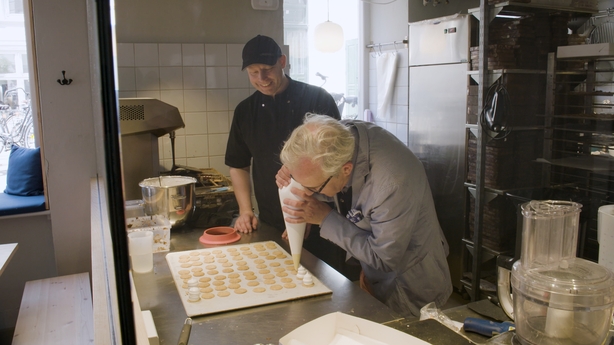 Meeting up with Lise Ulrich, a local writer and photographer, in Restaurant Schønnemann, a traditional Copenhagen restaurant, Rory gets to grips with "hygge". Arguably Denmark's greatest export, "hygge" is about feeling calm, comfortable and at ease in your surroundings, Lise explains.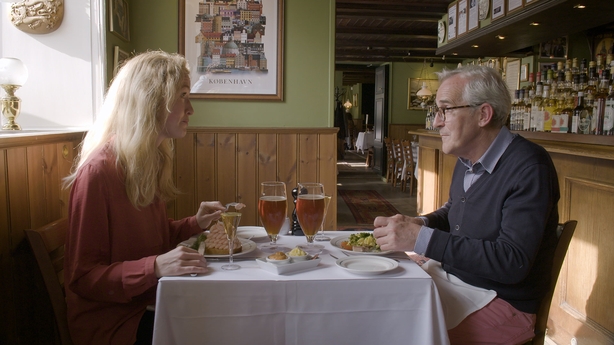 Naturally, food plays a key role in creating this sensation, and Lise introduces Rory to Smørrebrød, a type of open sandwich and Restaurant Schønnemann's speciality. 
Central to Copenhagen is its iconic design, and the importance of this can be seen in the Designer Zoo, a shop-gallery hybrid that provides 75 independent Danish designers and craftspeople space to display their work. While there, Rory meets owner Karsten Lauritsen, whose bean-shaped 'Bønnebordet' tables are considered a modern design classic, and gets a sneak peek into how such designs are created.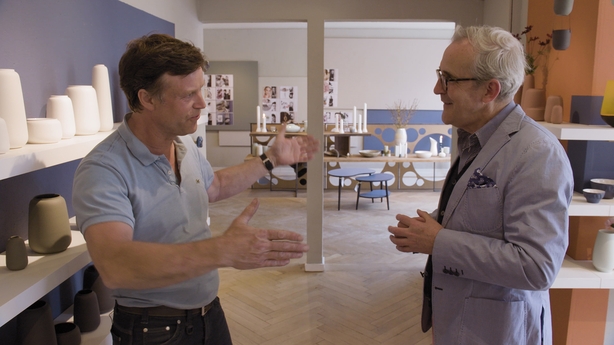 Given its close proximity to the Baltic Sea, water and seafood is central to Copenhagen and indeed, has defined much of its cuisine. Rory visits Kødbyens Fiskebar one of the most celebrated fish restaurants in a city already famous for seafood, meeting head chef Jamie Lee. While there, Lee serves a delighted Rory multiple tasty courses, including Wild Danish Oysters with Apple Vinaigrette, and Hake with unripened Strawberries, Artichokes, Spinach and Watercress. 
Back home in Cork, Rory creates a recipe inspired by his trip – Fish Cakes with Wild Garlic, Tartare Sauce and Foraged Wild Greens, a seafood variation on traditional Danish Frikadeller meatballs