All any last minute getaway needs is delicious food, good fun and enthralling company. Coincidentally, this is just what you'll get in Rory O'Connell's sumptuous new food and travel show.
In A Long Weekend in ... with Rory O'Connell, the popular Cork chef digs into the culture as well as the diverse cuisine of eight captivating European cities – Palma de Mallorca, Vienna, Lisbon, Madrid, Bath, Nantes, Copenhagen, and Edinburgh.
In this whistlestop tour of some of the most bewitching cities in Europe, Rory stumbles upon a Picasso exhibition in a railway station, learns to make Portugal's beloved custard tarts, dines in the oldest restaurant in the world and skips a world-class museum for the gritty beauty of street art and graffiti, as well as much more.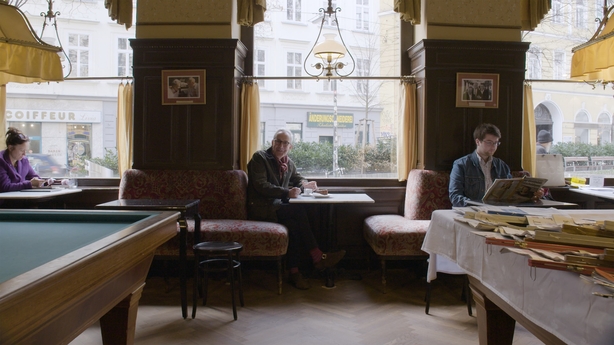 On tonight's episode
For his second trip, Rory whisks us off to Vienna, Austria, the grand city renowned for opera, royalty and a historic cafe society.
Indeed, Vienna is where much of our coffee culture comes from, and has a number of famous traditional coffee houses that Rory explores. Starting in Cafe Sperl, which was founded in 1880 and was the haunt of many artists, musicians, aesthetes and philosophers, Rory samples a Sachertorte, a type of rich chocolate cake beloved in the city.
As the home to artist Gustav Klimt, a painter from the Vienna Secession movement, Vienna is a treasure trove of art. Rory visits the city's Belvedere Museum to learn why Klimt and his painting 'The Kiss' has enthralled people for years.
As an unexpected treat, he is offered a glimpse of the Franz Xaver Messerschmidt exhibition of busts before it opens to the public.
Next up is a trip to Vienna's famous Naschmarkt, a colourful city centre market where an inspiring assortment of foods and flavours, typical of Austrian cuisine, can be found.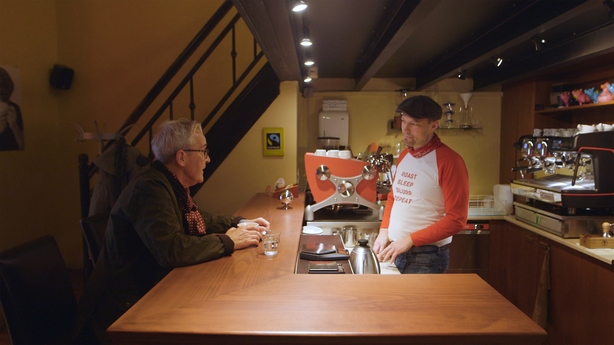 While Vienna is celebrated for coffee, desserts and music, it's less known for its vineyard, which are just as exciting. Rory heads to one such vineyard on the outskirts of the city to meet winemaker Rainer Christ. On a visit to his vineyard, Rory learns of the history of Viennese wine-making that stretches back 3,000 years and tastes wine which has the distinction of being produced in a capital city.
It's not all history, however, as Rory has a chance to explore the more modern approach to Viennese coffee, visiting Oliver Goetz's coffee house to try one of the 50 varieties of coffee roasts and discover how Oliver has reinvented a Viennese tradition.
Authentic food is central to a good trip to any city, so Rory sets off to a "Gasthaus" or tavern, where he enjoys a Smoked Trout dish, followed by a delicious Beef Schnitzel (not to be confused with Wiener veal schnitzel, another Viennese classic).
Finally, a jaunt around Vienna's majestic royal architecture, with a trip to the gardens of the Schönbrunn Palace leaving him as green-eyed as the hedges.
As a testament to his delicious trip, Rory bakes a chocolate cake inspired by Sachertorte
Watch A Long Weekend in ... with Rory O'Connell at 7pm on Tuesdays on RTÉ One.