Barmbrack is a traditional Irish bake. A coin or a ring is supposed to be hidden somewhere in the mixture, and whoever finds it will have good luck.
Ingredients
It was always eaten at Hallowe'en but nowadays it's enjoyed all year round. I find it's one of those recipes that tastes better the next day, so I make my barmbrack a day in advance and wrap it in a tea towel overnight.
Makes: 1 x 20 cm cake
275 g raisins
100 g sultanas
60 g mixed peel
300 ml warm, strong black tea
50 g treacle
2 apples, peeled and grated
200 g dark brown demerara sugar
225 g self-raising flour
¼ teaspoon mixed spice
1 egg
Method
Mix the dried fruit, mixed peel, warm tea and treacle in a bowl. Add the grated apples. Cover with cling film and soak overnight.
The next day, preheat the oven to 180°C/350°F/Gas Mark 4. Grease and line a 20 cm round cake tin.
Add the brown sugar, self-raising flour, mixed spice and egg to the fruit and tea mixture, then stir well until mixed.
Pour into the prepared tin and bake for 1½ hours or until it's firm to the touch.
Remove from the tin and allow to cool.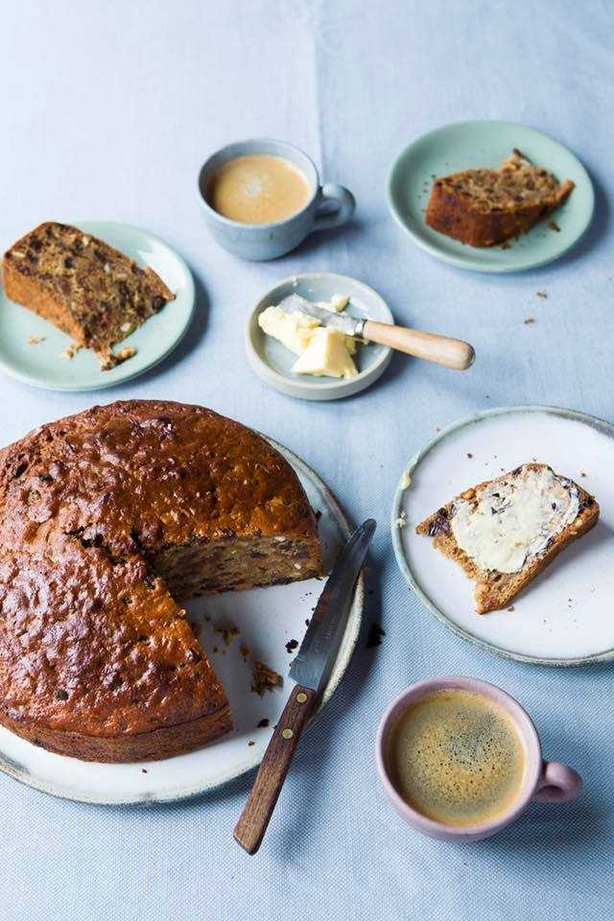 Brian's Tip
Hide a coin or ring in the centre of the cake prior to baking. Wrap in some grease-proof paper before inserting into the mixture.