Aoife Hearne shares her recipe for chicken and chorizo pasta bake from her book The Plan. This dish is a great family favourite and is just 551 calories!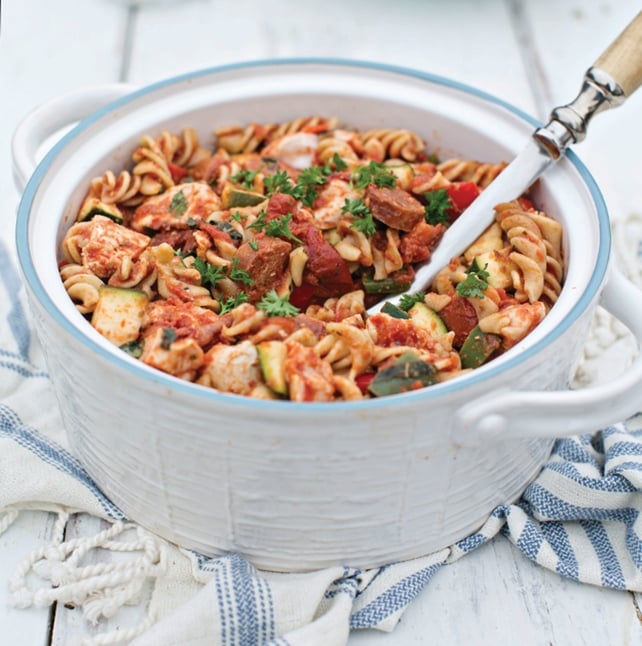 Preheat the oven to 200°C/400°F/gas 6.
Put the penne pasta in a pot with plenty of water and cook for about 10 minutes until slightly underdone.
Place all the vegetables in an ovenproof dish. Add the chicken, pesto, sun-dried tomatoes, chopped tomatoes, basil and chorizo. Stir in the cooked pasta.
Cover and place in the oven for 45–60 minutes until the chicken is cooked through.
Remove the cover and cook for a further 10 minutes for a crispy top.
Calories: 551