Recreational drugs known for mind-altering trips are being studied to treat depression, substance use, and other disorders. Kate Demolder finds out more.
In November of last year, researchers at Trinity College Dublin participated in the largest and most rigorous clinical trial to date of psilocybin, a psychoactive ingredient in magic mushrooms, pointing to the possibility that it might be a beneficial therapeutic strategy for people with treatment-resistant depression.
The trial, which included 233 people across 10 countries, including a small number at Tallaght University Hospital, showed that patients who received a single dose of 25mg psilocybin experienced a 'highly statistically and clinically significant rapid reduction in symptoms of depression', offering hope that the drug formerly known as magic mushrooms, could be an effective antidepressant treatment paradigm for anyone battling treatment-resistant depression.
The study began just four months after a report by the Economic and Social Research Institute tracked the impact of the pandemic on young adults' mental health, showcasing that 40% of men and 55% of Irish people ages 22 were depressed––a stark increase from a similar study two years earlier, which showed rates of depression for young men at 22% for men and 31% for women.
We need your consent to load this rte-player contentWe use rte-player to manage extra content that can set cookies on your device and collect data about your activity. Please review their details and accept them to load the content.Manage Preferences
It echoes the only formal assessment of Irish mental health at the time; the Health at a Glance Report researched by Mental Health Ireland, which recorded in 2016, that Ireland has the third highest rate of mental health illness in Europe with 18.5% of the Irish population recorded as having a mental health illness such as anxiety, bipolar disorder, depression, or alcohol/drug use in 2016.
New trials like the above show radical promise, yet understandable worry in a country that has historically been anti-drug.
It's an understandable stance; recreational drug use has been responsible for the ruination of a number of our country's greatest minds, but in a state that lauds, protects, and celebrates the sale and consumption of alcohol––a substance that has been hailed by dozens of experts as a Class-A drug in recent years––perhaps a change of direction could be considered, most notably if it were to do with those who needed help the most.
What might surprise most on the topic is that psychedelics were never intended as a party drug. Albert Hofmann, a Swiss chemist, developed LSD in 1938 as a circulation booster and, five years later, inadvertently discovered its psychoactive properties when he accidentally ingested some while working.
Its pivot to recreational use always puzzled him, later writing about his accidental trip and subsequent self-experiments in his book LSD: My Problem Child: "Since my self-experiment had revealed LSD in its terrifying, demonic aspect, the last thing I could have expected was that this substance could ever find application as anything approaching a pleasure drug," he wrote. "A demon had invaded me, had taken possession of my body, mind and soul."
He too, however, wrote about his feeling the next morning. "Everything glistened and sparkled in a fresh light. The world was as if newly created. All my senses vibrated in a condition of highest sensitivity, which persisted for the entire day."
We need your consent to load this rte-player contentWe use rte-player to manage extra content that can set cookies on your device and collect data about your activity. Please review their details and accept them to load the content.Manage Preferences
Hofmann, who later went on to identify and subsequently synthesise psilocybin as the active ingredient in magic mushrooms, believed his discovery had huge therapeutic potential for psychological conditions. Combined with psychotherapy, he wrote, these drugs could help patients "perceive their problems in their true significance".
His experiments caused a stir in the medical world, enough to allow the US Government to siphon $4 million dollars into funding 116 LSD studies between 1953 and 1973. While the results of these studies are not for public consumption, they opened a door to mass interest, with psilocybin and LSD (both, at the time, legal substances) becoming remarkably easy to obtain throughout the nineteen sixties.
Sandoz, the Swiss company where Hofmann first synthesised LSD, even gave away large quantities of Delysid (LSD) to any researcher who requested it, hoping that a marketable application would be discovered.
From then, psychedelics were embraced in the medical field, and tested on those struggling with addiction, people with OCD, children with autism, terminal cancer patients as well as perfectly healthy artists and scientists (to study creativity) and divinity students (to study spirituality). Results recorded were overwhelmingly positive, leading the drug from the laboratory to the counterculture of the day.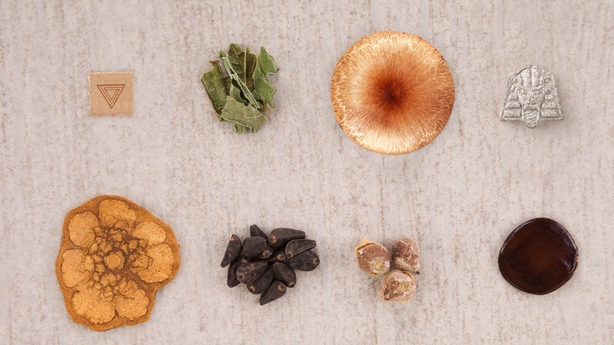 It trickled into public cognisance too; beat poet Allen Ginsberg described psilocybin as a "psychic godsend", the Beatles sang Lucy in the Sky with Diamonds about LSD and 'tripping' became synonymous with the 1960s hippy movement, the summer of love and just about anything else in conjunction with the Vietnam War.
That eventually stopped when, in 1970, Richard Nixon signed the Controlled Substances Act and put most psychedelics on Schedule 1, prohibiting their use for any purpose, later meaning that research came to a grinding halt, and what had been learned was all but erased from the field of psychiatry. Until now.
Figures collected by Health Market Research Ireland for the Irish Pharmacy Union revealed that, in 2021, pharmacists dispensed a growing number of antidepressants, mood stabilisers, and tranquillisers since the onset of COVID-19.
Antidepressants — mostly selective serotonin reuptake inhibitors (SSRIs) –– were doled out to almost 4,794,000 patients between January and August — 15% more than the same period in 2019, when some 4,173,00 such prescriptions were filled.
However, roughly one-third of people who take these drugs see no benefit and many end up trying a myriad, to varying results, before they are classed as having "treatment-resistant depression". This, a growing number of psychiatrists believe, is where psychedelics can play a role.
The Trinity College study, published in the prestigious New England Journal of Medicine (NEJM), boasted results that were "unsurprising" to psychiatrist and Clinical Senior Lecturer in Tallaght University Hospital and Trinity College Dublin Dr. John R. Kelly (who is currently writing a novel on "investigation of the anti-inflammatory and antidepressant effects of Psychedelics in Depression") and promising to all who experience the gruelling diagnosis that is treatment-resistant depression.
"This is the largest and most rigorous clinical trial of psilocybin to date," Dr. Kelly wrote in a statement when the results were published last month. "It has paved the way for phase three clinical trials, which will determine whether it translates into a much-needed complementary treatment strategy in the psychiatry clinic. We look forward to the development of a translational psychedelic science research programme in Trinity College Institute of Neuroscience and Tallaght University Hospital. Ultimately, we hope that this will deliver tangible benefits to patients, the health service and to Irish society."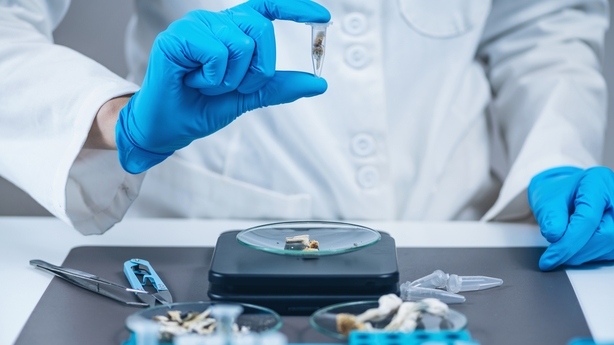 While a lot still stands in the way––culturally, mentally, medicinally––of psychedelics becoming a bonafide treatment for mental health issues, results and promising, as are a number of similar trials that are currently underway; MDMA is being tested and pushed to treat former soldiers with PTSD; new formulations of ketamine (called arketamine, which scientists believe will have neuroplastic healing effects — at least in the short term — but without the dissociative psychedelic-like experience of ketamine itself) are available to treat people with depression; a major study involving dimethyltryptamine (DMT) showed promise while treating people with alcoholism and depression; psilocybin is being explored for anorexia and fibromyalgia; and ibogaine, a powerful psychedelic that can induce a 48-hour trip, is being studied as a way to overcome opioid addiction.
For now, all we can do is wait to see the myriad of results that will come flowing in years to come. And perhaps take a leaf out of Hoffman's book, who, in 1943 wrote: "I think that in human evolution it has never been as necessary to have this substance LSD. It is just a tool to turn us into what we are supposed to be."
---
If you have been affected by issues raised in this story, please visit: www.rte.ie/helplines.
The views expressed here are those of the author and do not represent or reflect the views of RTÉ.