Christmas is a hard time for many of us, even in the most uneventful years. Between financial worries, the absence of loved ones and end-of-year blues, the festive season isn't always the cheery time of year.
But Christmas this year is bound to be a particularly challenging one. Families have lost loved ones, people have lost jobs and the feeling of pandemic fatigue has set in for many of us. Asking for help can be difficult at the best of times, but now more than ever reaching out for help is vital.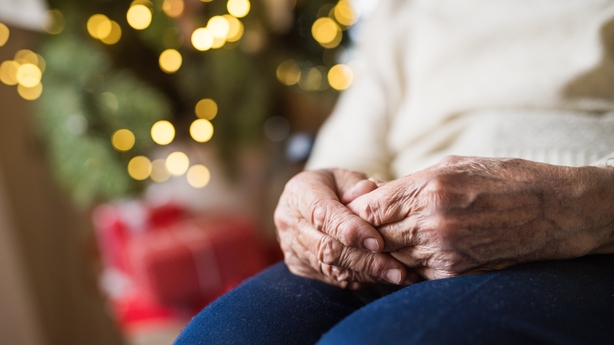 Here, Jade Lawless, Head of Counselling and Psychotherapy at PCI College and Irish Association for Counselling and Psychotherapy board member, shares her tips for getting through the festive season during Covid. 
The holidays can be a hard time for many. What difficulties do you see people struggling with this time of year?
For many this year Christmas will be associated with loss. Loss of Christmas itself is felt as we remain in tighter restrictions with many people already struggling to contemplate how they will be able to celebrate this important holiday, which centres itself around family and togetherness. Renegotiating the idea of what Christmas might look like this year will be a struggle for many.
Restricted travel this year will mean that families will not be reunited over the Christmas period in the way they would have been previously and there is a loss in this too, in addition to the likelihood of reduced group gatherings if we are lucky enough to have current restrictions lifted.
"There is a very real and profound loss for those who have been bereaved this year."
Loss of income and employment will be on the minds of many and this will bring added stresses. As much as possible this year we are encouraged to focus on the gift of being together where possible rather than on traditional gifts.
In addition to the potential loss of the traditional Christmas as we know it, there is a very real and profound loss for those who have been bereaved this year. The absence of our loved ones will likely be heightened due to the way of the world at the moment. Inability to come together to support each other through such deep loss and physical absence of our loved ones will be a struggle that many are facing this year.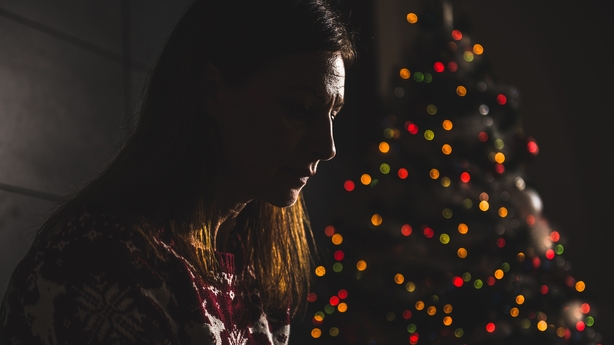 Christmas is traditionally the time to help those in need, do we do this enough when it comes to emotional support?
If there is one thing we have gained from the pandemic it is that we have become, generally, more empathic as a society. We are more aware now of looking out for others, acting with others in mind and our awareness of the struggles of others has never been greater. With that being the case I think it is fair to say that the people of Ireland have come together to support each other in the best ways they can.
People probably find it easier to offer practical support, which is very helpful and useful, but it is worth encouraging people to be mindful of the need for emotional support too. This can be achieved in simple ways: offering a listening ear, acknowledging a person's feelings, listening while resisting the urge to 'fix' or provide solutions and simply letting others know you care.
Why can it be hard to ask for help at Christmas more than at other times in the year?
It can be hard to ask for help at Christmas as people don't want to feel they are a burden. We tend to view Christmas as family time or at least as a time where loved ones, including friends, come together. It can be difficult to reach out and ask for help when others have their own plans and obligations.
Christmas can also be a time of stress and financial strain for many and those who might be in need of help generally don't want to add to that, however we are a nation that likes helping each other and it would be great if we could all remember that. Giving help can be so rewarding and in most cases a request for help will be met with an open mind and open arms.
Covid-19 is likely to change how we celebrate the holidays this year. How are you anticipating this to affect people?
Change can be daunting and often something we resist particularly when we are holding on to an idea, or in some cases an ideal. When we feel that change is forced upon us this can bring up feelings of sadness, anger and worry. This Christmas we are being challenged to let go somewhat of old traditions linked to gatherings and get togethers and in that we have an opportunity to create new traditions and reframe how we view Christmas celebrations.
"If we can let go and mourn the loss of Christmas as we knew it we will be better equipped to renegotiate our idea of what Christmas will look like in 2020."
If we can let go and mourn the loss of Christmas as we knew it we will be better equipped to renegotiate our idea of what Christmas will look like in 2020 and take forward, where we can, the parts of Christmas that mean the most to use. Accepting this change and putting energy into doing what we can rather than focusing on what we can't will help ease the burden of some of those difficult emotional feelings.
How can we make sure we're supporting others during this time?
First and foremost, in order to be able to support others we have to be looking after ourselves so the first step is checking in on our own needs and putting time aside to get these met as much as possible.
Support for others comes in many forms and the theme that links all of these is 'connection'. During this pandemic we have become increasingly aware of how important it is to feel connected to others in the absence of being with people in person. If you want to make sure you are offering support to others, start by asking yourself 'how can I connect?'.
There are lots of great initiatives at the moment to help us reach out to more vulnerable members of society who might be in need of support and connection, for example, An Post are offering free post to care homes in the lead up to Christmas. A simple and fool proof way to reach out and connect is to simply ask the questions 'how are you, what do you need?' and really hearing the answer that you get.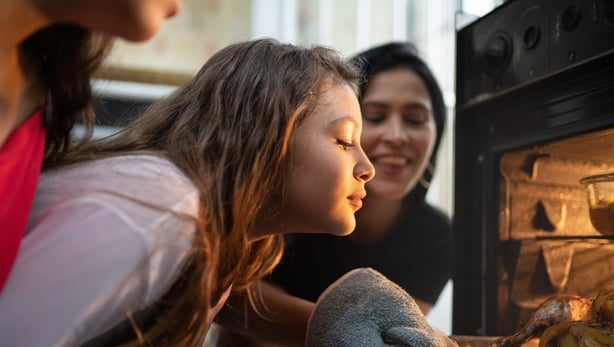 How can we let others know we're in need of help and support?
The most effective way to get help and support is to ask for it. This can be hard to do so in order to reassure yourself that it is ok to do that it can be useful to identify someone you trust, someone you know in your heart cares and tell yourself that they would want to know if you needed support.
"Technology will bring families and friends together."
Some people could be spending the holidays alone this year, how can we make sure they are cared for even if we're apart?
We have had to get creative in how we connect with people without physical interaction and while many people have experienced some form of virtual fatigue from our initial love for virtual calls, quizzes and meet ups, if ever there was a time to lean back into virtual connections it is over the Christmas period. Technology will bring families and friends together, it will allow us to check in on those who are alone and offer a hand of friendship and an opportunity for connection.
The use of social bubbles, introduced by the Government for the most recent restrictions, is another important way in which we can connect and show we care. Social bubbles are in place for the duration of level 5 restrictions and allow those who risk isolation to create a social bubble with one other household and essentially act as one combined household.
Creating a social bubble is an excellent way to bring those who might be alone together and introduce connection, friendship and fun. Inviting someone into your social bubble is an amazing way to show how much you care.
There's already a strong sense of unhappiness and despair surrounding how different Christmas will be, how can we manage that?
Firstly, allow yourself to feel the loss associated with what might not be. It is ok to feel sad and angry. Sit with those emotions and check in with yourself around what you need in order to work through them.
Ask yourself if there are any practical things you could put in place that would help as you face into a different type of Christmas, for example, could you link with a social bubble? Are there any of your traditions that you can carry forward? Would it help to speak with a friend or family member?
If things remain too overwhelming do remember that counselling helps. Qualified and accredited counsellors can be found through the IACP website. Low cost counselling options also exist within community settings, for example, PCI Low Cost Counselling Service.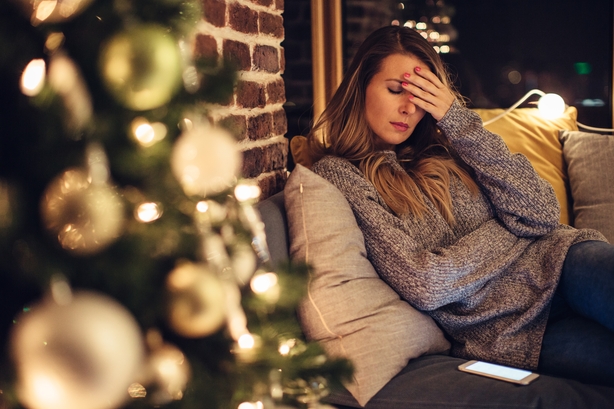 We'll be months into living in a pandemic by that stage. What are some tips for managing the stress and unhappiness that comes from the pandemic?
Take things one day at a time. The pandemic, with all of its trauma, has given us an invitation to slow down and reframe how we look at life. This is an opportunity to realign our values – are you living life in a way that is meaningful to you? If not, what could you change to bring some meaning back in to your life?
Take the pressure off. There are no expectations for you to have achieved great things. If personal milestones have not been met – that is ok. If goals have not been reached – that is ok. You are doing your best and that is enough.
"We are not necessarily all in the same boat but we are all doing our best to navigate the same storm."
Reach out and talk to someone. None of us are in this on our own – we are not necessarily all in the same boat but we are all doing our best to navigate the same storm. Your friends and family can relate to how you are feeling, lean on each other. If you need a little more than that, reach out to a professional counsellor or psychotherapist.
This quote by psychotherapist and author Lori Gottlieb sums up what we are all working towards as we move through the pandemic and navigate all of the challenges that it has thrown at us: "Peace. It does not mean to be in a place where there is no noise, trouble or hard work. It means to be in the midst of these things and still be calm in your heart."
If you have been affected by issues raised in this article, please see: www.rte.ie/helplines