Operation Transformation made a transformation of its own recently, with a special series of the show to help viewers to keep mind and body in good health during the lockdown. The usual team, led by Kathryn Thomas, has been playing a blinder, educating the nation on good mental and physical health during this difficult time.
While there are no leaders in the usual way, there have been check-ins with members of the public and the show has received rave reviews for its informative but entertaining approach. Fitness expert Karl Henry has spent his career getting people in shape and he's very proud of the work OT has done in the last few weeks.
We need your consent to load this Instagram contentWe use Instagram to manage extra content that can set cookies on your device and collect data about your activity. Please review their details and accept them to load the content.Manage Preferences
"I think people saw a softer side to the experts in this show; we're all just trying to do our best at the moment. Like me up on the cherry picker, that at least gave people a good laugh." Here he shares his tips for staying active and sane and some easy exercises that you can try at home.
What advice would you give to people who are struggling to get motivated at this stage?
People are really getting fed up and that's understandable because the reality is there's more of this, this is the new normal for a while. People are going to struggle with their motivation now. At the start it was all a bit new, but now it's much tougher.
Operation Transformation is part of the government initiative to 'stay well' and I would encourage people to avail of those initiatives. A lot of government bodies are putting out great information on how to stay healthy, both body and mind. The thing is to do your best – it's a very difficult time to excel in anything at the moment.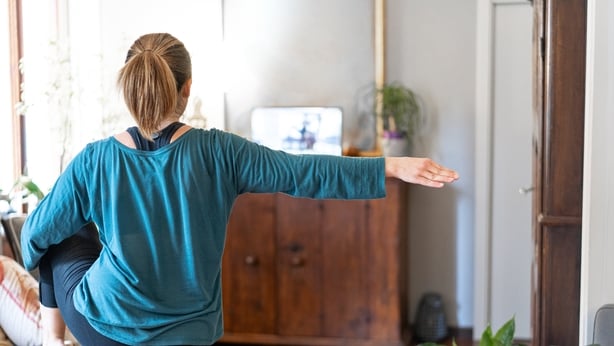 There are a lot of online exercise classes and videos, but what is your advice on getting involved with those?
There is a lot out there but there's concern around them in terms of fitness levels and injury management, so people need to be aware of that before trying anything new. A lot of them are tough work-outs and for very fit people so the issue is you have people jumping into them who aren't as fit and they're injuring themselves.
The OT website is a really good place to go to with fully qualified content and exercises that are geared towards all levels of fitness. You pick which one suits you best.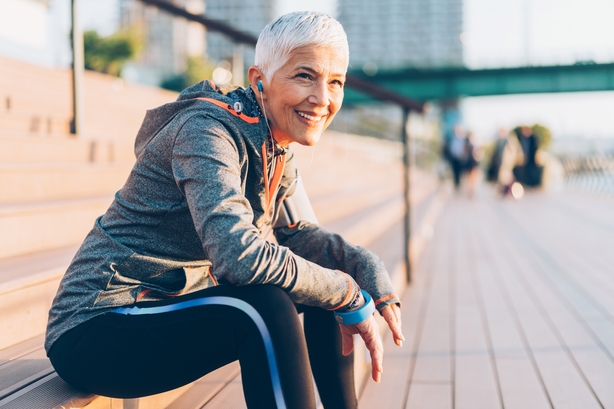 For those who are over 70 and have been cocooning, have you any advice about exercise?
The work-out plans on the OT website, especially at level one, are built for people of all ages so if there's someone over 70 who wants to get involved, then absolutely they should. The Age Action website also has some brilliant stuff for people over 70: classes online and lots of really great information.
Three exercises that everyone can do at home:
Front raise (with water bottles)
Keep your back straight and feet shoulder-width apart. Using two full water bottles (weight that suits you), raise your arms in front of you (up to eye level) up and down for 12 counts. If it's too easy, take up the pace or go heavier on the water bottles. Breathe in on the way up and out on the way down. When you're finished, take a breather and shake out the arms.
Squat (bodyweight)
This is an all-time classic and really simple to do. Standing up, position feet a little bit wider than shoulder-width and back nice and straight. On the way down with the squat, put all the power through the back on your heels. Sit down into a squat, keeping your arms out in front of you and back straight. Go down as far you feel comfortable and back up. For some people it's a very short range of movement; for others it's much longer, so go with whatever suits you. Do 15, nice and slow and steady – don't forget to breathe!
Forward lunge
This exercise is great for the bum and the quads. A couple of key things with this one: the back stays nice and straight, feet together and hands on your hips. From standing, take a deep step forward and back up. The other key point is the knee on the leading leg should never go past the toe.