Did you know that Ireland currently recycles 33% of all plastics? This figure is higher than most EU countries, but still has a way to go to meet the 2030 EU target of 55% which is why Repak is encouraging the public to join 'Team Green'.
According to the not-for-profit company, if everyone in Ireland fulfilled the initiative's pledge to recycle one more piece of plastic a week, 250 million more items of plastic would be recycled a year, and Ireland's plastic recycling rates would increase by 2% annually.
We caught up with lifestyle influencer Roz Purcell - an avid recycler and Repak ambassador - to find out why she has a particular interest in keeping Ireland green. Watch her in the video above.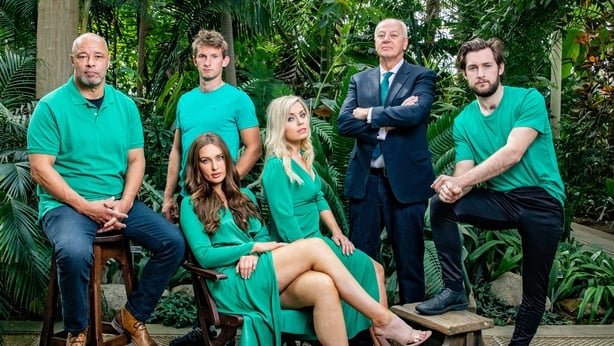 With an Instagram following of 271k, it's safe to say that Roz Purcell is a popular lady. With an interest in health, fitness, baking, fashion, and travel; the 28-year-old has the lifestyle industry down pat.
Often sharing her daily routine with her hoards of followers, it's clear to see that the former model has embraced a healthy and balanced lifestyle filled with tasty recipes from her Natural Born Feeder cookbook and days spent outdoors, hiking Ireland's mountains.
"People always ask what I do for my mental health or what my go-to destresser is and it's always getting out in nature," Roz told RTÉ LifeStyle. "I grew up on the foot of Sliabh na mBán so I was very lucky that hiking as always been a part of my life."
The one downside of the Tipperary woman's freelance career is that it can get a bit lonely. While everyone else is working 9 to 5, the social media star found herself hiking alone which led her to invite her followers to come out and join her one Sunday. The uptake was immediate and soon after, the 'Hike Life' was born.
"At one stage, four hundred people showed up for a hike so now I've started to cap it," she laughed. "I cap it and I get guides per amount of people just because I want to keep it really safe and really fun. I am planning to do more hikes now so, hopefully, everyone will still get a chance to go on them."
We need your consent to load this YouTube contentWe use YouTube to manage extra content that can set cookies on your device and collect data about your activity. Please review their details and accept them to load the content.Manage Preferences
The public can make simple changes to their recycling habits which will make a big difference to Ireland's environment. You can make a big difference by:
Recycling one extra piece of plastic a week.
Wash, dry and put your recyclable items loosely in the recycling bin.
If everyone in Ireland recycled an extra 2 litre milk bottle a week, it would generate an additional 9,492 tonnes of plastic recycling.
If everyone in Ireland recycled another 500ml drinks bottle a week, it would generate 4,247 tonnes of plastic recycling.
If everyone in Ireland recycled one extra yoghurt pot a week, it would generate an additional 1,449 tonnes of plastic recycling.
For more information on how you can pledge your support, visit Repak's Team Green.