We've listed all the materials in your home that can be recycled. Simply print this article out and keep it in your kitchen as a handy reference.
Paper
Newspapers
Magazines
Junk Mail
Plain Envelopes
Paper
Phone Books
Catalogues
Tissue Boxes
Sugar Bags
Calendars
Diaries
Letters
Post-Its
Computer Paper
Used Beverage and Juice Cartons
Milk Cartons
Egg Boxes
Holiday Brochures
School Copy Books
School Books (if they cannot be donated or reused)
Paper Potato Bags
Cardboard
Food Boxes
Packaging Boxes
Cereal Boxes
Kitchen Towel Tubes
Toilet Roll Tubes (Please remove any plastic inserts from cardboard boxes before placing into bin)
Aluminum & Steel Cans
Empty Deodorant Cans (Plastic lid separate)
Pet Food Cans
Food Cans
Biscuit Tins
Soup Tins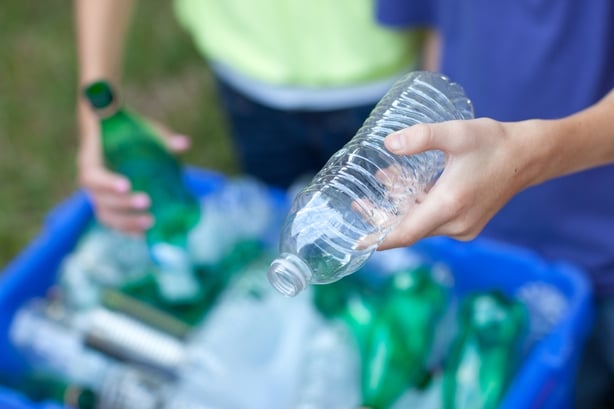 Plastic Containers (Containers should be empty)
Mineral Bottles
Water Bottles
Mouth Wash Bottles
Salad Dressing Bottles
Milk Bottles
Juice Bottles
Cosmetic Bottles
Shampoo Bottles
Household Cleaning Bottles
Laundry Detergent Bottles
Window Cleaning Bottles
Bath Room Bottles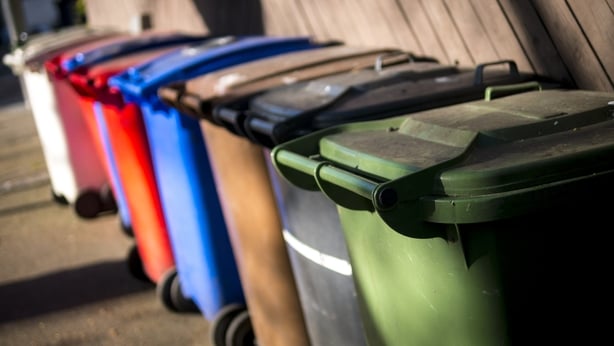 The below items can NOT be placed into the recycling bin:
Nappies and Sanitary Products (including baby wipes)
Food Waste
Contaminated Packaging (greasy, dirty or with residue)
Garden Cuttings / Soil
Polystyrene (EPS)
Liquids/ Oils
Textiles – including clothes/shoes and home furnishings
Dismantled Furniture
Medical Waste
Glass – bring this to your local bring bank
Light Bulbs
Electrical and Electronic Equipment i.e. anything that can contain a battery or a plug
Batteries
Some wrapping paper (do the scrunch test to be sure).
We need your consent to load this YouTube contentWe use YouTube to manage extra content that can set cookies on your device and collect data about your activity. Please review their details and accept them to load the content.Manage Preferences
Top Tips
Recycle more items from the bathroom - shower gel, shampoo, detergent, cleaning agent bottles can all be recycled.
Rinse any food or liquid residues from containers and remove any plastic / metal inserts.
Remove inner packaging and flatten cardboard containers to help with the recycling process and to save space in your bin.
Do not put food waste or other compostable materials (such as soiled pizza boxes) into your recyclables bin, these materials should be placed into your compost bin.
WEEE (Waste Electrical and Electronic Equipment – anything with a battery or a plug) can contain hazardous components and should not be placed into any household or business premise bin.
Clothes or shoes should not be placed into your recycling bin, instead bring them to charity shops or dedicated clothes banks for recycling.
Batteries should not be placed into bins. Batteries must be recycled appropriately and can be placed in battery boxes located in any shop that sells them.
Know the correct collection day for your area – to ensure recyclables don't build up and end up in the wrong bin.
For more information visit MyWaste.ie