It is sadly well-documented that many Irish people are still a little too fond of the drink, with 61% of Irish teenage girls binge drinking regularly and Irish women ranking as the fourth heaviest drinkers in the world.
However, a new Drinkaware index released today has shed light on why so many Irish people drink to excess.
According to the data, 21% of Irish adults would classify as hazardous drinkers, while 23% are at potential risk of becoming hazardous drinkers - noted for their increasing dependency on alcohol.
Of these respondents, 44% said that they drink weekly, while 19% said they binge drink on an typical night drinking. More than this, 98% of respondents could not
The research was carried out by Behaviour & Attitudes based on a nationally representative sample of 1,000 adults, and also exposed disturbing trends in alcohol consumption in the under-25 age group.
The research seems to suggest that the current generation of people under 25 years of age drinking alcohol have started slightly younger than the national average age for drinking, having their first alcoholic drink at 14.3 years, compared to the national average of 15.5 years.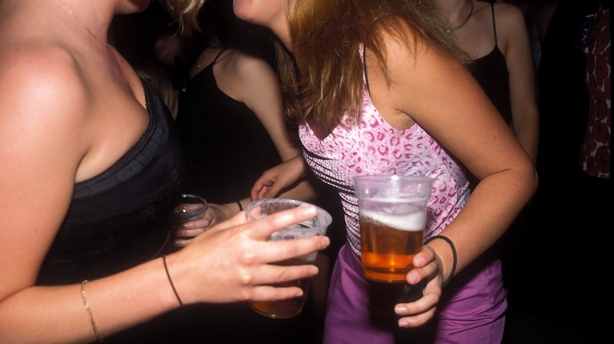 Under-25s are also drinking more, with more than a third (34%) binge drinking on a weekly basis - which translates as six or more standard drinks in one sitting - compared to 18% of the whole drinking population.
Most disturbingly, perhaps, is that 64% of under-25s drink as a coping mechanism, compared to 50% national average - a high figure in and of itself.
Underpinning these trends is a cultural acceptance that this kind of drinking is normal, as 74% agreed with the statement that drinking to excess is just a part of Irish culture. This belief rang true for all age groups and sexes.
Speaking about the results, Sheena Horgan, CEO of Drinkaware, said: "The negative impact of alcohol in Irish society is widely known, and both national data and international statistical comparisons are well cited and acknowledged. What however is less comprehensive, is published analysis on the motivational drivers, the behaviours and attitudes of Irish society towards alcohol across different demographics and ages."
She added: "To get to the heart of the problem, we need to examine and reassess some of our deep-rooted cultural norms and wide acceptance that we are simply excessive drinkers by virtue of our national heritage."