If you thought beauty sleep was a myth, you're about to eat your words. Quality sleep is incredibly important for your skin health, much more so than using the odd hydrating sheet mask.
The skin is an organ, and how we treat it as an organ is what defines how well it can function. So before you settle in for some late-night online shopping, have a read about why premium sleep gives you premium skin.
As hoomans, we have something we call circadian rhythm. Circadian rhythm has nothing to do with how good you look on the dancefloor, unfortunately, and a whole lot more to do with when the elements, systems and organs in our body carry out certain processes. Have you noticed that you are prone to the 3pm slump, and that you get tired at around the same time every night? You can thank your circadian rhythm for that.
Your skin is an organ and thus seems to align its most important processes with your own sleep/wake cycle. Our skin has an idea that in the daylight hours it will be exposed to sunlight and so dedicates time (and energy) to protect itself from UV damage.
Although many are aware of the damage caused by UVB rays, found in highest concentrations in heated sunlight, not as many people are aware that UVA rays can get to us every day, through clouds, rain, snow, and even windows. UVA may cause damage to your skin's DNA and plays a massive role in degrading our skin's collagen and elastin, the proteins that make it plump and taut.

At night, your skin doesn't have to constantly have its guards up to protect itself from UV rays, so it performs its other processes more efficiently.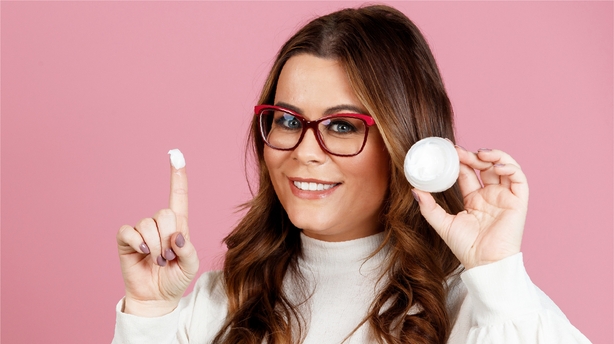 The key processes your skin carries out while you sleep are:
Exfoliation: When our skin creates new skin cells, it gets rid of old ones. This process is called skin cell proliferation and studies have shown that it can happen 30x faster at night than in the afternoon. Fresh skin cells keep us looking radiant, youthful and healthy, and the process of proliferation helps to prevent pores from becoming clogged too.
Healing/Reparation: Like the Elves and the Shoemaker, our skin is a workshop when the lights are out, working to heal and repair the DNA damage caused by UV rays and pollution through cell renewal.
Metabolising: If you are in your 30s or over, you've probably Googled "metabolism" more times than you can count, but did you know that your skin has a metabolism too? At night, our skin's metabolism performs more effectively, allowing the different types of cells within the skin to "talk to" each other better.
Hydration: In many circumstances, when we talk about skin hydration at night time, we're actually talking about a loss of skin hydration. As all of these other processes are occurring a little bit faster, something called trans-epidermal water loss (TEWL) is happening a bit faster too. TEWL is the technical term for losing moisture through the epidermis, the uppermost layer of skin.
Nutrition: Our body increases blood flow while we sleep and it is our blood flow that allows oxygen and nutrients to be carried to the dermis, the lowest layer of skin, to feed the layers above it. If you ever have a deathly grey pallor after not getting enough sleep, this is due to your skin being mildly deprived of the oxygen and nutrients it needs.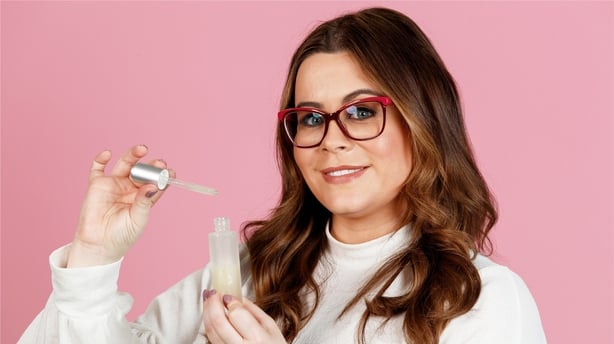 How to optimise your sleep and your skincare
The news you don't want to hear is that your skin needs, at the very least, around 7-8 hours of continuous, rested sleep. Ideally, this would be a straight-through sleep, with no waking up in the night to disturb it. In this respect, naps don't count towards your beauty sleep.
Turn off your phone at least twenty minutes before bed, avoid caffeinated beverages in the evening (yes, even tea, no back pats for non-coffee-drinkers here) and make sure that you're wearing comfy pyjamas. Do something that relaxes you directly before you go to bed, if you can.
When it comes to the skincare to use at night, at The Skin Nerd®, we always recommend using products that work with your skin's processes. The PM is the time to use your exfoliating cleanser, in our eyes, as it will work to assist in the aforementioned skin cell proliferation process.
We don't mean a cleanser with tiny little beads in it, we actually mean an exfoliating acid-based cleanser. The key is to find the acid that suits your specific skin, such as salicylic acid for oily and spot-prone skin, or lactic acid for normal to dry skin.
Follow it up with hydrating serums to prevent too much hydration from escaping while you catch your "Zzzs", and if you are on the drier side of things, finish with some oil or fat-based ingredients such as ceramides.
Get all of Jennifer Rock's top skincare tips and watch her exclusive RTÉ Lifestyle series here.
We need your consent to load this YouTube contentWe use YouTube to manage extra content that can set cookies on your device and collect data about your activity. Please review their details and accept them to load the content.Manage Preferences
Tune into the RTÉ Player now to watch their new four-part series, Good Skin Day, presented by the one and only Jennifer Rock.
Click here to listen to The Skin Nerd's brand new podcast, 'Deep Cleanse - The Skin Nerd'. You can find it on Apple Podcasts, Spotify, Stitcher, or wherever you get your podcasts. Subscribe here.
---
Jennifer Rock is an award-winning skin expert, and CEO & founder of The Skin Nerd®, including the world's first online skin consultations and the Cleanse Off Mitt® makeup removal tool.