Every year on RTÉ One, Home of the Year introduces viewers to some of Ireland's most talented homemakers. From restoration to new builds, renovations and re-design, the show features people who have created their dream home.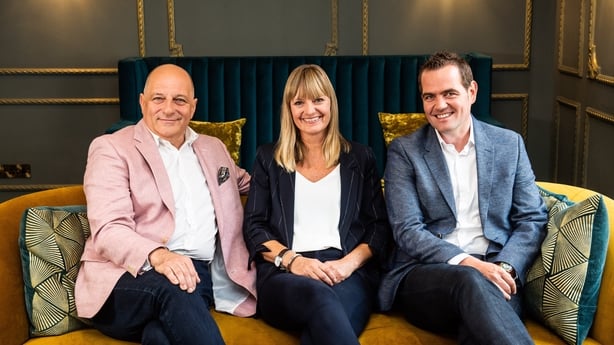 Looking for individuality, functionality and clever design, our three judges individually scored each of the homes out of 10, the home with the highest combined score in each programme went through to the final.
Over the past eight weeks, judges Hugh Wallace, Deirdre Whelan, and Peter Crowley have whittled their 21 contestants down to seven impressive finalists: Rebecca Redmond, Des Kingston, Robert Logan, Liz Balbirnie and her husband Ian Switzer, Ciara Denvir, Fiona Carolan and her husband Martin Murphy, and Dee Noone and her husband Evan.
7 homes 🏡🏡🏡🏡🏡🏡🏡
3 judges 👩💁‍♂️🙋‍♂️
1 winner 🏆#HomeoftheYear finale at 8.30pm 🏡 pic.twitter.com/5bzDziQA9I

— RTÉ One (@RTEOne) April 9, 2019
Tonight, it was revealed that Ciara Denvir was crowned as the winner of Home of the Year 2019!
Ciara and her husband Peter Boyle live in a restored Victorian manor in Belfast with their three children Aengus, Erris and Edie Rose. 
Ciara and Peter run a family business and they both share a passion for restoring historic homes to their former glory. They took on the challenge of their home in 2014 and spent two years transforming it from dereliction to full restoration.
Ormiston House is of great historic significance to Belfast. It was built by James Combe in 1867 and was sold to Sir Edward Harland of Harland and Wolff Ship Yard. Over the years it was used as a boarding school and government offices and lay derelict for nearly 20 years before Ciara and Pete bought it. 
They have been true to the original layout and have respected the existing house. Walls and doors were moved to create new spaces for modern family living. 
Click through our gallery above to see Ciara and Peter's home. Catch up on Home of the Year on RTÉ Player now.