Home of the Year sees judges Hugh Wallace, Deirdre Whelan, and Peter Crowley search high and low across the country for contemporary cottages and complex new builds filled with individuality, passion, and clever design.
Over eight weeks, a total of twenty-one homes will compete for the prestigious title of 'Home of the Year' in 2019.
Click through our gallery above for a sneak peek of tonight's three entries.
"It's a beautiful room and I think it functions perfectly"

Big words from Peter on #HomeoftheYear pic.twitter.com/nlcvZ7kFu6

— RTÉ One (@RTEOne) 11 March 2019
Fiona Carolan
When barrister Fiona Carolan and her husband Martin Murphy bought the house, the original inner structure was in 3 separate flats.
This house has a striking interior, all of which Fiona designed herself, using a lot of dark colours on the walls and ceilings to create a cosy atmosphere.
The pink ensuite with vinyl floor does not have a door yet as the couple are planning on building built in wardrobes with a secret door into the ensuite. The exterior of the house is gated with black and white tiles leading to the front door.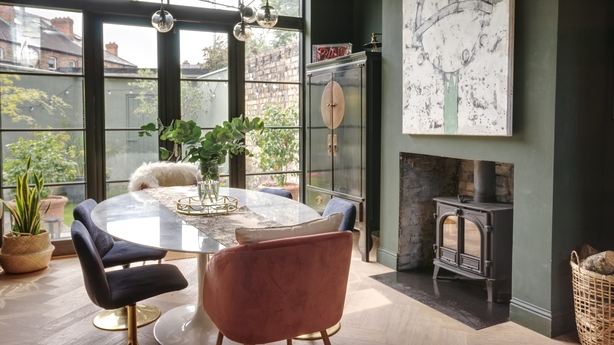 Ann Marie Bourke
Hugh Wallace is seeing the whole Universe in this kitchen 🌍🌟#HomeoftheYear pic.twitter.com/XSwtDpeQmS

— RTÉ One (@RTEOne) 10 March 2019

Interior designer Ann Marie Bourke, her husband Neil and their three children: Inga (18), Oscar (14), and Anya (13) live in a new build in South Dublin.
The family home has a black and white kitchen, dining and sitting area that looks very contemporary, with marble flooring and lots of black and white furniture, including the black dining table and black chairs.
Ann Marie loves to paint old furniture and reupholstering good sofas in new fabrics. This area continues to a playroom, which is also very edgy with its poured concrete floors.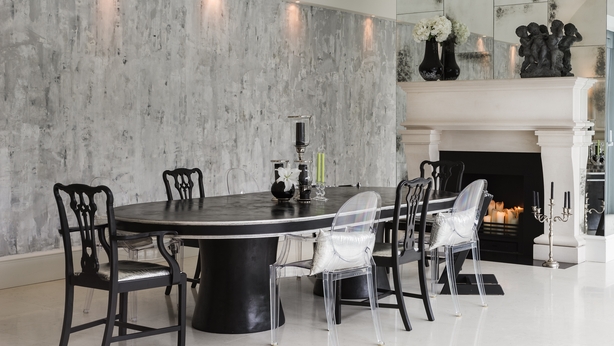 Colm & Oonagh Digby
Colm & Oonagh Digby built this architectural slate house with sea views in Kerry in 2016. It took 18 months and they moved into their home fully in July 2017.
They needed to take into consideration that they are a coastal property so the material used had to be durable in all-weather types.
They also wanted their home to take advantage of the sea views. For example, the outdoor courtyard has been designed to be functional for many occasions, with built-in stone seats.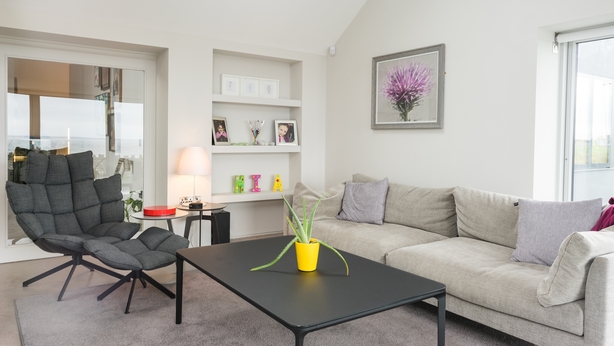 Watch Home of the Year every Tuesday on RTÉ One at 8.30pm.