The biggest gardening event of the year is back and welcoming thousands to Phoenix Park until the end of business on bank holiday Monday, June 4, 2018.
Bloom is to gardening what the Ploughing Championships are to farming - it's a rockstar event for the green-fingered amongst us.
The annual event takes place in Ireland's beautiful Phoenix Park and is open from 9am to 6pm with kids going free.
From food and family fun to postcards and show gardens, Bloom has something for everyone. Here are the five things we're looking forward to most.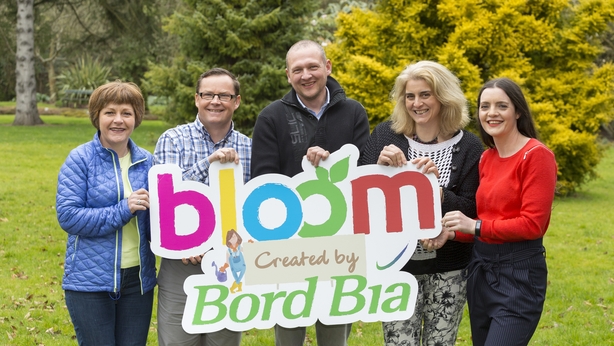 1. RTÉ's Super Garden 2018
This year, Super Garden has had some impressive contestants who have created everything from an Aussie outback in Tipperary to an Oasis of calm for the parents of four autistic children. However, there can only be one winner.
This year's series reaches its climax with the sixth and final show on Thursday, 31st of May at 7.00pm on RTÉ One. The show will feature judges Gary Graham, Monica Alvarez and Brian Burke as they deliberate over the worthy winner.
Once the judges have reached their decision the three then travel to the winning garden to surprise the triumphant designer. The winner will have their garden recreated at this year's Bloom Festival. You can check out last year's winner here.
Pop by the RTÉ tent where RTÉ One, Radio 1, Lyric and weather will all be broadcasting throughout the day. Áine Lawlor and Marty Morrissey will present live from Bloom each evening at 5.10pm on RTÉ One.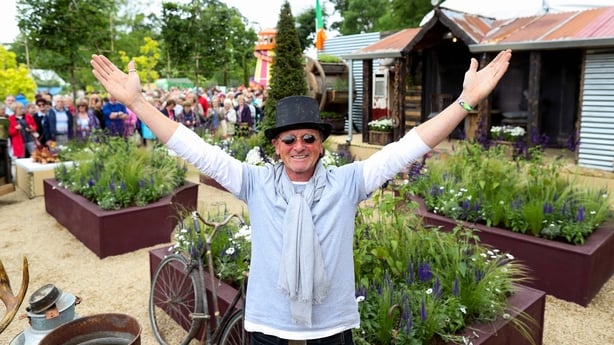 2. Team LifeStyle!
Yes, we are taking this opportunity to shamelessly plug our live panel event with Super Garden judges and Leonie Cornelius, Monica Alvarez and Brian Burke!
Last year, our panel discussion was a huge success - if we do say so ourselves - as we got some top tips from the green-fingered pros plus some insider advice on what makes a winning garden.
This year, you can find us in the RTÉ tent on Saturday at 1:00pm.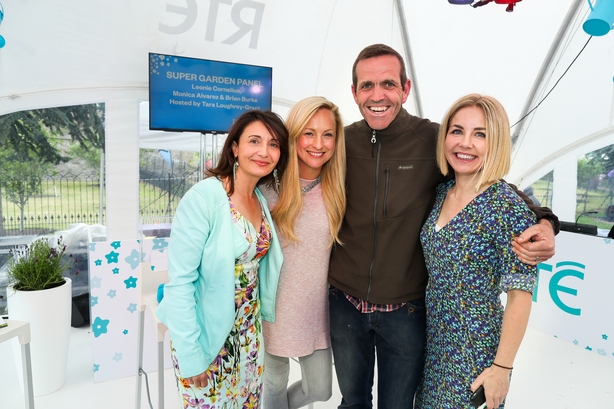 3. Food Glorious Food
Calling all foodies! Did you know that Bloom has over 100 Irish food producers sharing their wares? In fact, there is an entire food village to set your taste buds alight.
Here, visitors can engage with local Irish producers and pick up some tips on how to cook and use the best tasting fresh produce available throughout the seasons.
Still peckish? The Bloom Bistro has a self-service Café, a formal Restaurant and a Seafood Bar which offers the best of Irish seafood.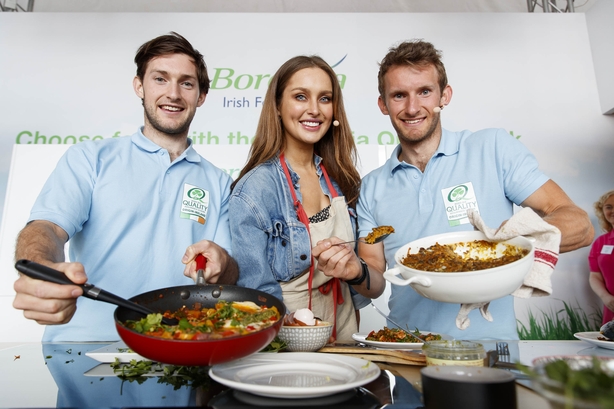 4. Fabulous Fashion
While Bloom itself is a great excuse to people watch and check out Ireland's street style, there is also a dedicated fashion pavilion.
Check out the latest style, with twice-daily fashion shows featuring top brands and top models.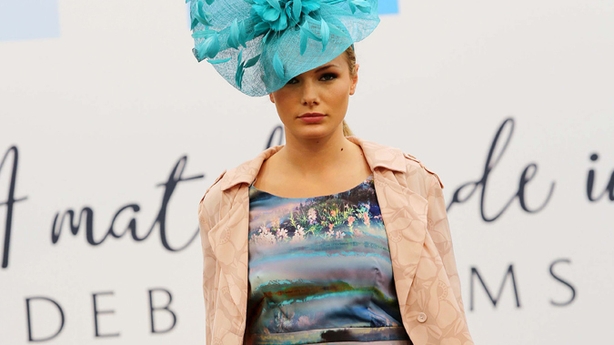 5. Let's talk cows
Musical encyclopedia and RTÉ Brainstorm editor Jim Carroll has created a home for new ideas and educated insights on Ireland and the world on RTÉ.ie.
From healthcare and parenting to science and street art, RTÉ Brainstorm facilitates a place for Irish academics to discuss just about anything.
At Bloom 2018, contributor Kieran O'Connell from DIT will join Jim at the RTÉ Pavillion to converse about cow poo. Why? Well, it may be more valuable than milk by 2030.
Visit the RTÉ tent on Thursday, 31st of May from 2-3pm for this and many other cow-related matters.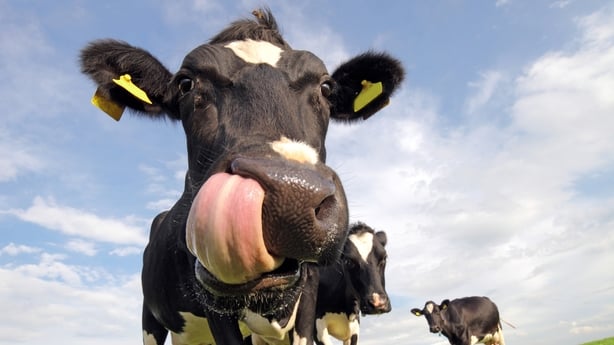 Bloom takes place in the Phoenix Park from 31st of May to 4th of June, 2018. Tickets are on sale here.