After almost ten years away from TV, Pamela Flood is back on our screens with an exciting new series, Healthy Appetite. She spoke to the RTÉ Guide and we are sharing a sneak peek of the interview below.
"Counter Culture is the first restaurant Ronan owned since he had to close the doors on the well-known Celtic Tiger-era Town Bar and Grill. A healthy eating establishment, Pamela admits that establishing Counter Culture was tough work, with Ronan working six days a week, but now their effort is finally starting to pay off. They have expanded into corporate catering and will soon open at a new location in Kilkenny.
"It's our family business, so food now means more to me than it ever did. Apart from the business side of things, my whole approach to food has changed. I wouldn't have had a great diet when I was younger; I loved my junk food. I still think it tastes amazing, don't get me wrong, but I am far more careful about what I eat now and what I put in my body. I certainly don't treat it like a temple but I treat it far better than I ever did."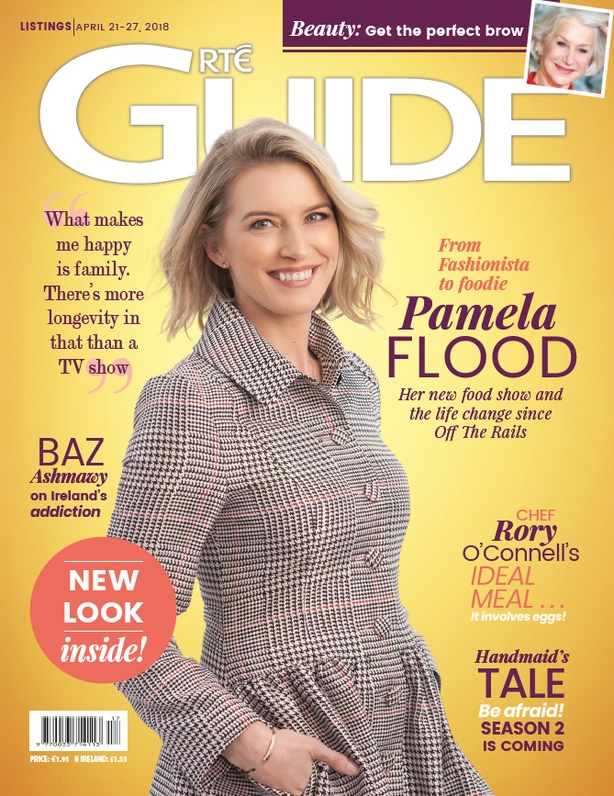 Elsewhere in the RTÉ Guide:
Rory O'Connell The Ballymaloe Cookery School co-founder talks to Andrea Byrne about his new series of How To Cook Well
Hidden Addiction Baz Ashmawy tells Darragh McManus about his new documentary focusing on Ireland's gambling addiction.
Ireland's Deep Atlantic Donal O'Donoghue talks to film-maker Ken O'Sullivan about his remarkable new wildlife series
The Handmaid's Tale Michael Doherty previews season two of the dystopian drama
Giselle As the legendary ballet comes to Dublin, Andrea Byrne gets a sneak preview.
The RTÉ Guide is on sale now.