Brand new foodie show, Healthy Appetite, is kicking off at 8:30pm tonight on RTÉ One. Hosted by Pamela Flood, the show challenges Ireland's top chefs to create healthy versions of their most decadent dishes.
Throughout the series, Dietitan Aveen Bannon will provide helpful tips - watch her speak about coconut oil here.
At the end of each episode, Pamela will remind viewers that there are free cookery classes available all over the country for those looking to brush up on their culinary skills. Interested? Read on...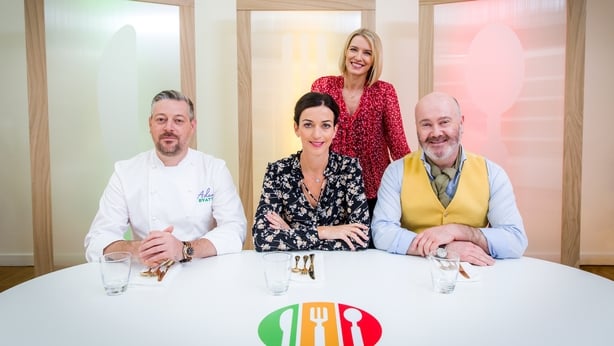 All over Ireland, there are six-week nutrition and basic cooking courses taking place. The small-sized classes are generally held one morning or afternoon per week (evening courses are also held).
These courses are fun and interactive and are a great way to learn about food and nutrition, as well as picking up some clever cooking tips.
Courses are delivered by tutors who have been trained by HSE community dietitians. Most of the courses are free, while others charge just a nominal fee.
To find out more about the courses, check out the HSE's Community Cooking page and use their contact list to find your local contact.