You can listen to our podcast with Dr Chadha on The LifeStyle Show with Taragh Loughrey-Grant on RTÉ Radio 1 Extra above and read some of his answers below.
Dr Pradeep Chadha explains his innovative mental health treatment - which is not based on medication that suppresses emotions but instead focuses on therapy with meditation.
Born and raised in India where he became a general physician before moving to Ireland in 1991, Dr Chadha eventually set up his own private practice in 1996 after working in an Irish psychiatric hospital.
It was here that he developed his own method of treatment that he calls 'Subjective Emotive Brief Therapy'.

He has written two books - The Stress Barrier and The Road To A Happy Life as well a paper on 'Drugless Psychiatry'.
"The doctor believes that there is scientific evidence to some of the complementary approaches to medical treatments and last year, he presented a workshop in the World Federation of Mental Health on the Common Science of Psychiatry, Emotive Therapies and Meditations.
"In this workshop, he explained how these three things can be scientifically used together to treat mental illnesses with therapy."
How would you describe your views of the increase in numbers of patients who are depressed or suicidal* in Ireland?
"It is not possible to predict suicide. A person who becomes suicidal feels that there is no escape from their situation other than doing away with themselves. They feel cornered. They cannot escape from the situation they are in. They also feel sometimes that others around them would be happier without them.
"These beliefs come about because they feel they are alone. What is needed in these cases is the assurance that there is help available.
"The simplest help that can be made available is the facility to talk to someone. Family and friends are usually available for such talking. Educating people and encouraging them to talk can help reduce such occurrences. Institutions like Samaritans are doing a wonderful job in this direction.
"The reason there is an increase in suicide in Ireland, in my view, is because people believe others are not interested to hear about their issues. This is not true. There is help available if you just extend your hand forward. 
"According to some research, about 40% to 50% of depression cases never come to the attention of general practitioners and psychiatrists."  
What is your view of current commonplace treatments available?
"When a person becomes suicidal they need to be protected and looked after. This is possible in a hospital setting. Family members can be supportive and be there for them.
"Medications for depression and other psychiatric conditions are useful. But once a person settles down with them, other options can be made available. Talking therapies and psychotherapy services can help deal with the emotional distress.
"Nutritional supplements are not commonly used but some of them have been found to be useful in mental health conditions. Some herbs have also been found useful and there is scientific evidence of that.
"Meditation has been found useful in mental health conditions but most of the people who teach or recommend meditation do not know that it can also make the mental state worse. Meditation has to be pursued therefore with caution."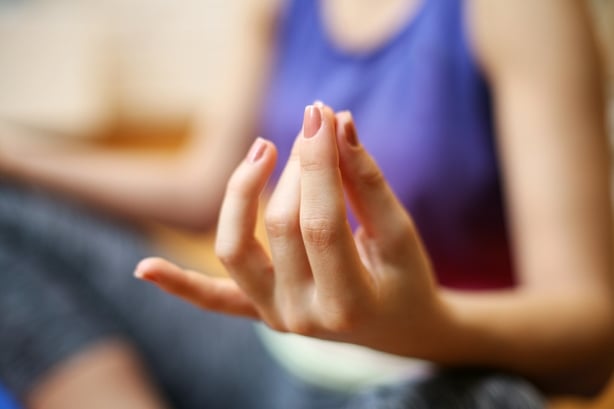 Can you describe your original approach, how you developed it, how it works successfully and the results you are seeing?
"My journey started with observing Professor Ivor Browne in St. Brendan's Hospital treating people who had been subjects of abuse. He used non- pharmacological approach to help them. This made me curious to learn more.
"I then went on to learn hypnosis. This lead to my interest in breathing techniques and meditation. As I learnt more, it dawned on me that almost all common mental illnesses have underlying emotional traumas as major causes.
"Even if a person has genes for a particular condition, until there is exposure to stress and trauma, they do not become ill.
"As I became more experienced, I started to experiment with breathing and imagery and have come a long way with it. The results I have seen has surprised me.
"I have seen and learnt that Irritable Bowel Syndrome, Purpura - a condition in which platelets become low, certain types of female infertility, addictions including alcoholism, some types of asthma, recurring infections including urinary tract infections and almost all stress-related conditions can be treated or at least be helped by dealing with bottled up chronic stress.
"This is the kind of stress people are usually unaware of. Emotional health is mental and physical health." 
When and how did you develop your form of treatment?
"Early on in my career, I realised that psychiatric illnesses had emotional components. This aspect is not being looked at as the chemical imbalance theory is the one that is currently being sold and bought.
"Trauma and stress are overlooked under the garb of genetic loading and family histories of mental illnesses. Psychiatrists are not even prepared to consider that there could be another aspect to mental health other than the medical model.
"My attitude towards psychiatry changed in 1992. I started to experiment with relaxation and processing of emotional distress using imagery. Life experiences are stored in human memory as images. Negative images are not easily forgotten. Their memory torments us.
"If these memories can be erased or 'processed', the emotional distress reduces. It can also be eliminated. In the current method that I use, I help a sufferer relax with breathing which 'loosens' the memories. These traumatic memories then are erased by looking repetitively at them.
"As the 'load' of emotional distress reduces, a person goes through stages of a) agitation, b) anger, c) sadness, d) physical tiredness and e) resolution.These stages are usually seen within a span of a few minutes in a treatment session. 
"With each traumatic experience, the same process is repeated. This leads to accumulation of relaxation, that can then help reduce the need for psychiatric medication.
"Grief, trauma and anger issues are the common issues in almost every psychiatric history. Subjective Emotive Brief Therapy is practised to address these issues.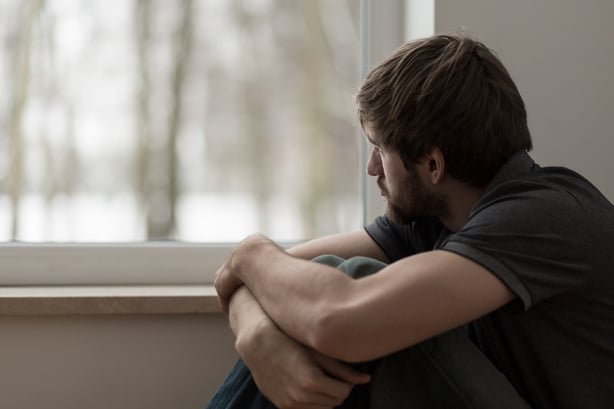 When did you come to Ireland and why? What are your plans for the future?
"I came to Ireland in 1991. I came here because Ireland was one of the only countries where it was possible to get provisional registration for doctors from India.
"My personal conditions were such that by the time I decided to do psychiatry in India, I had run out of age limit for post-graduate training. It was a blessing for me in disguise.
"When working in psychiatry, I became aware that psychiatry had limited itself by clinging on to the medical model. Curiosity about hypnosis opened new doors for me. It enabled me to see new avenues of treatment in mental illnesses, using breathing and imagery only.
"Anger happens to be one of the strongest emotions that are common to many mental health conditions."
"Anger can also present itself as hostility or aggression. In milder forms, it can be described as 'frustration' and 'annoyance'.
"Anger destroys lives and relationships under different names - Depression, Anxiety, Addictions, Post Traumatic Stress, eating disorders to name a few. Most of the techniques to deal with anger are about 'managing' it. In the future, I intend to promote Anger Processing Protocol - a method that helps to erase the impact of chronic anger or aggression.
"My intention is to provide short 6 session programmes to reduce the physical tension of chronic anger. I plan to teach the techniques to counseling, therapy, and mental health practitioners. This is the only programme of its kind anywhere in the world." 
For more information or to get in touch with Dr Chadha click here.
 *Anyone affected by suicide can contact the Samaritans on 116 123 or by email at jo@samaritans.org or Aware on 1800 804848.