Television producer, broadcaster and author, Maia Dunphy bade farewell to Dancing with the Stars last night as she became the third person to be eliminated from the competition.
Maia spoke to RTÉ LifeStyle this morning to discuss her fabulous costumes, new found physical confidence complete with a set of abs to be proud of.
"In theory, the costumes and the glitz and the glamour is me all over.
"Maybe not now as a working mum but when I was younger I was the ultimate girly girl so I was excited about that," she said.
Read our interview with the stylist who dresses the Dancing with the Stars stars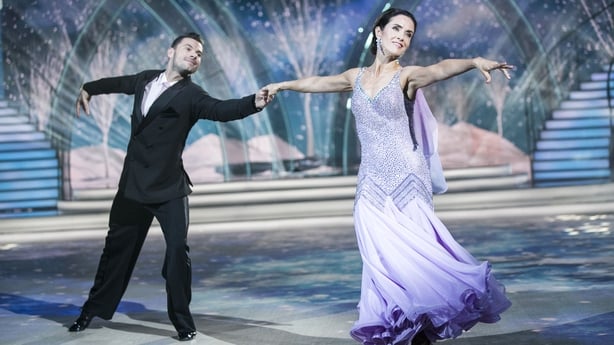 Speaking on the physical confidence that she gained, Maia explained that working with professional dancers was a huge motivation.
"The professional dancers are amazing. They're all size zero and toned within an inch of their lives.

"Now, I know, I'm not over-weight but I wouldn't be a gym bunny so I've loved that aspect too and by week three I was wearing a rumba dress that was slashed to the upper thigh and I was like, 'yeah that's fine, I'll wear that' so I loved that too".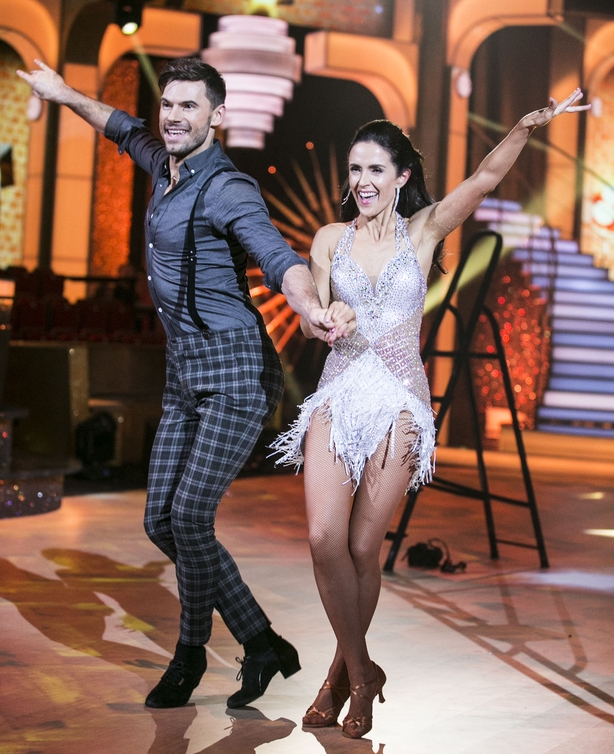 "Week 1, the Cha Cha wasn't my best dance but that costume - this is going to sound slightly dramatic, but there are no photographs of me on the beach because I don't like being photographed in swimwear and that was basically a swimsuit with sparkles on it and I wore it on national television.
"That felt very brave for me, to go out wearing that for my first solo dance and the next day my picture was in the paper and I was like, 'I actually look really good' so I think that was my favourite one."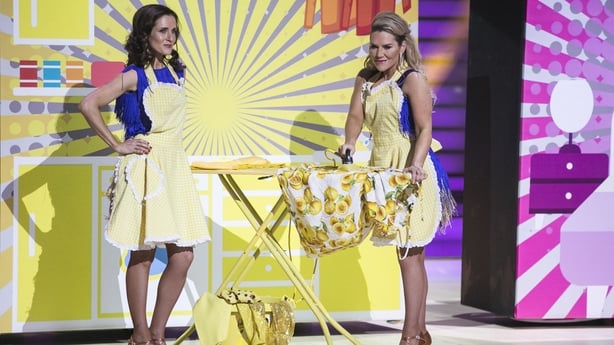 According to Maia, the experience of dressing up every week to perform in front of an audience helped her to shed some of her inhibitions.
"Hang-ups are always subjective and, I wouldn't go on about them, it's just I'm somebody who wouldn't have a massive amount of physical confidence but that has changed a lot.
"For me, it's always been more important to, you know, without going too deep - what you say and how you make people feel rather than how you look.
"But, I have loved throwing that to one side and going, 'Yeah, I'm just wearing the sparkles, I'm wearing the mini-dresses and beating myself into them because you actually almost need butter to get into some of them.'
"Those kinds of hang-ups, not everyone can understand but by the end of it, I was getting changed in the dressing rooms in front of all the girls - we were all standing there starkers and you know, there were no hang-ups by the end of that show."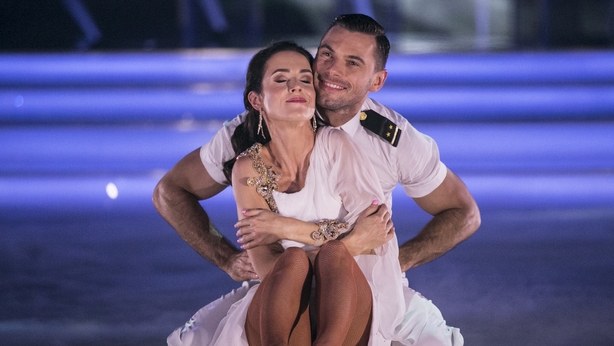 As a busy working mum and wife to comedian Johnny Vegas, we wanted to know how Maia stays so fit and healthy.
"I'm a natural worrier, I'm like my dad and I think when you worry you tend to worry away the calories... I think that's true!
"Also, I have a two and a half-year-old so lifting him, running after him. I walk everywhere, I don't drive. That's a big thing, I walk everywhere.
"After this, I want to actually increase my fitness. I used to do yoga years ago. I might keep dancing.
"I have abs for the first time in my life and I'm feeling far more toned. I've lost a few pounds but I've really toned up."
Dancing with the Stars?continues next Sunday on RTÉ One and don't forget to tune into Can't Stop Dancing at the new time of Friday at 8:30pm on RTÉ One.