Comedian Deirdre O'Kane on signing up to DWTS, getting in shape, wearing black to the IFTAs and the sound advice she got from Des Bishop.
"I like being busy," says Deirdre O'Kane. This might be the understatement of the year; not only will the actress be hosting the 2018 IFTA's on February 15th but she has set about gathering Ireland's comedic heavy-weights for arena gig in aid of Comic Relief on March 17th.
With so much happening in her career, why did the Drogheda woman sign up to compete in Dancing with the Stars? Deirdre told RTÉ LifeStyle that for her, it was now or never.
"Look it, January, February, March - I hate it. I just thought, 'What are you going to do? Sit on the sofa and watch it? Just do it'. It's kind of the eleventh hour for me as well, you know, time goes on.

"I'll lose my nerve and not do it so I just thought, just do it," she explained.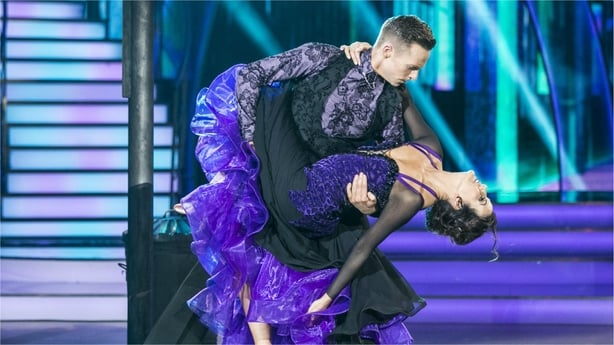 The mum of two may think she's in her 'eleventh hour' but the judges - and her fans - say differently.
"Keep the legs out, keep them moving and you'll keep me happy," said Brian Redmond of her performance last week.
Those legs have caught many a viewers attention, including actress Amy Huberman who commented "LEGS!!! Go Dee you big ledge! Will be rooting for you! Xx" on Deirdre's Instagram post.
We need your consent to load this Instagram contentWe use Instagram to manage extra content that can set cookies on your device and collect data about your activity. Please review their details and accept them to load the content.Manage Preferences
Catch up on DWTS on the RTÉ Player now
Despite being in tip-top shape, Deirdre insists that dancing is a whole other ball game when it comes to fitness.
"I've had a lot of physio though but not just me, the young ones have also had a bit of physio so I found that comforting - Alannah [Beirne] needed the physio yesterday. When you go from ordinary exercise to six hours a day, your body gets an awful shock."
"There's no easy way, even the athletes are having twinges around the shop so, it's hardcore," she said.
We were lucky enough to be sitting in the International Comedy Club when Deirdre met her professional dance partner, John Edward Nolan. The two met had a quick introduction before being thrown into an intense partnership.
"Well, that part is probably easier for me because I'm an actor and I often have to rock up on a set and be intimate with somebody in half an hour so that part is OK.

"Plus, I got the nicest man in the competition. He is a diamond, he's an absolute diamond.

"I feel really lucky so that's not hard, the dancing is hard."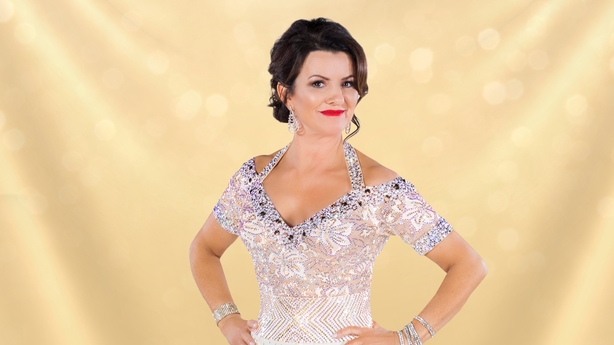 The actress is set to host the Irish Film and Television Awards this February and has plans to wear black to the event as part of the #TimesUp movement. We asked why she decided to bring the black dress protest to Irish shores.
"How can you be a female and not be involved with that?

"This is a huge thing that's happening in our lives and I'm very proud of what's happening. I'm just rolling with the positives of this, which are - it's time. This needed to happen and this is very good for all of us."
"Even I'm wearing black, I'm celebrating where we've gotten to," said Deirdre.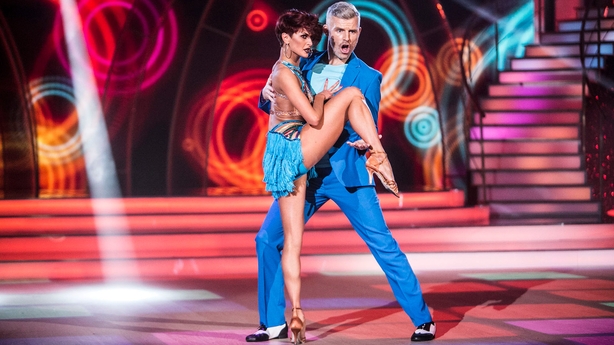 Last year, fellow comedian and long-time friend, Des Bishop took part in Dancing with the Stars before leaving the competition after six weeks. Did the stand-up have any advice to pass on?
"He said 'enjoy it more' because he regretted that he... he cares so passionately, Des, and he said 'I kind of forgot to have a laugh, I was so focused on being a good dancer'.

"He got really hooked on the dancing, and you do - I'm hooked on it now too," she said.
Watch Deirdre O'Kane on Dancing with the Stars this Sunday on RTÉ One at 6:30pm.