Each week, Dancing with the Stars brings a dash of glitz, glam, and glitter to our weekend - and who better to bring that bit of sparkle to our lives than Judge Jules?
Mr. Benson may have missed the first two weeks of this season due to poor health, but oh my did he make a flashy return.
Cha cha boom baby! @judgejulesoffic wearing another stunning @CGarveyDesigner creation on tonights @DWTSIRL @RTEOne 💚☘️#DWTSIrl pic.twitter.com/emFOESrxua

— Clementine MacNeice (@ClementineMac) March 19, 2017
We've been dying to find out where he gets those incredible jackets, so we spoke with stylist to the stars, Clémentine MacNeice, to find out. Watch our interview in full above.
Julian Benson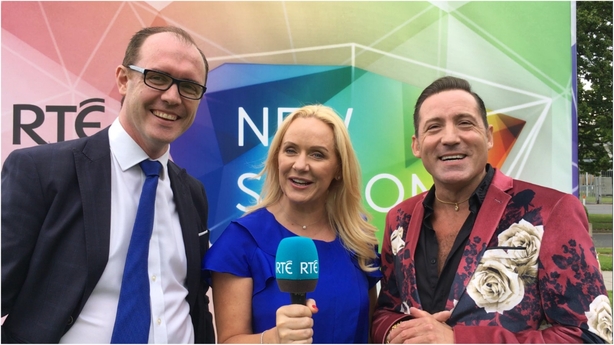 "Julian is like my little treasure to dress for the show, and he's such a lovely guy so it's a real pleasure to kind of work with him.
"Last year we wore a lot of Claire Garvey pieces, she's an amazing Irish designer who does all his lovely jackets so this year we're still doing that with Claire and she's made - I've seen them - and they're fabulous [jackets]
"We're also mixing it up and doing a bit of SOS and TopMan and River Island so there's a lot of high street there as well"
Amanda Byram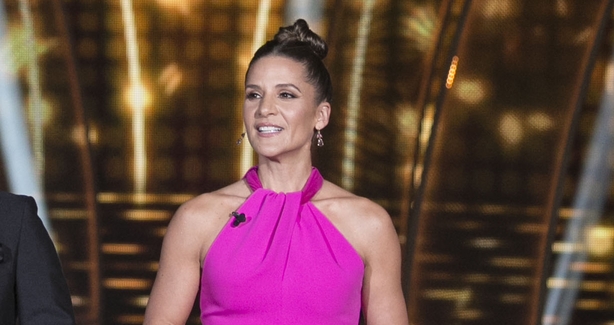 "Dressing Amanda is amazing, I mean, she has a beautiful sense of her own personal style anyway so that's a good basis to begin with in looking at what we wear week to week.
"We kind of start by looking at the theme - so as we saw tonight, Movie Week and we have Switch Up Week coming up and we have all sorts of different themes so we look at that and we start with those and what would work in the theme.
"Then for the other weeks we kind of do something different and also just to have, not the same style of dress every week but something unusual and different and something that will keep people interested in what she wears."
Can't Stop Dancing has moved to Friday nights at 8:30pm on RTÉ One!
Watch Dancing with the Stars every Sunday on RTÉ One at 6:30pm