Setting fitness goals is a lot like climbing a mountain, argues camogie player Anna Geary. And it's not like we can question her judgement. She was, after all, the winning coach on the last season of Ireland's Fittest Family.
So, if the metaphor is to hold, then you probably shouldn't try and climb to the top. "But when you turn around, you'll realise just how far you've come up the mountain," Geary told us.
The camogie player insisted that little improvements on a regular basis will lead to a "sustainable outcome". 
"Sometimes people try to make too big a change in their life. They try to change their diet, change their fitness, change their lifestyle. And it will happen for a small period of time, then it will either get too stressful or too boring and then they'll fall back into old habits," she said.
"Set yourself small, realistic goals. Work towards them."
And we should also be cautious when it comes to wellbeing. "Everybody's wellbeing is different," Geary said.
"Ultimately wellbeing is being well. What that is for one person isn't the same for somebody else."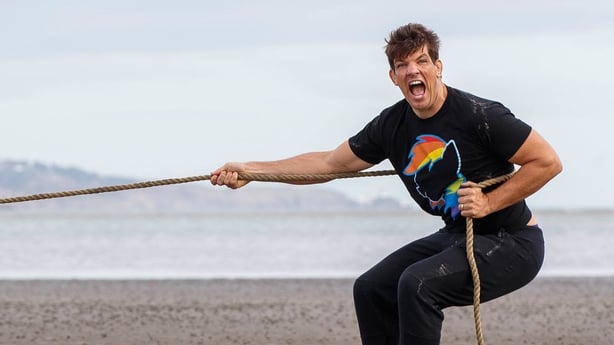 Read our interview with Donncha O'Callaghan here about why he decided it was time to hang up his boots: 'I have to prioritise my wife and my four lovely kids'
And the reason that things like work-life balance have become hot topics has a lot to do with the rise of technology in Geary's eyes. 
"Burnout is a reality nowadays because 24 hours a day people have access to technology. They have access to email, social media – they're always switched on. Switching off is one of the most important things that people can do," she said.
"For some people, 15 minutes is enough every day. Other people… it's an hour.
"It's about finding what's best for you."
The first episode of the fifth series of Ireland's Fittest Family is on RTÉ One on Sunday October 29 at 6:30pm.