Twenty-four-year-old Kayleigh Maher from Kilcornan is this year's Limerick Rose. We caught up with the secondary school teacher at Malahide Castle to talk fashion, fitness and the people that inspire her. Watch the full interview above.
All sixty-four roses donned red dresses for the launch of the 58th Rose of Tralee International Festival at Malahide Castle. Kayleigh found her dress in Littlewoods, and her gorgeous blue velvet shoes come from Serendipity boutique in Limerick.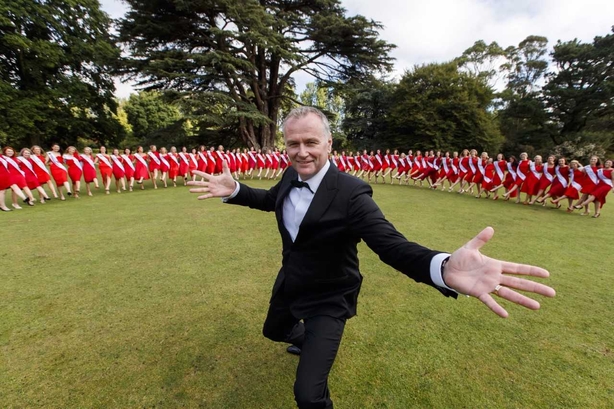 While Kayleigh says she doesn't follow designs or trends, she does love her fashion and often borrows from her mother's wardrobe. So what style can we expect to see from the Limerick Rose?
"I try to mix it up so I have some dresses, I have some culotte trousers, some jumpsuits, that kind of thing, so I do like my fashion".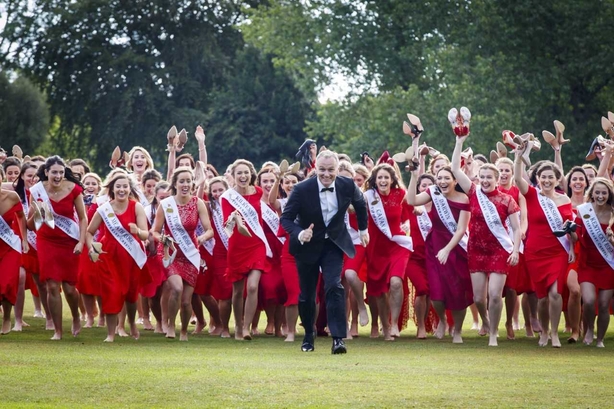 Kayleigh is a big fan of the gym and plans to keep her energy up with fast and consistent workouts. To keep herself fighting fit throughout the festival, the Limerick lady completes a five-minute gym routine that one of her trainers created.
"A bit of cardio at the start and the end, so a minute each, just do squat jumps and obviously the legs will be dying after it. A bit of the triceps dips, I was just doing it on the side of the bath this morning to keep the arms nice and toned and then a little bit of core as well or some push-ups, that kind of thing."
Dáithí and the final 32 Roses will broadcast live from Kerry at 8:00pm on Monday 21st and Tuesday 22nd of August on RTÉ One. International audiences can watch the event live on the RTÉ Player.