The first week of April is one of the busiest weeks of the year for farmers as the land welcomes new life once again.
Nestled in the the Breffni County, Big Week on the Farm is back and this year will have an even bigger set, a bigger live studio audience and a bigger host family. It promises to entertain and educate like never before!
Our presenters
Ella McSweeney and Áine Lawlor are back to present the show LIVE, each night from 7pm from a purpose built studio on the fields of the Shalvey Family's dairy farm.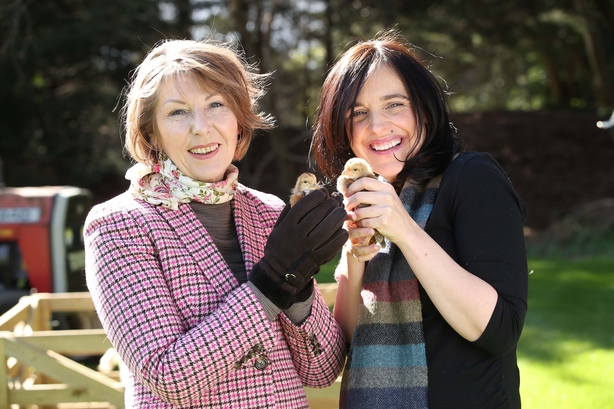 Amidst the chaos of the spring calving and milking, Ella and Áine will rely on the help of their special celebrity guests including Ruby Walsh, Al Porter, Vogue Williams, Pat Shortt and Aoibhín Garrihy.
Meanwhile, our location presenters Darragh McCullough and Helen Carroll will be linking in live from ten different farms across the country; two different farms a night.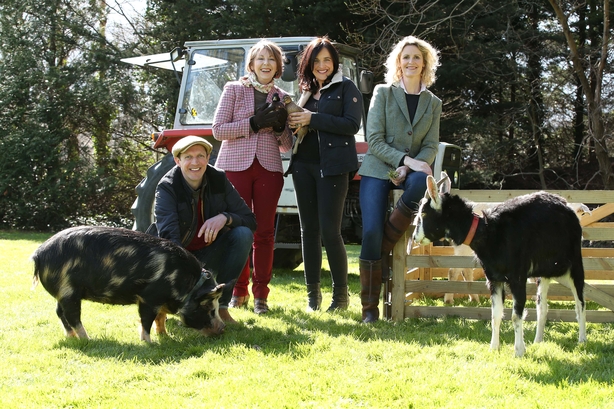 They'll witness the laying of snail caviar in Leinster, the birth of a baby buffalo calf in Cork, the arrival of 300 new-born goslings on a farm in Meath, farm-to-fork pork production in Donegal and a sheep-dairy in Mayo, to name a few.
Big Week on The Farm returns to RTÉ One for nightly live programmes from 7pm until 8pm from Monday, April 3rd to Friday, April 7th. Check back with RTÉ LifeStyle for all the happenings during the week.
The Ray D'Arcy Show on RTÉ Radio 1 will be doing daily updates on the show every day next week.
If you miss any of the live shows, you can catch-up on the RTÉ Player.

Big Week on the Farm is co-funded with RTÉ by Science Foundation Ireland. Science and technology are increasingly part of modern farming and food production.