If you're a commuter in Dublin, you will know all too well of the recent strike action which has hampered transport services in and out of the city. From the Luas strikes in March to the more recent Dublin Bus strikes, one thing is clear; unions are becoming more vocal and more action-orientated in securing better conditions for workers.
Dublin Bus Management and unions entered a third day of talks to resolve pay issues today and decided to suspend all further strike action. There were due to be a further 11 strike days planned in October. The first of which was due to happen this Saturday, the day of the All-Ireland replay.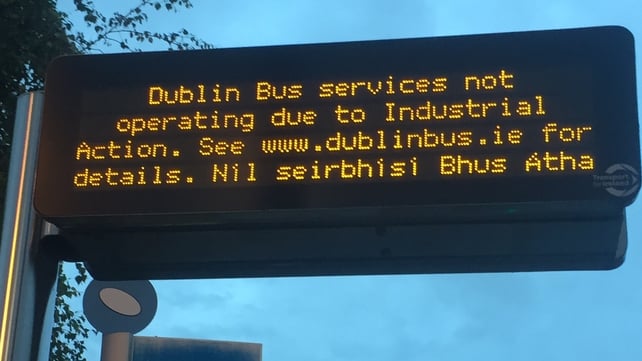 In light of the upcoming All-Ireland Final, public reaction was very mixed:
Dublin Bus are on strike the day of the replay. That'll be chaos. #DUBvMAY #COYBIB

— Marcas Ó Callanáin (@MOCallanain) September 18, 2016
Dublin Bus workers could win serious support from public if they call off strike action on day of reply of #DUBvMAYO

— Kevin Herrera (@kevinuherrera) September 18, 2016
I know everyone moans about Dublin bus but I just got the loveliest bus driver ever, had a lil chat with me. Completely support the strike

— Robyn (@AbsoluteHunzo) September 22, 2016
Why don't they sack those greedy Dublin bus drivers who are allowed to hold the capital city to ransom and replaced them with real people

— hocmarty (@hocmarti) September 29, 2016
The Luas Strike - the inspiration behind it all?
Back in March, the Luas Drivers went on strike across 12 days over pay conditions, the aftermath of which cannot be underestimated. What they achieved, an 18% pay increase over four years, set a precedent towards other workers for what could be achieved through industrial action.
The strikes also coincided with the 1916 celebrations; a potential inspiration on how far one must go to demonstrate how serious they are.
Will Dublin Bus call off their strike on 1st October to facilitate #DUBvMAYO replay? The Luas didn't on Easter Rising anniversary.

— Dougal (@DougalCMK) September 18, 2016
The future? Gardaí vote for first ever instance of industrial action
The domino effect continues, with the Garda Representative Association (GRA) saying they will withdraw services on four dates in November (4th, 11th, 18th and 25th) in protest over pay with the Department of Justice.
Speaking to RTÉ Six One, GRA General Secretary Pat Ennis said:
"We are a vocational group of people and it was with great reluctance that this decision was made today, but we felt that we had no option to achieve a successful outcome to our negotiations."
There is however a legal issue at play here. The GRA do not have trade union status and as such members do not have the protection or freedom to withdraw services. In the past to overcome such legal obstacles, the Gardaí organised a 'Blue Flu', where members would ring in sick on a large scale operation to reduce services.
However there will be no 'Blue Flu' this coming November, and will be the first instance of the Gardaí to officially partake in industrial action.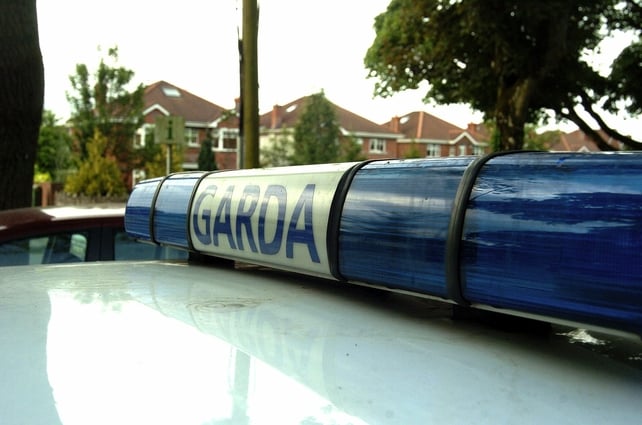 Teacher Unions - where do they stand?
Teachers are another sector where industrial action could be on the horizon. Two teacher unions, the INTO and TUI, who agreed to the Lansdowne Road Agreement (LRA) have recently secured partial pay restoration for new entrant teachers post 2011. The biggest union for Second level teachers, the ASTI, did not agree to the LRA conditions and as such did not receive these.
The ASTI have issued a ballot to members on industrial action which concludes on October. Ed Byrne, ASTI President, spoke to RTÉ LifeStyle about the upcoming ballot and said that he's confident a mandate for industrial action will be received:
"The issue of recently qualified teachers' pay has been high on the ASTI's agenda for a number of years. We are confident that we will have a mandate for industrial action up to and including strike action by the following day"
The ballot will taker place on October 12th with a result expected October 19th. The ASTI are also hosting a protest outside Dáil Eireann on October 13th to publicise their concerns.