Elaine Crowley is best known as a TV broadcaster and has been on our screens for the last 15 years having started off as a news reader on TV3. She now presents her own show Midday 5 days a week and has previously told Ray D'Arcy that her career has often played havoc with her diet.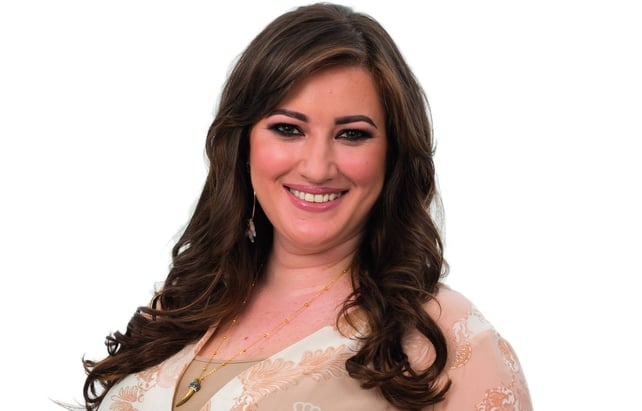 Over the years Elaine has spoken openly and honestly about her weight and how it has made her feel. She admits to trying every fad diet going, but ultimately she wants to learn how to keep the weight off and find a happy balance. While Elaine doesn't shy away from any topic when she's talking to her panel on Midday, she is afraid of one thing…her kitchen. Elaine doesn't like cooking and doesn't want to cook. She prefers to load up on coffee during the day and not eat until she orders a take-away when she gets home. 
In a front cover interview with the RTÉ Guide, Elaine said her reason for signing up is:
"I have battled with body image demons my whole life. For once, that is not what this is about. If I thought I was fat and horrible, I wouldn't be doing this, because psychologically, I wouldn't be able to. What I really need is support in getting a bit of healthy routine into my life. I want to be able to do exercise and enjoy it consistently".
Elaine's Starting Weight is 15st 11lbs. Her target weight loss this fortnight: 5lbs. You can keep track of her progress at the Celeb OpTrans Website here!
RTÉ LifeStyle will be tracking the progress of every Celebrity Operation Transformation leader so be sure to keep up to date on our Facebook, Twitter and Instagram!