One of Europe's largest yoga conferences, the BYC is held every year in July over a five day period in Sarría, a neighbourhood located in the upper part of the city. The conference invites more than fifty globally renowned teachers and artists to host a range of activities from different styles of yoga, meditation, therapeutic workshops and much, much more.
This years' conference featured some amazing teachers such as Patrick Broome, Meghan Currie, Simon Park and David Williams to name but a few. Each teacher, completely unique in their style, possessed the immense knowledge and experience to take attendees to the next level in their practice.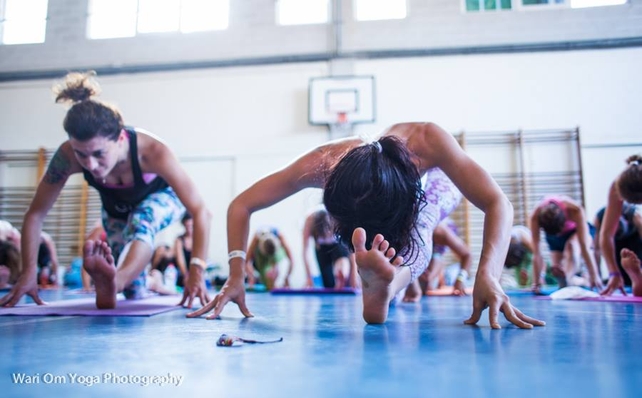 Referred to as a celebration of yoga open to those of all ages and backgrounds with or without experience in yoga, over 800 participants visited this years' event from all around the world. Those attending were given the opportunity of new ways of learning, experiencing and discovering all that yoga has to offer. The main conference ran over 3 full days from early morning to late evening consisting of 2 hour workshops with 30-45 minute breaks in between.
With 5 workshops running at any given time, the choice was endless but it was still achievable to experience at least one of each style. There were also pre and post conference full day workshops with select teachers if you wanted to pay a little more and delve a little deeper.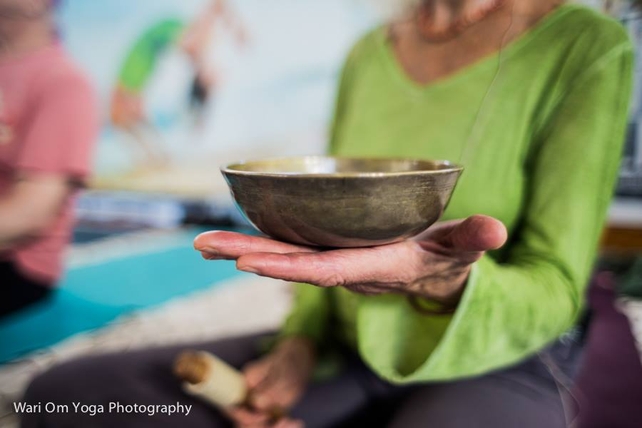 Within the conference site was also a Stand Village with over 40 merchandisers from around the world offering everything from clothing to jewellery to equipment to yummy vegetarian food. The conference itself is run by a mixture of close collaborators and volunteers.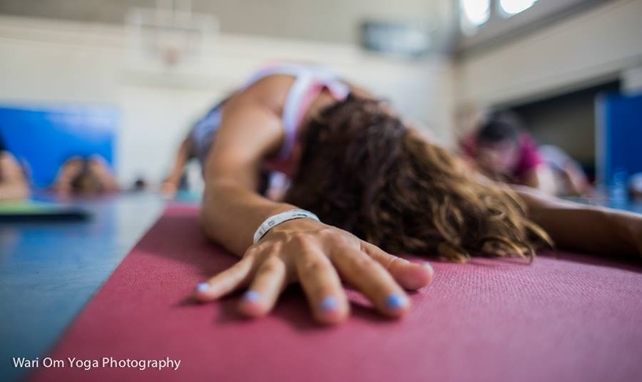 A great opportunity to immerse yourself into the world of yoga in a beautiful city with fantastic weather and food, the BYC comes highly recommended. The full price for a ticket to the main conference from Friday to Sunday is usually €275.
However, there are 108 full and half scholarships available to the lucky few. Applications for scholarships open around March so stick that in your diary if you're interested – you never know! Early bird prices are also an option so it's good to keep an eye on the website or Facebook page.
The website also suggests some great accommodation options and, a word of advice, book an extra few days and head to the beautiful town of Sitges, just south of Barcelona, for some well-earned rest and relaxation!
We will have brand new yoga and fitness posts every week on RTÉ Lifestyle. Follow our Facebook, Twitter and Instagram so you don't miss a thing!