So, what happens for that week or two while you're soaking up the sun, sea and sangria?  Everything on hold?  It doesn't have to be.  Here's a few tips of how a yoga practice can be incorporated into a holiday at home or abroad.
The Journey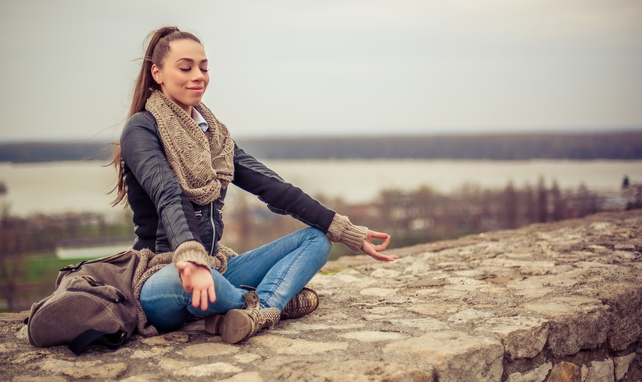 Car sickness?  Fear of flying?  The breathing practice, also known as Pranayama, that you learn in your yoga class can be weaved into everyday living and help calm the mind in moments of anxiety. Pranayama is the control and extension of the breath.
Focusing on lengthening and slowing each inhalation and exhalation can help soothe the mind.  If you feel your pulse begin to race, heart beat quicken, breathing become shallow, begin to focus on lengthening and slowing your breathing.  Maybe counting each inhalation and exhalation until you get to ten and then start again.  Allowing your mind to focus on the breath in this way will help you to forget the anxiety.  Pretty soon, the physical symptoms will pass. 
The Mat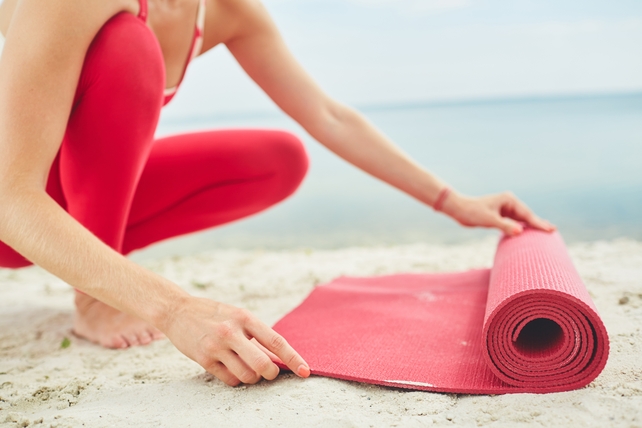 Don't fancy lugging a yoga mat away with you?  Pick up a travel mat that folds away neatly.  The eKO SuperLite Mat from Manduka packs away perfectly into a small bag and also has excellent grip.  It comes in 9 different colours and they deliver internationally.  A great investment for the yogi on the go!  Another option is to buy a cheap mat abroad or work through a sequence that doesn't necessarily need a mat.
The Movement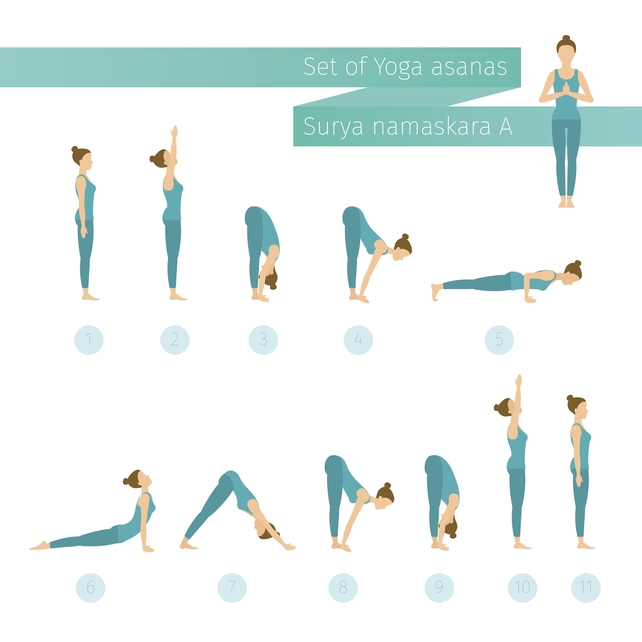 Arriving to a new place you haven't visited before may mean you are excited to get out there and discover what's on offer.  Your yoga routine doesn't have to involve hours of postures and practices.  A couple of rounds of Surya Namaskara A (sun salutation) is perfect to wake up and energise all of the body's major muscle groups while getting the cardiovascular system going too.  A great way to start a day of sightseeing or sea-siding.
The Meditation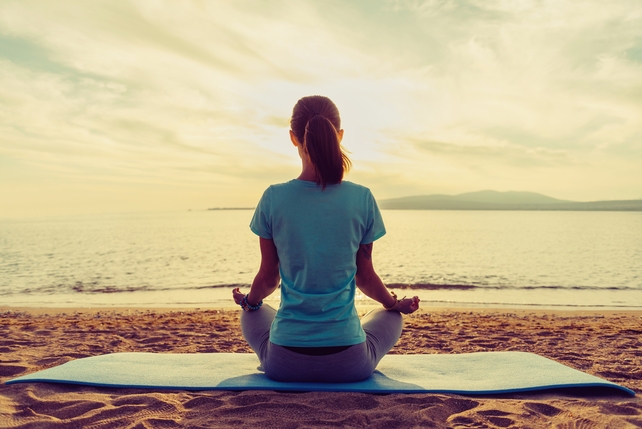 Maybe you don't want to sit in your hotel room meditating for half an hour or so when you could be outside enjoying what your new surroundings have to offer.  Not a problem.  While lying by the pool, pop your earphones in as a "do not disturb" signal to those around you and spend 20 minutes or so focusing on your breathing, a mantra or any other meditation techniques you may have to calm the mind.  There are some great Meditation Timer apps available to download to your smartphone too.  Nobody needs to know you're not listening to Spotify's Top 100 *wink*.
We will have brand new yoga and fitness posts every week on RTÉ Lifestyle. Follow our Facebook, Twitter and Instagram so you don't miss a thing!