Going to your first yoga class can be unsettling. My advice? Don't over think it. Leave the ego at the door, avoid comparing yourself to others and stop thinking that everyone is judging the fact that your toe nail polish is chipped. They're not. Try not to eat up to an hour beforehand and if you must bring water to the class, try to sip between poses without disrupting the flow. Inform your teacher of any injuries you may have before the class but if you don't get the opportunity, your body is your responsibility. Work within a pain free zone. 
Arrive Early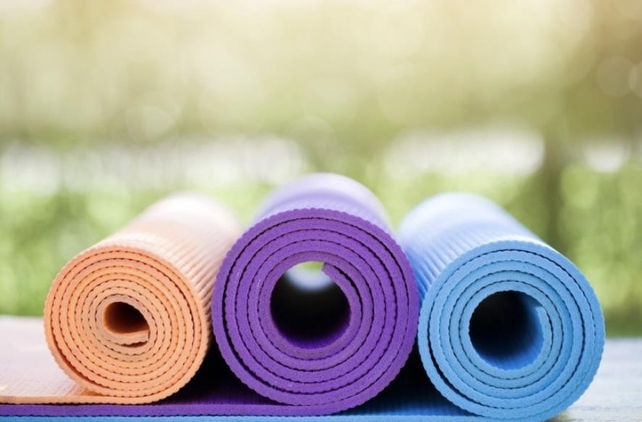 Arriving 10 or 15 minutes early allows you time to check in or pay for the class, get changed and put your belongings away.  If you still have minutes to spare before class – bonus!  Roll out the mat, lie back, and have a little "me time" before the physical practice ensues!
Mobile Phones – Off!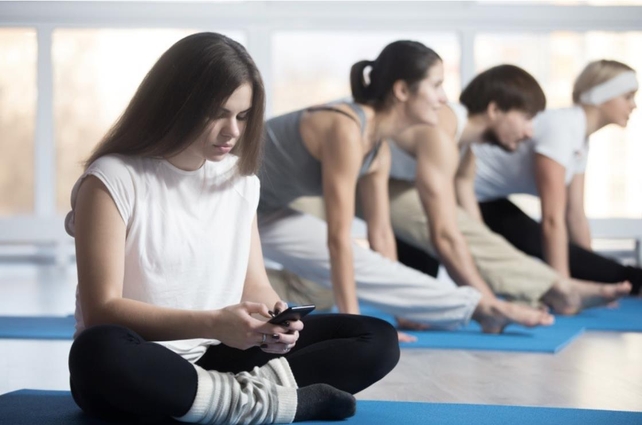 Unless you are a heart surgeon "on call", ditch the mobile phone or anything that has the potential to beep or buzz during the 60-90 minutes.  Not only does it interrupt your flow, it can also bring about a great deal of glares and stares from your fellow companions as their inner zen is being challenged.  If you do have to be that person, at least set it to silent.  
Keep the Peace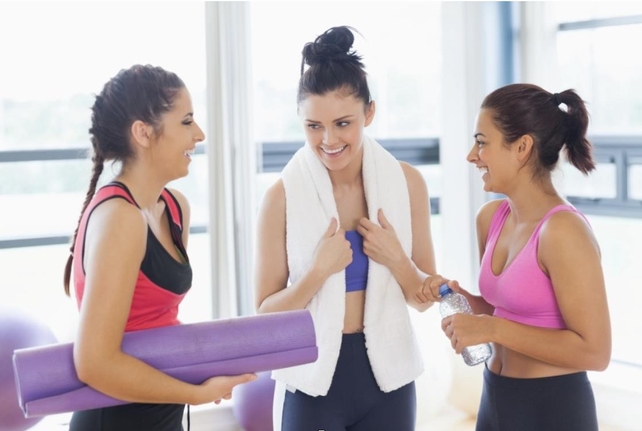 You meet your pal at class and decide to have a full blown conversation about what Rita did in Coppers last night.  In the words of Mr. T – "Quit your jibber jabber"!  The class may not have yet started but your yoga comrades will not appreciate your attempt at whispering. Besides, no one needs to know about Rita's business 'cept Rita!
Mattiquette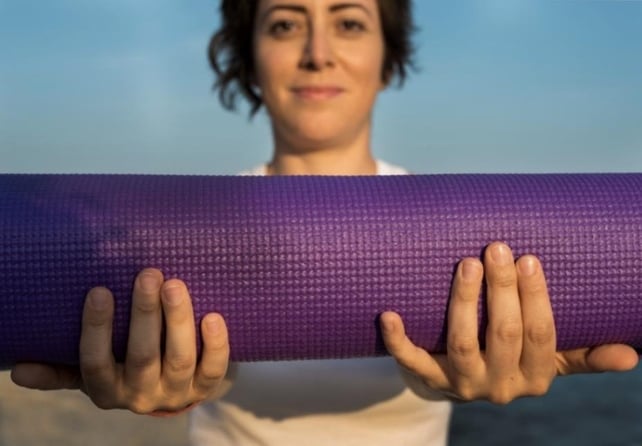 Yes, I just made up a word but bear with me! Yoga mats are available in most sports stores or online for as little as €10.  However, if you're not ready to purchase one just yet, most studios offer mats to rent.  Just remember, you will most likely sweat and yoga is practiced with bare feet, bare hands and both are in regular contact with the mat.  A lot of studios provide a spray and cloth to spritz borrowed mats before and after.  Be mindful of the next person to use it.  Lastly, never stand on someone elses mat.  Namely, for hygiene reasons but also, out of respect for their personal space.  
Nama-Stay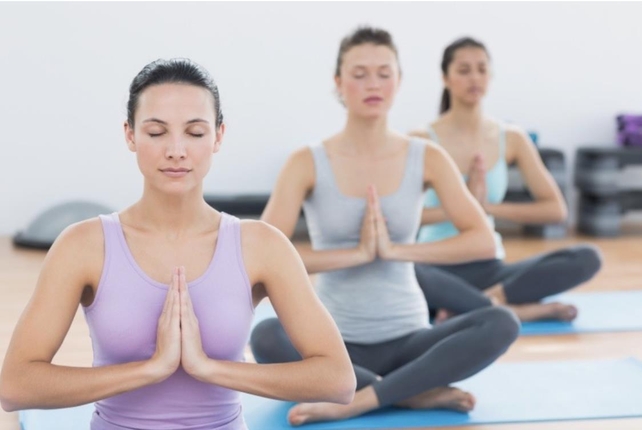 Early leavers miss out on the most important pose of the class. Savasana. Corpse pose. Where your body and mind get the chance to assimilate the physical practice.  If you must leave early, do so quietly.  And when your teacher closes by saying "Namaste", it is respectful to return the gesture. By responding you are simply acknowledging the spirit within yourself and others. You have not unknowingly just joined a secret cult.
One Last Thing:
When leaving, ask yourself - Are those your shoes?  There can be a certain "Yoga Glow" after a class that causes our brains to forget things like, how to open the door or where did I leave my bike?  Make sure, that the belongings you have gathered are yours.  Believe me, it happens.  So, go forth and Yogafy, Yoga newbies!
We will have brand new yoga and fitness posts every week on RTÉ LifeStyle, follow our Facebook, Twitter and Instagram so you don't miss a thing!
Áine Kerrigan aka 'The Yoga Bear' is an RYS500 qualified yoga teacher having completed 500 hours teacher training with Yoga Therapy Ireland. Áine teaches Hatha Yoga with an emphasis on safety, alignment and moving mindfully. First introduced to the world of yoga in 2005, her interest derived from the desire to balance out a busy lifestyle. Finding a new level of stillness, Áine is now on a mission to share the benefits of yoga with children and adults alike. Excited to have discovered the path of yoga, she will continue her studies by attending various workshops and retreats in an effort to continuously improve her classes.