Staying in more doesn't automatically make you a better cook, and no doubt some people are struggling to make a decent bowl of pasta these days.
Luckily, your kitchen calamities don't have to go on. Mark Moriarty, one of the country's most renowned young chefs and part of the esteemed team at Dublin's The Greenhouse, will be helping home cooks make the most of what they have in the cupboards, no dodgy internet fads required!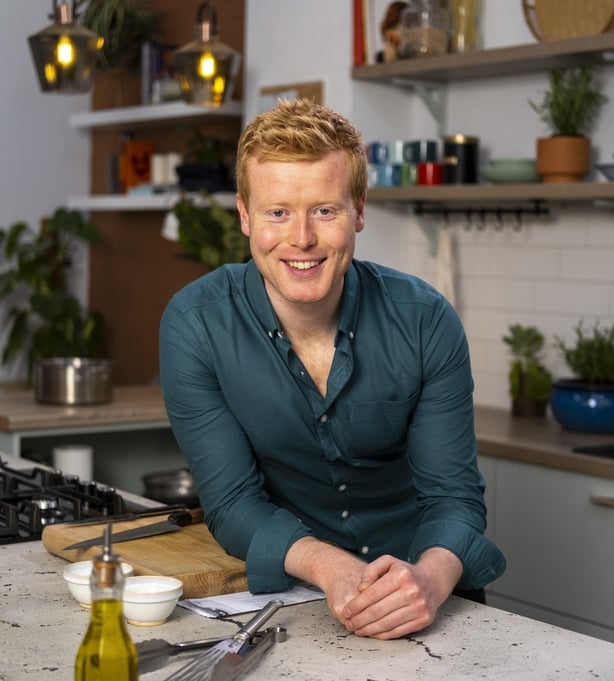 Cook-In, the brand new RTÉ One cooking show, will give viewers a foodie survival guide, packed with east-to-follow and uplifting recipes. Keeping well-fed is important during such stressful times, so expect nutritious and exciting dishes made from the humble contents of our kitchen fridges, cupboards and freezers.
A fierce champion of Irish food producers, Mark Moriarty will be using Irish ingredients where possible as part of Bord Bia's Quality Comforts campaign, encouraging viewers to use quality assured produce.
Shopping these days isn't the easy thing it used to be, either, with restrictions in place due to the outbreak of Covid-19 and specific hours set aside for more vulnerable shoppers. Trying to keep to a balanced diet can be hard, so Mark's recipes will see you raid the freezer, pantry and fresh produce where you can get it, making the most of tinned food, packaged food and even leftovers.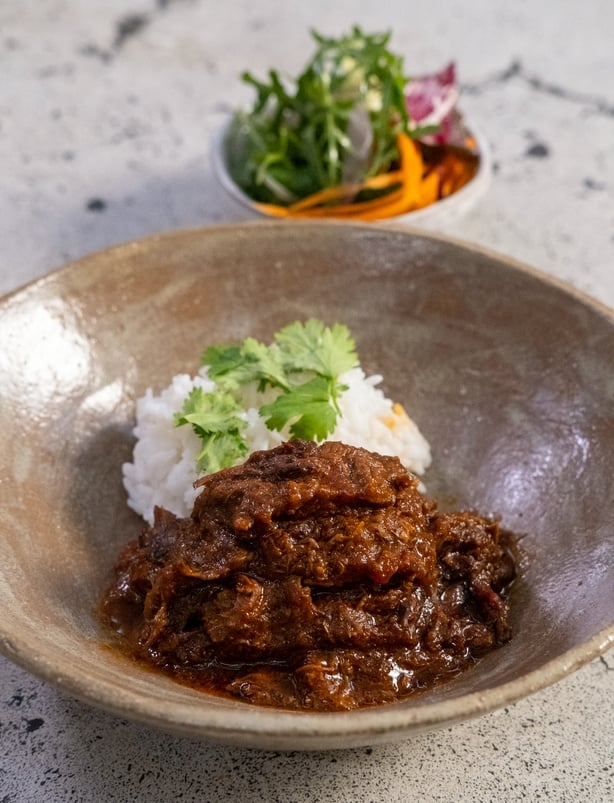 In tonight's episode, Mark will be making a five-step lamb curry that anyone can slow-cook as they go about their daily activities.
Next, viewers will get some top tips on baking traditional Irish soda bread with a cheesy, veggie twist in the show's Daily Bake segment.
And if you have bought more pasta than you know what to do with,this simple spaghetti, chilli, garlic and bacon dish should go down a treat at dinner time – and is of course just as delicious without the bacon as a vegetarian option!
Elsewhere in tonight's episode, our host will offer up some sage advice on getting the extra mile out of ingredients - whether it is how to reactivate spices that have been sitting on the spice rack unused for years, using a squeeze of lemon to elevate the flavour of your dish, or the importance of seasoning boiling water before cooking your pasta.
We need your consent to load this Instagram contentWe use Instagram to manage extra content that can set cookies on your device and collect data about your activity. Please review their details and accept them to load the content.Manage Preferences
Mark will also be checking in with the Gastro Gays, popular food bloggers based in the Boyne Valley, Co Louth who are putting their best foot forward to help sustain business for food producers locally and nationwide with their online directory of over 300 food suppliers operating delivery services under the current restrictions.
Have some burning questions for Mark? Get in touch by emailing him at oncookin@appetitemedia.tv.
Tune into Cook-In with Mark Moriarty on Wednesdays on RTÉ One at 8:30pm.