If you want to follow the Operation Transformation vegetarian meal plan, print off this shopping list for your next trip to the supermarket. You can find some tasty OT-approved recipes here.
Week 1: Veggie Meal Plan
Thursday, January 9th: Tofu & Butternut Squash Curry
Friday, January 10th: Butternut Mac 'n' Cheese
Saturday, January 11th: Veggie Quesadilla
Sunday, January 12th: Vegetable Korma
Monday, January 13th: Veggie Satay Noodles
Tuesday, January 14th: Hoisin Noodles with Tofu
Wednesday, January 15th: Goat's Cheese & Beetroot Five-Minute Salad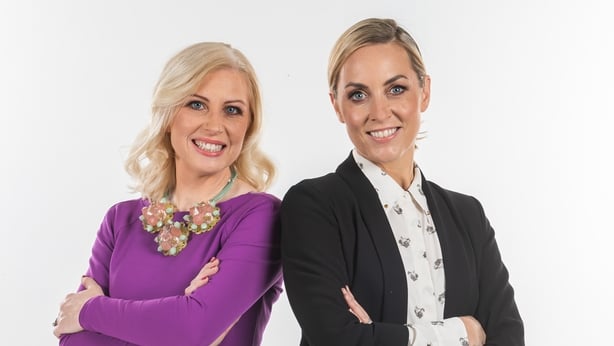 Aoife's Core Equipment List
Sharp knife
Wooden spoon
Medium saucepan
Roasting tin
Frying pan
Casserole dish
Weighing scales
Tongs
Measuring jug
Potato masher
Fish slice/Slotted turner
Chopping board
Box grater
Tupperware containers
Vegetable peeler
Petal Steamer
Kitchen scissors
Sieve
Ladle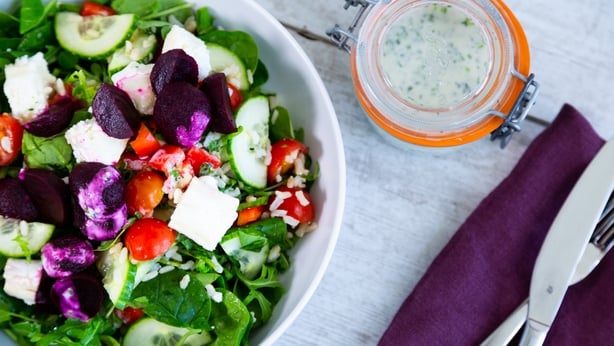 Fruit & Vegetables
Baby mixed leaves (120g bag - such as watercress, rocket & spinach)
Baby spinach leaves (10g)
Beansprouts (250g)
Beetroot (whole cooked or baby from vac-pack -100g)
Butternut squash (2)
Cherry tomatoes (25)
Chives (10g)
Coriander (5g)
Courgette (1 - 250g)
Cucumber (1/2)
Dill (5g)
Garlic cloves (6)
Green beans (200g)
Green pepper (1)
Lime (1)
Mixed vegetables (you need 750g – choose from a selection of carrot, broccoli and cauliflower)
Onion (1 + 2 small)
Red chilli (1 - optional)
Red onion (1 + 1/2 small)
Red peppers (4)
Scallions (5)
Sugar snap peas (50g)
Yellow pepper (1)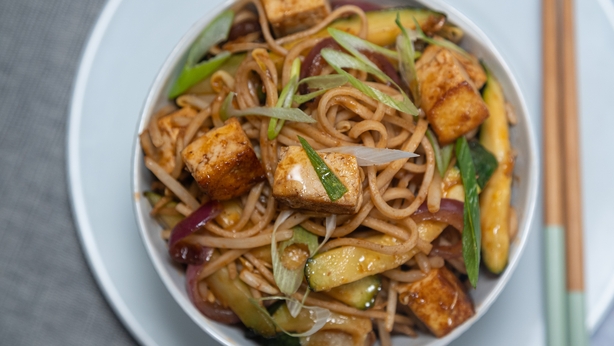 Fresh Produce
Butter (15g)
Buttermilk (75ml)
Cheddar cheese (100g)
Firm tofu (drained weight – 300g)
Goat's cheese (100g)
Low fat milk (1.5% fat – 270ml)
Natural yoghurt (3% fat – 80g)
Salsa (chilled – 30g)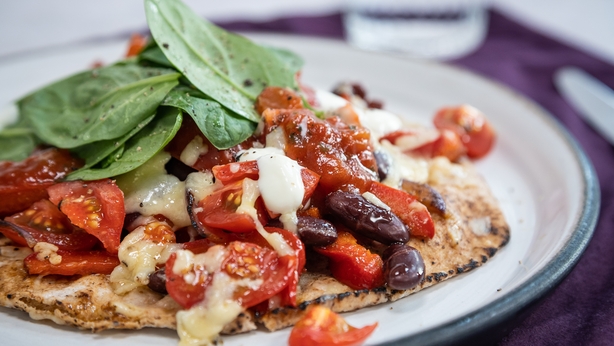 Dried Goods
Apple cider vinegar (15g)
Chopped tomatoes (200g tin or use ½ a regular tin)
Coconut milk (2 x 160g tins)
Cooked wholegrain rice (from a 250g pouch or use leftover cooked rice)
Curry powder or paste (7.5g)
English mustard (5g)
Freshly ground black pepper
Ground almonds (30g)
Ground cumin (7.5g)
Hoisin sauce (from a bottle or jar – 60g)
Kidney beans (200g tin or use ½ 400g tin)
Macaroni pasta (100g)
Mayonnaise (30g)
Natural skinned peanuts (10g)
Natural peanut butter (5g - preferably crunchy with no added sugar & salt – check the label the sugar should be no more than 5g per 100g)
Plain flour (20g)
Rapeseed oil (70g)
Reduced salt vegetable stock cube (½)
Reduced sodium soy sauce (45g)
Salt (if using)
Thai red curry paste (from a jar – 15g)
Tomato purée (2.5g)
Wholegrain brown rice (160g)
Wholemeal wraps (2)
Wholewheat noodles (dried – 200g)

Operation Transformation continues every Wednesday on RTÉ One.