Dublin's time known as a culinary wasteland has long since ended. Now boasting five Michelin-starred restaurants in the county, the fair city has reared its head and flexed its muscles in the European food scene.
While we would all love to take in the lavishness of The Greenhouse or Chapter One, the majority of us can't stretch our balance sheets to those culinary delights on a regular basis.
It's the smaller gems - and the more affordable outlets - that are our regular go-tos.
The food scene in the capital is diverse and most cuisines are catered for in some shape or form, Asian food being no exception, with the world's largest continent represented through the palettes of many of its nations around Dublin's streets.
It's been one of the by-products of the ever-diversifying ethnic mix of both the city and the country and has led to some superb Asian eateries springing up around the capital.
Dubliners - and those visiting the city - are often a little bamboozled by the vast array of choice when it comes to these outlets, so we've gone and done the research for you in terms of finding out where you should get your Asian food fix.
Indian - Pickle
The cuisine of the Indian sub-continent has long been a staple of both Irish and British society, but the truth is that finding an outlet that serves Indian food that is close to authentic is difficult in Ireland.
I've long researched what is the restaurant that does this best in Dublin, and many curries consumed later, I have a winner: Pickle on Camden Street.
Many of the European-Indian staple dishes are included on the extensive menu, but there is a variety here that elevates Pickle above its competition.
A focus on North Indian cuisine – from Gwalior in particular - with a the inclusion on the menu of Barbary duck khurchan with peppers, guinea fowl masala, lobster poached in tumeric and ginger curry, wild boar vindaloo curry and venison keema roti bring this eatery to places that no other Irish-Indian restaurant has the vision or the bravery to go to.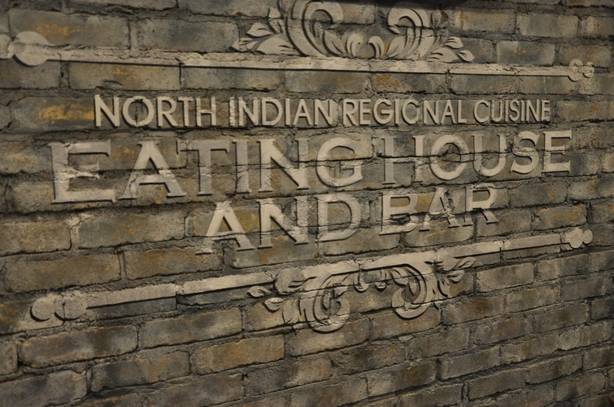 Chinese – M & L Chinese
The standard of Chinese food in Dublin varies wildly from the very humdrum Irish-Chinese outlets that do little for your taste buds or your appreciation of authentic Chinese cuisine to the other end of the scale where there are a number of Chinese outlets across the city that provide an authentic experience of one of the world's greatest cuisines. Our pick is M and L Chinese on Cathedral Street, just off O'Connell Street. 
It's an unassuming restaurant with a black exterior and an area of town that is not synonymous with dining out, but the food here is knockout.
There is a menu in English and Chinese, which is the first indicator of authenticity, and the food never disappoints. Superb dumplings, sea bass cooked in a variety of different ways, sliced whelks with scallions in soy sauce, slow-cooked aubergine and hot pots are all go-to dishes. 
The staff are all Chinese, or of Chinese descent, and can recommend dishes from the Chinese menu should you wish to venture off the standard English one.
This place is highly thought of in Dublin food circles and transports you from Dublin to Beijing without the hassle of the airfare.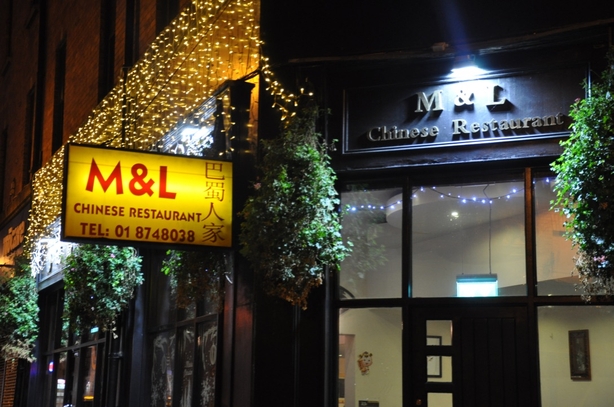 Japanese - Musashi
Sushi and Japanese food, in general, has experienced something of an explosion in recent years in Dublin and selecting the number one Japanese eatery in the capital is challenging with a number of restaurants jostling for that position with little to differentiate between them.
J2 Sushi and Grill and Yamamori's three outlets deserve honourable mentions, but Musashi on Capel Street is our pick. Located in a narrow room near to the River Liffey side of the street, Musashi has white walls, and bright lighting, with simple wooden furnishings, giving it an airy and light feel, like the cuisine it serves up.
The sushi and sashimi are the freshest in Dublin here but the rest of the menu is also worth dipping into, including house mixed tempura, Japanese dumplings, chicken katsu curry, yaki soba noodles and superb teriyaki dishes.
The outlet has proved so popular they've expanded with more restaurants in the IFSC, Sandyford and Hogan Place. Musashi is a brand on the rise.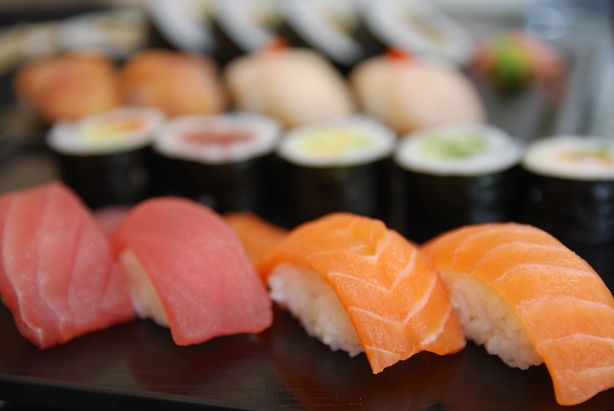 Korean – Hilan
Korean food for years was one of Asia's underappreciated masterpieces and certainly was ignored in the Irish food scene until very recently. That has all changed with a wide range of the restaurants serving the cuisine of the Land of the Morning Calm.
Our pick is Hilan on Capel Street – located nearby to Musashi – which serves an eclectic mix of both Korean and Chinese dishes. 
Like Musashi, it's a long, narrow room with a minimal interior, and not as well put together as its Japanese rival, but the food more than makes up for it.
The two go-to dishes here are the hot pots and the Korean BBQ, where all the ingredients are brought raw to your table and are cooked by the diners themselves. They have Korean beer and soju – Korean rice liquor – to complete the experience.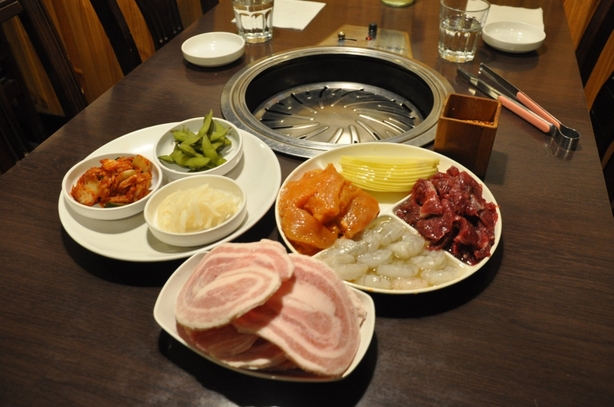 Thai – Saba
The Thai food scene has been a crowded one in Dublin for many years with a wide range of sit-down restaurants and more informal outlets springing up. 
But there is one outlet that stands head and shoulders above the rest. Bang in the heart of Dublin 2 in the Westbury Mall on Clarendon Street, Saba consistently produces the best range of Thai dishes and combines that quality of produce with a superb atmospheric interior replete with low lighting and red-leather couches.
Lots of other Thai restaurants have tried to replicate Saba's style and none have matched it.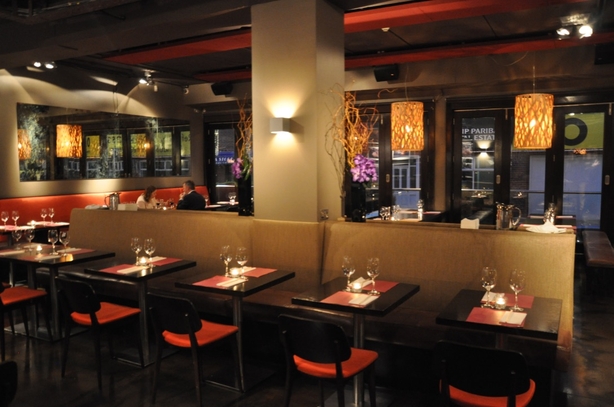 Vietnamese – Pho Viet
Like Korean cuisine, Vietnam's food was in the shadows for a long period but it has stepped into the spotlight in recent times. And with that explosion in awareness, Dublin has profited with some outstanding eateries. 
Pho Viet on Parnell Street is the pick of them. Parnell Street is known as Dublin's Chinatown, but Pho Viet claims a little bit of the street for Vietnam; the exterior is low key with a black and silver fronting and the interior minimal with white tables and black furnishing dominating. But Pho Viet lets the food do the talking.
Vietnam's most famous dish, steaming bowls of meat and noodle soup called Pho, are superb here, as is the chicken salad with cabbage, onion, carrot and mint and the grilled meats with rice or rice noodles and Vietnamese vegetables.
The manager is Irish-Vietnamese and very keen to talk about his home country and the cultural, political and culinary situation there, which gives you a better understanding of the nation and the history of the food they eat.

Wherever you decide to go and whatever you decide to eat, hope you have a great experience.