INGREDIENTS:
2 sirloin steaks
200g of garden peas
100g of green beans
1 large courgette - cut into rounds
100g of feta cheese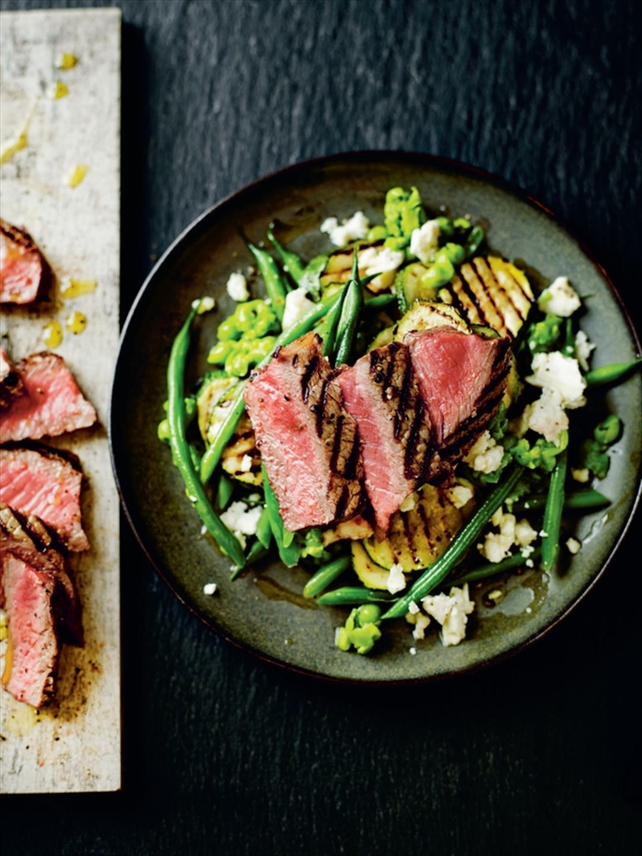 METHOD:
Place the peas into a saucepan and cover with boiling water, and simmer until they soften.
Saute the courgettes and green beans in a little olive oil until the courgettes soften, and the green beans have turned a brighter green, softened slightly but still retain bite. 
Cook the steak according to your preferences.
Mash the peas and then combine them with the beans and courgette. Crumble in the feta, season with some black pepper, and toss well.