It feels like it's been January forever, right? The first month is always a long slug into a new year. January's child is full of aspirations and resolutions, so it's important to keep your energy up - even more important to keep it maintained.
With the burst of good intention and drive during January to eat better, sleep longer, exercise more, and achieve goals you have set, it's easy to lose momentum, energy and enthusiasm along the way. Make sure you set up your year, continue your January, and begin each morning with an energy boost - making sure that energy is maintained throughout the day.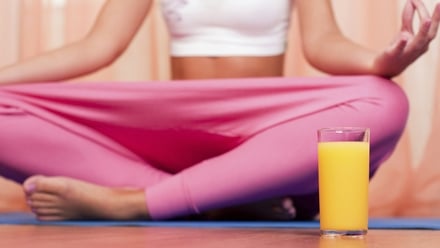 We've gathered some great tips and tricks as to what will keep you energised for longer this January, alongside some exciting recipes that we have on site. Have your own plan, particular snacks, or meal ideas that you use to stay energised? Let us know in the comments below or join in the conversation on Twitter by tweeting us @RTEfood using #Energy.
Porridge
The go to breakfast food of many. It's not a shock that porridge appears on this list, as the traditional breakfast staple is jam-packed full of energy which will slow release and see you through a full morning without a single pang of hunger. Rolled oats are an exceptional source of iron and fibre, as well as helping people with Type 2 Diabetes to control their blood sugar levels.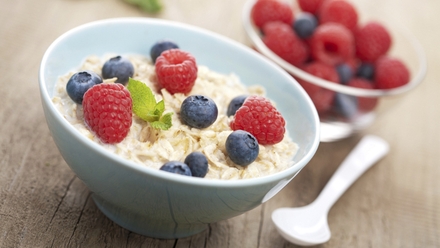 Try Flahavan's quick three-minute porridge recipe, or for something a little more advanced - Neven Maguire's MacNean porridge with Irish Mist Honey.
Coffee
It goes hand in hand with porridge for some, and for an even bigger number it's a definite early morning necessity to make you feel like you and ready to face the day.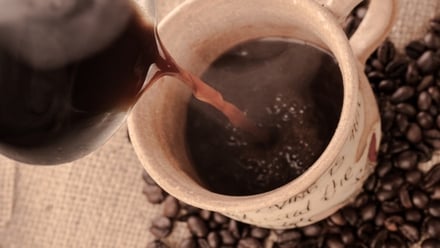 Coffee has one of the biggest caffeine content amounts of any drinks out there. It will provide an instant burst of energy, while being touted as some as a great pre-workout energy boost. However, for those who are seasoned drinkers - be wary about drinking it too close to bedtime as it has been found to impact sleeping habits.
High-fibre cereals
A great way to start the day for those who prefer a bit of crunch and bite in the morning as opposed to the soothing warm of a belly full of porridge. Nutritionists advise that people choose a cereal which has at least 5g of fibre per serving. It's necessary to avoid high sugar cereals, which will give energy, but that short spark will spike blood sugar levels and drop them almost as quickly as they came.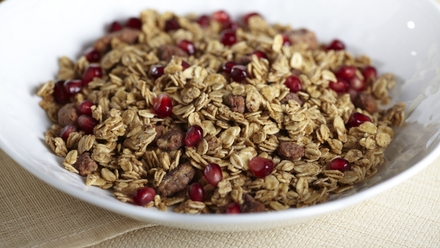 For much better control of what's going in to your cereal, why not make your own? We have a simple recipe for fruit and nut muesli from Tommy Fitzherbert or try your hand at recreating or adapting Paula Mee's healthy berry granola.
Spinach
For lunch, opting for a salad is always a better choice than the greasy, yet quick, chips or a light soup which is often generously accompanied by lashings of buttered white bread. For salad, one of the best choices is spinach leaves. Great for keeping up energy and these generous leaves are packed with iron, protein and quite a bit of calcium.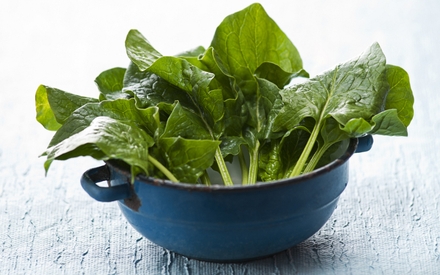 Check out Catherine Fulvio's tuna steaks with orange and spinach as a great dinner idea, or Éamon O'Catháin's healthy spinach and chickpea salad for lunch, as well as Dr Eva Orsmond's ricotta, spinach and broccoli pasta.
Lentils
Another great lunchtime filler and energiser comes in the form of little red, green, and black flecked lentils. Brimming with folic acid and iron these little beans/seeds are also an exceptional source of protein and fibre. Throw a cooked cup into salads, stews or even instead of starchy veg and feel the benefits throughout the day.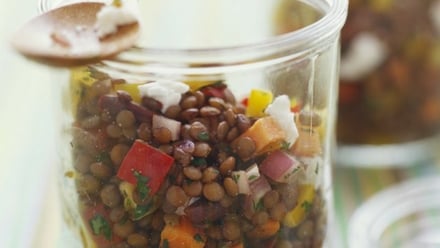 We really like Rozanne Stevens' lentil and sunblush tomato salad, as well as Rachel Allen's roast chicken and puy lentil salad for its ease.
Oranges
A fantastic source of vitamin C (which has been well documented) and will keep your immune system fighting fit and energised all through the last cold spells of winter. Oranges are perfect as a mid-morning or mid-afternoon snack, even better in salads and a great sweet alternative if you're craving a dessert.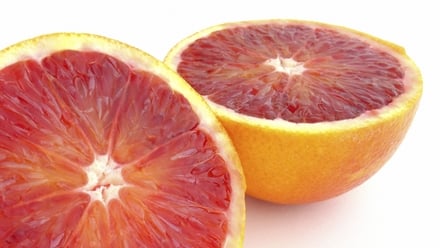 Pair some orange segments with another great energy-boosting food - walnuts - in Lorraine Fitzmaurice's beetroot, orange and watercress salad or try out Dr Eva's carrot and orange soup.
Broccoli
Broccoli is famed for it's supposed anti-cancer properties, and like oranges, it is full of vitamin C. Another great attribute to this energy-bearing food is the amount of high levels of necessary vitamins in just a few florets, like Vitamin K, B12, and B6.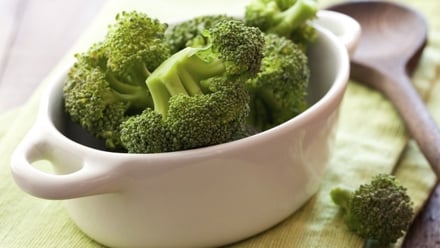 We can't wait to try Domini Kemp's chargrilled broccoli and sweet potato dish - a great use of leftovers too!
Energy bars
The final food on our list is energy bars. Though not widely upheld as being ultra healthy, these bars are filled with energy and will get you through a particularly taxing or long day where you feel your energy is dwindling.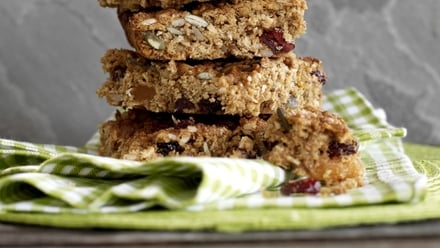 Both Louise Lennox and Rozanne Stevens have great energy bar recipes that you can create at home. Better yet, you can freeze big batches of them and thaw as needed.
Of course, keeping hydrated with lots of water during any day will keep you ticking over nicely. Making sure you are always hydrated will also differentiate between hunger and thirst pangs.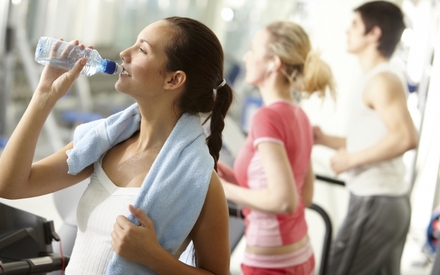 For experienced runners or for those training or pledging to join a marathon, DublinMarathon.ie has a great PDF of the typical foods that runners should focus on consuming before or after exercise to keep energy up. Paula Mee also has something similar on her official website too.