Big Week on The Farm returns tonight on RTÉ One from 7pm! Tune in for a live broadcast directly from the Shavley Dairy farm in Co. Cavan where hosts Áine Lawlor and Ella McSweeney are on hand to educate and entertain the nation on all things agri.
So what should you look forward to tonight?
1. Aobhín Garrihy is on the pull!
Special guest presenter for tonight is none other than actress and Dancing with the Stars finalist Aobhín Garrihy!
Well that was eventful! Just finished the "Pull The Udder One" challenge and she certainly made sure I remembered her! 🐮#onthefarm @rteone

A post shared by Aoibhín Garrihy (@aoibhingarrihy) on Apr 3, 2017 at 7:08am PDT
Swapping her high heels for wellies, we'll find out how Aobhín fares in the 'Pull The Udder One' challenge. Judging from her Instagram, we think Aobhín found a new best friend in Carmel the cow!
2. We're loving chicken tonight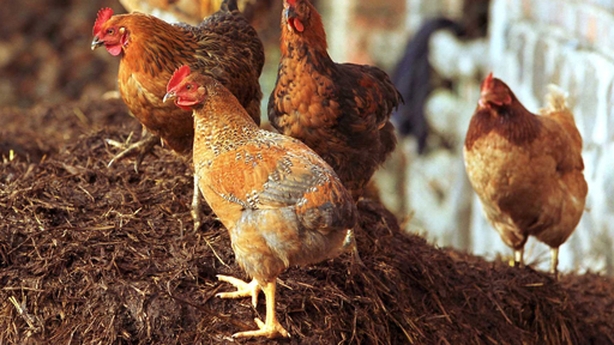 Majella Coyle is a poultry fancier, that is, someone who keeps chickens!
With Majella on board tonight, we're going to be taking a look inside a chick's egg at a growing embryo. Something the kids will no doubt love to see.
3. Chocolate chip and honeycomb sausages
You read that correctly! Barry John Crowe creates a host of bizarre (and we hear tasty) sausages!
From unconventional chocolate chip and honeycomb sausages to the future product of champagne sausages (we're sold), Barry hopes to break a Guinness World Record tonight by making as many sausages as possible in 60 seconds.
The record to beat? 60! That'll mean Barry will have ti make more than one sausage a second.
And remember people, it's live, so anything goes!
Aaaaaaaand as always, we're looking forward to the unpredictability that only live broadcasting can bring! From a possible live calving or lambing, all that's left to decide is which of our special guests will have the honour?
Remember to use #OnTheFarm to get in on the action!
The Ray D'Arcy Show on RTÉ Radio 1 will be doing daily updates on the show every day next week. Listen above to Ray getting the scoop on tonight's action.
If you miss any of the live shows, you can catch-up on the RTÉ Player.

Big Week on the Farm is co-funded with RTÉ by Science Foundation Ireland. Science and technology are increasingly part of modern farming and food production.