Noirish, elemental and stark, Transit has the feel of a Kafkaesque chamber piece, set in a Marseille under siege and impending occupation.
Being the evocative-sounding port city that it is, a border citadel in a sense between Europe and Africa, Marseille is the perfect location for this darkly-hewn drama, based on the novel of the same name by Anna Seghers.
Published in 1944, Seghers' book was set in Nazi-occupied Paris in 1942, but writer-director Petzold has adapted her story for a contemporary period. The temporal shift means the film glints with certain topical resonances, and immigration and the rise of the far-right in Europe are somewhere in the weave.
In Petzold's bold adaptation a mysterious occupying force is almost at the city gates. Every day there is further news of deportations, camps, cleansing. Avignon has been taken, Marseille is next. Meanwhile, the Mexican and US consulates are busy processing the applications of desperate people hoping for transit visas and passages to America or Mexico.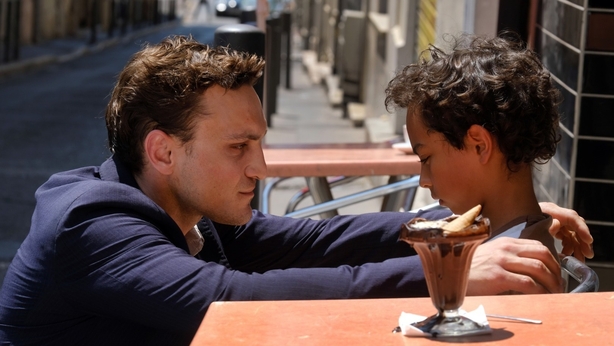 Into the middle of this slow-burning panic of arrival and departure comes intense young loner Georg on a train from Paris. He has letters to deliver to Marie (Paula Beer) the wife of a writer named Weidel who has died in mysterious, bloody circumstances in a Paris hotel room. Marie does not know about his demise, which appears to have been self-inflicted. Their relationship appears to have been complicated.
Georg has been travelling on the train from Paris with a wounded activist whom he cares for before his death en route. He subsequently tracks down the man's wife, Melissa (Maryam Zaree), and young son, Driss (Lilien Batman). In time, he becomes a father figure to the young boy, teaching him football skills and hanging out with him. The relationship has a wonderful authenticity about it.
We need your consent to load this YouTube contentWe use YouTube to manage extra content that can set cookies on your device and collect data about your activity. Please review their details and accept them to load the content.Manage Preferences
That element is a kind of fascinating subplot, not connected in any overt way with the story of Marie and the doctor named Richard (Godehard Giese) who spirited her away from occupied Paris to (relatively) free Marseille. Marie may be using the doctor as a temporary measure, given that she seems desperate to find her husband whom she understands is on his way to Marseille although, as noted, he is in fact dead. Georg keeps seeing her around the city, she notices him too, and senses that this stranger has some knowledge about her husband's whereabouts.
The trio at the heart of the story - Marie, the doctor and Georg - are people of few words, understandable given the state of siege. The film works wonderfully with sly suggestion and ambivalence and we are never entirely sure about motive.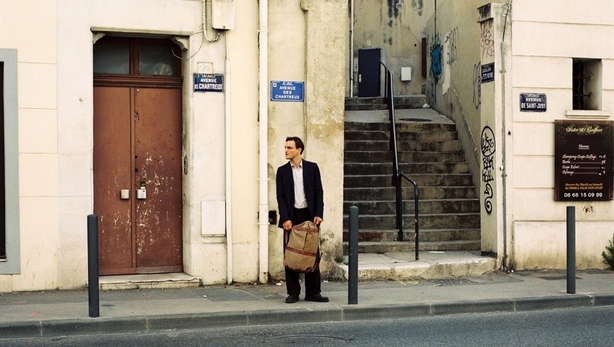 Ultimately, Georg decides to take on the identity of Weidel when he twigs that the official at the Mexican consulate mistakenly assumes that Georg is in fact the writer. It's an astute move on Georg's part, given that there are two visas, two passenger tickets for the ship and a generous cheque issued in the names of Weidel and his wife.
However, the bureaucracy is not straightforward, not to mind the decision-making capabilities of the parties concerned. Who actually crosses the ocean to Mexico in the end is not straightforward either and the story will keep you guessing.
It should be noted that Franz Rogowski is a brilliantly talented actor, whose coiled intensity as Georg is reminiscent of Félix Maritaud's equally charged performance as the troubled young man in Sauvage, another fine film about marginalised characters.
Paddy Kehoe