Ed Sheeran has shot down reports that he is planning on quitting the music industry for up to a decade after his current tour by telling fans, "Das Boll**ks".
Tabloid reports claim that the singer was planning on taking a long break from music, or even possibly quitting altogether, after he finishes his current tour to promote his new album ÷ [Divide].
According to the report, which was first published in The Daily Star, Sheeran is hoping to put the brakes on his career for a while in order to lead "a more normal life" and settle down. 
The Galway Girl singer has been dating his childhood sweetheart Cherry Seaborn for two years.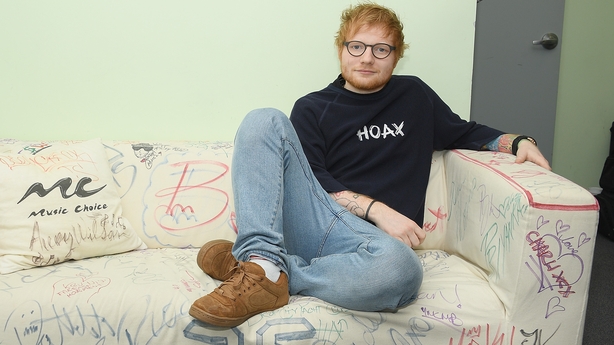 "When or if he gets married he wants to put his wife and kids first and not his career. If that means going AWOL for years then so be it," claimed The Daily Star, quoting an anonymous source.
The story was picked up by a number of outlets including MTV. However, Ed was quick to set the record straight with this very to-the-point response on Twitter.
Das Bollocks https://t.co/psh7jEeS90

— Ed Sheeran (@edsheeran) April 24, 2017
Two weeks ago the singer played two sold-out nights at Dublin's 3Arena and speculation is growing that he might return to Ireland next year after one of the country's biggest bookmakers suspended betting last week on him playing three nights at Croke Park in summer 2018.
Sheeran is due to release the video for Galway Girl any day now. The promo was filmed during his recent visit to Ireland. Saoirse Ronan stars in the video and Sheeran recently revealed she's to blame for a new misspelt tattoo which reads "Galway Grill".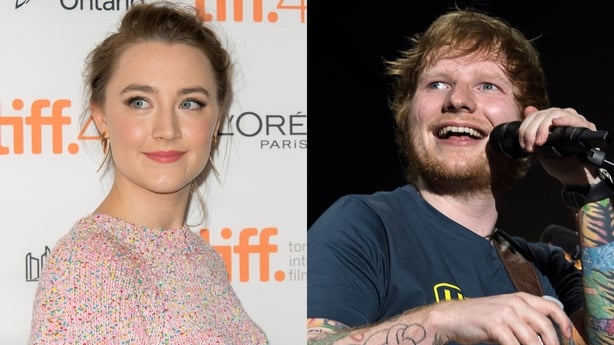 The heavily-inked singer-songwriter was in Galway two weeks ago filming the promo for the hit song with the Oscar-nominated actress - but not everything went to plan. 
"When we were filming it, I meant to get a tattoo of her handwriting saying 'Galway Girl'. It actually says 'Galway Grill'. G-r-i-l-l."
"I'm actually kind of proud of her. It's the kind of thing that I would do," he said.